March 4, 2017
If it hasn't perfected anything else, the Trump White House has mastered the art of self-inflicted controversy. Last week's meeting between presidents of the nation's historically Black Colleges and Universities (HBCUs) and President Trump continued the pattern. What should have been a fairly routine meeting between the president and an important group of academic leaders turned into a spectacle that played out as we closed out Black History Month. Touted as the precursor of a new and more expansive presidential Executive Order on Black colleges, the episode turned into an awkward photo op with Trump aide Kelly Anne Conway exhibiting all the lack of tact that suggests an absence of home training, and Education Secretary Betsy De Vos' mangling of history by equating HBCUs with "school choice."
What was lost in the awkward optics was the political necessity of these institutional leaders making their voices …
---
November 10, 2016
b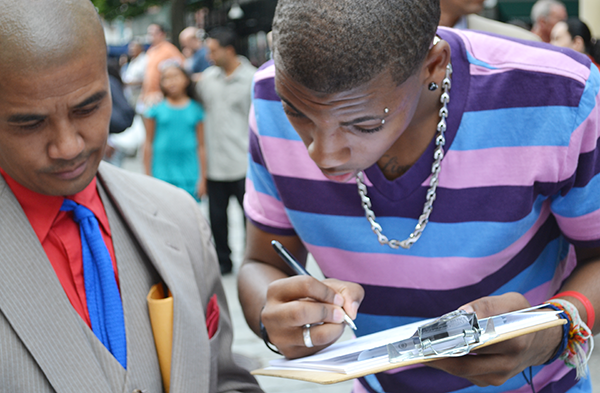 Massachusetts Immigration and Refugee Advocacy Coalition at work
Have not our weary feet
Come to the place for which our fathers sighed
The first step toward recovery is acknowledging you have a problem. So, in the aftermath of the presidential election can we admit that the same America that existed on Election Day, existed two decades ago, and exists today? To act like a different America emerged on November 9 is to simply be in denial. This is the America that always was, and for the foreseeable future will be.
So, the "day after" was finally here. It seemed like it would never arrive after months of a cancerous presidential campaign that redefined how low we can go as a nation. We actually discovered a sub-basement in our house where the worse of our human tendencies troll. If we had another month, we would have likely taken another step …
---
August 13, 2016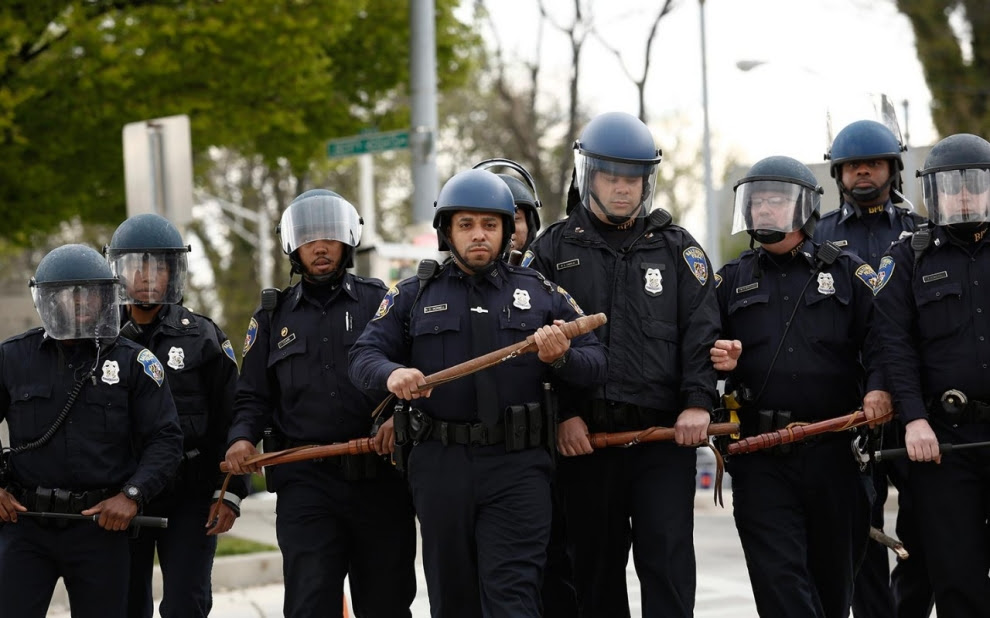 My first lesson in the workings of the Baltimore Police Department was received as a college student. While living in West Baltimore, in the heart of the 'hood,' young Black men schooled me as I was standing on the steps of a corner store. As police sirens blazed in the background, and getting within earshot with each passing second, the cries of "Five-O!" rang out on the corner. As about a dozen Black boys scattered, one tapped on my shoulder and warned, "Nigga you better move!" I took his advice, running down the block in the opposite direction of the action toward my front steps, and when I looked back, the BPD was in full effect, exacting punishment on whoever they could catch.
It's why I didn't need the U.S. Department of Justice to issue its breathtaking condemnation of Baltimore's police force. I am thankful though that the report …
---
May 18, 2016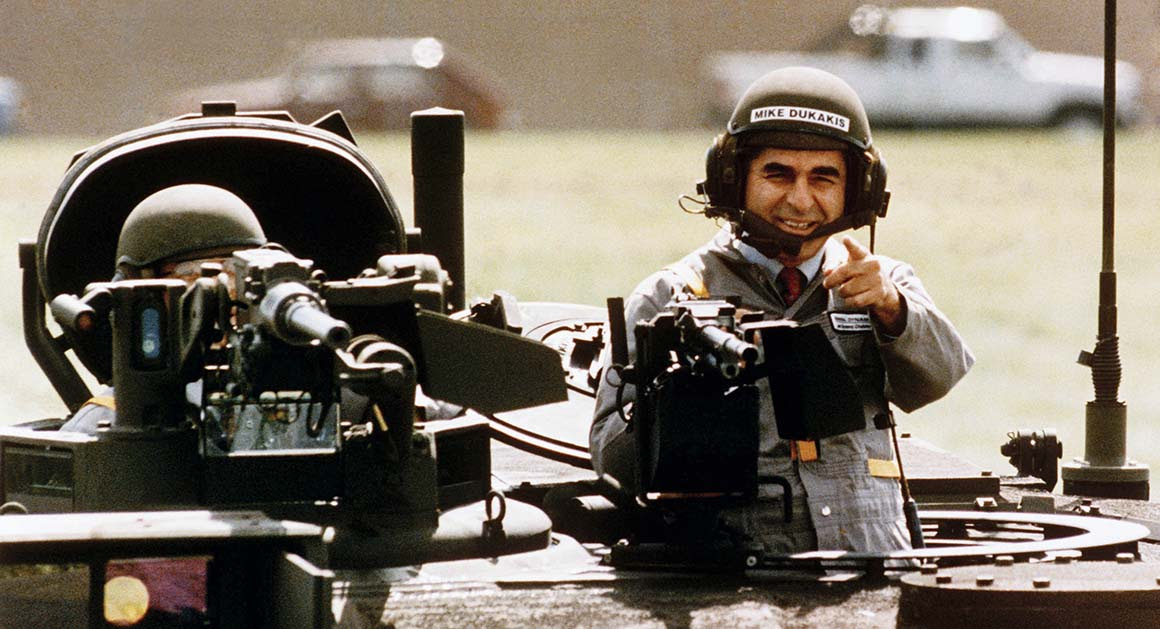 In presidential politics, this nuisance thing called 'history' often has a way of rearing its sometimes ugly head. Political operatives often deny it, try to deflect its impact or completely ignore how history bears upon the politics of the moment. This year the lessons of presidential elections of the past are looming large despite proclamations that this election unlike any other is 'critical' or unique in its tensions and combativeness between candidates and voters.
For the Democratic Party, there are some real lessons to be learned from previous presidential elections when the party foreclosed internal debate and lunged toward the 'sure thing,' the candidate with the establishment credentials and media sheen. Coming out of Atlanta after the party's convention in 1988 Massachusetts Governor Mike Dukakis held a near 17-point lead over his Republican opponent, Vice President George H. Bush.
In Atlanta the party was confronted by the heroic campaign …
---
May 6, 2016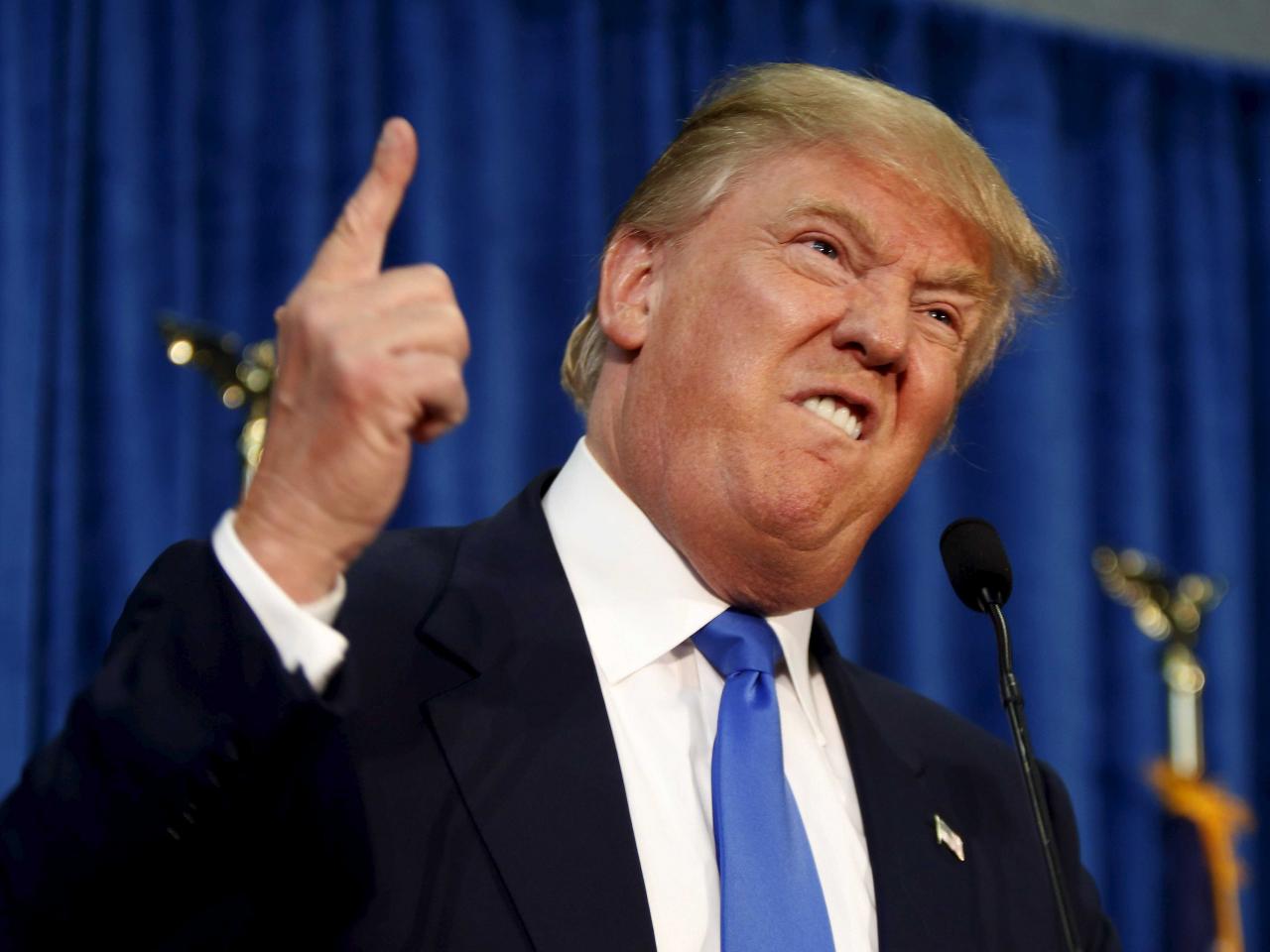 Now that Donald Trump has a clear path to the Republican presidential nomination, the hysteria has begun over the possibility of the real estate magnate becoming the next occupant of the Oval Office. The same news media that first scoffed at a Trump candidacy, then sensationalized his campaign, now seeks to put the lightening they let loose back in the bottle. Whether print, online or on television, news organizations are now frantically warning the American public of the damage that their creation can inflict upon the nation. It's like Dr. Frankenstein warning the villagers that his experiment didn't exactly turn out as he expected and perhaps they might want to lock their doors and hide their children in a safe place.
While I am no fan of Donald Trump, what I see in his candidacy is the reflection of a broken nation. As I do with the candidacy of …
---
April 8, 2016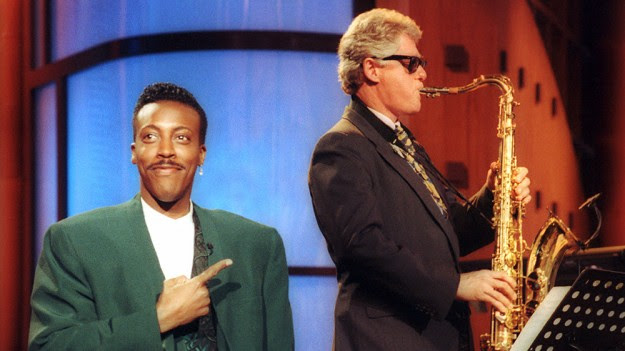 Presidential Candidate Bill Clinton earning cool points on the Arsenio Hall Show
Just when I thought former president Bill Clinton could not surpass his most racially offensive moment, he outdoes himself with his performance in Philadelphia yesterday. The 'most interesting spouse in America' was confronted by a Black protester at an event for his wife, Democratic presidential candidate Hillary Clinton, and did not take kind for the intrusion of a concern for Black life in his undoubtedly brilliant recitation of the brilliance of Clintonian politics. It was the type of performance that has many of us cringing over the prospects of Clinton II in the White House.
In typical Bill Clinton fashion, he proceeded to lecture the young woman on how the Black Lives Matter movement is defending murderers; his behavior in keeping with the condescending attitude he has displayed throughout his career toward any Black critique of his politics. …
---
March 27, 2016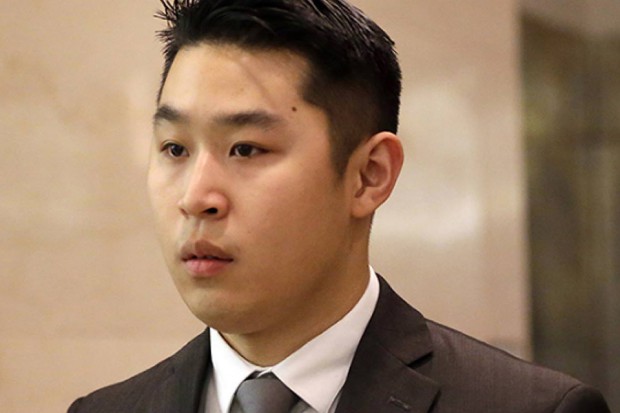 It seems that on a daily basis the weaknesses and flaws of our nation's justice system are exposed, revealing the deep biases that continue to undermine the public's trust in our government. These incidents have a number of effects; from eroding public trust in the jury system and confirming the suspicions of citizens, particularly African-Americans and Latinos, that the cozy relationship between law enforcement and prosecutors undermines the administration of justice. In recent weeks we have witnessed episodic injustices that make a mockery of a judicial system that was once widely admired in the international community, but now appears no better than a banana Republic.
Senate Republicans refusal to hold hearings for President Obama's nominee to fill a vacancy on the United States Supreme Court has reached a new low in the politicization of the judiciary. It is one thing for a political party to object to a nominee through …
---
March 12, 2016
…
---
March 1, 2016
"Trump's embrace of gutter politics plays to the misplaced fears and anger of many whites who have longed for a hate whisperer who could sense their outrage over the audacity of Blacks, Latinos and immigrants not knowing their place. His campaign is the perfect echo chamber for the uneducated or minimally educated white masses that can't understand how their whiteness has not benefited them and pin their unhappiness on the unearned benefits they claim Blacks have received from the government."…
---
August 31, 2015
School has begun, or is set to open, in public school districts across the country. As happens every school year, children will trek off to school with their backpacks loaded with a bevy of school supplies; three-ring binders, pencils, pens, calculators and some, with computer tablets. These are the 'tools of the trade' that suggests a child is prepared to enter the classroom, ready to learn. Still, there are other 'supplies' that are essential to a successful school year and Black parents and parents of Black children in particular need to make sure these items accompany their child every day.
So, as you send your child out the door, may I suggest you 'pack' these essentials in their backpack along with their other supplies?
The Joy of Learning
We have made education such drudgery that our children don't have the joy of learning, the excitement of knowledge acquisition. Our antiquated
…
---
Connect With IBW
Subscribe/Sign-Up
Symposium
Martin Luther King/Malcolm X Community Revitalization Initiative
Pan African Unity Dialogue
Research Consortium
Haiti Support Project