Commentary
April 25, 2017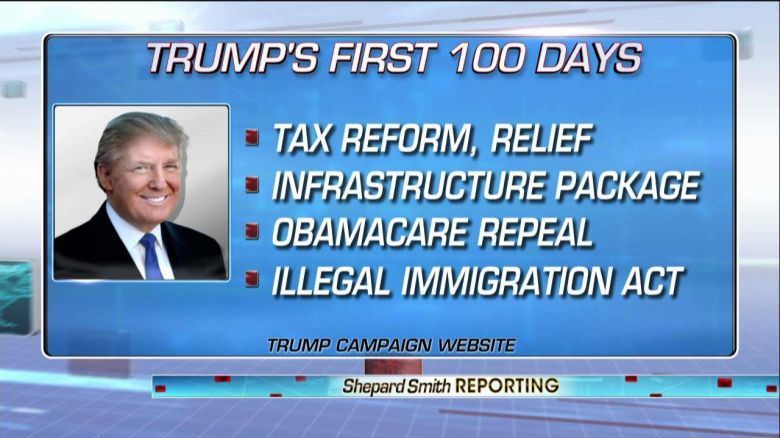 By Earl Ofari Hutchinson
#45 Trump got one thing right about the media hyped first 100 days measuring stick of a new president. It's a silly measure. In fact, presidents from John F. Kennedy to Obama have derided the 100-day fetish and correctly noted that the far better to gauge how effective or bumbling an incoming president is is the first 1000 days. A quick look at the presidency of Clinton and Bush is enough to prove that. Clinton bombed badly in pushing Congress for a $16 billion stimulus package; he bungled the don't ask, don't tell policy regarding gays in the military, and got the first flack on his health care reform plan. Yet, the Clinton presidency is regarded as one of the most successful, popular and enduring in modern times.
Then there's the Bush presidency. He got off to a fast start. At the 100-day mark in April …
---
By Basil Wilson for Carib News
The Nigerian novelist, Chinua Achebe, in his novel, Things Fall Apart, elucidated how modernization had a profound impact on traditional African society. The rollback of European empires has also had a traumatic impact on European society. Europe in the post-World War 11 period has shed the age-old tradition of imperialistic warfare. These countries had the wisdom to come together to build the European Union and NATO that have been instrumental in preserving the peace and creating conditions for prosperity.
As Europe retreated from far-flung empires, the respective countries established the largest free market economy that has brought together under the umbrella of the European Union twenty-eight countries. But as Brexit demonstrated and the May 7, 2017 French election will be another critical test, European unity is being severely challenged.
It is not unusual for segments of European society to feel threatened by the loss …
---
April 24, 2017
Former Fox News anchor Bill O'Reilly, the man whose lofty ratings were responsible for the growth of the network, is no longer on the air. Revelations that $13 million had been paid, either by O'Reilly or the network, to women who said they had been sexually harassed repelled millions, some of whom protested outside Fox headquarters and took to the airwaves with their complaints. But it is unlikely that protests or complaints moved Fox to separate themselves from O'Reilly. Instead, it is most likely that the network severed connection with O'Reilly because advertisers did not want to be associated with a program anchored by a man who seemed to find nothing wrong with sexual harassment.
As of last week, more than 52 advertisers did not want to be connected with the O'Reilly program. They included Advil, Mercedes, BMW, Jenny Craig, Hyundai, Allstate, Lexus and H&R Block. The O'Reilly program was …
---
It has been rightfully remembered and necessarily noted that this month marks the 50th anniversary of Dr. Martin Luther King's classic anti-war speech, April 4, 1967, a year to the day of his assassination and martyrdom. It was titled "Beyond Vietnam—A Time to Break Silence" and offered reasons of moral conscience and a rightful reading of history for why people of conscience were morally obligated to oppose the Vietnam war and by implication war in general as a way to solve human problems. Surely, in times like these, we are compelled to re-read King and reaffirm in practice his legacy of steadfast resistance.
One of the major points King makes in his speech is the need for America to move away from its political myths about itself and face the facts concerning its self-deception, its worship of wealth, its addiction to violence and its unhealthy commitment to racism, militarism …
---
April 17, 2017
By Thomas Wood
During the 2016 presidential campaign, many observers wondered exactly what motivated voters most: Was it income? Authoritarianism? Racial attitudes?
Let the analyses begin. Last week, the widely respected 2016 American National Election Study was released, sending political scientists into a flurry of data modeling and chart making.
The ANES has been conducted since 1948, at first through in-person surveys, and now also online, with about 1,200 nationally representative respondents answering some questions for about 80 minutes. This incredibly rich, publicly funded data source allows us to put elections into historical perspective, examining how much each factor affected the vote in 2016 compared with other recent elections.
Below, I'll examine three narratives that became widely accepted about the 2016 election and see how they stack up against the ANES data.
The
…
---
April 15, 2017
Being a journalist who covers issues important to the African American and other marginalized communities, I have taken on powerful forces over the years. I have provided a voice for underrepresented communities and engaged both the private and public sector, but always strove to be accurate and respectful. After all, how can I demand civility and fairness from others if I don't practice it myself?
Earlier this year, I wrote a piece in a publication that focuses on issues in the African American community, about the rooftop solar business, and expressed concerns that industry bad actors were misleading consumers. I focused on three aspects that worried me: First, that new customers may be unaware that the panels can cost upwards of $15,000 and can generate an additional lien against their home, making it harder to sell. Second, rooftop solar salespeople often tell customers that they will save a lot of …
---
Among the sacred names of our honored ancestors which we raise and praise this month, let us pay homage and pour libation for Paul Robeson (April 9, 1898—January 23, 1976), a truly Imhotepian man, in the classical African sense of the word, i.e., a master of many disciplines of knowledge and skilled practice directed toward bringing good in the world. Indeed, he was a critically acclaimed actor, singer, scholar, civil and human rights activist, orator and advocate of workers and everyday people everywhere. However, it is important to note that it is not simply his professional excellence and achievement which made him who he was and won for him accolades, honors and reverent respect around the world, but also his profound and steadfast commitment to his principles and his people and to humanity as a whole, especially ordinary, everyday people.
Dr. Mary McLeod Bethune paid Robeson a great and deserved …
---
April 11, 2017
By Basil Wilson, Carib News
On January 25, 2011 when thousands of young people in Egypt rose up against the undemocratic and corrupt Hosni Mubarak regime, there was great hope for the establishment of democracy throughout the Middle East. The new generation of Egyptians who communicated over social media, confronted soldiers and were determined to break the back of the Mubarak dictatorship.
With the mass protest, the military decided not to turn their guns on the people and to allow a democratic process to unfold. Interestingly, it was not the "Young Turks" who dominated the electoral process but an old established religious-political entity, the Muslim Brotherhood that captured a majority of the voters.
The Muslim Brotherhood was oppressed by the military regime prior to the fall of Mubarak. One year after assuming state power, Mohammed Morsi's government was defrocked by the military. The euphoria of the Arab Spring has quickly …
---
April 9, 2017
In the month of remembering, reading and raising up the work and life of August Wilson (April 27, 1945-October 2, 2005), arguably the most successful and celebrated playwright in U.S. history, one is unavoidably impressed with his unswerving, deep-rooted love and appreciation of his people and culture as the central source of his grounding, his expansive grasp of human life and his impressive creative production. Indeed, he said of Black people and his work, "What I tried to do…in all my works is to reveal the richness of the lives of the people who show that the largest ideas are contained in their lives and that there is a nobility to their lives."
It is this unquestioning, uncompromising, richly unlimited valuing of our people and their culture that not only defines Wilson's work, but serves as a model of excellence worthy of preservation, emulation and transmission to this and future …
---
Our 45th President has had no trouble claiming the good employment news reported for January and February of this year. In those jobs reports, released on the first Friday of the month, we saw unemployment rates of 4.8 and 4.7 percent.  In both of those months, more than 200,000 jobs were created.  45 crowed that this data showed how successful his Presidency had been, even though he had barely kept his seat in the Oval Office warm, and oven though he had done nothing, from a policy perspective, to stake his claim on progress that could only have come from the economic recovery engineered by his predecessor, President Barack Obama.
Now, we have the report from March, with an unemployment rate, at 4.5 percent, that is at its lowest level in a decade (since May 2007).  We also have a sluggish report on job creation – with just 98,000 …
---
National / International Reparations Summit
Connect With IBW
Subscribe/Sign-Up
Symposium
Martin Luther King/Malcolm X Community Revitalization Initiative
Pan African Unity Dialogue
Research Consortium
Haiti Support Project