Commentary
May 12, 2017
I could not be more proud of the students at Bethune Cookman University than if I had raised them myself.  Responding to the University's very late selection of Betsy DeVos (hereafter referred to as DeVoid, as she is devoid of good sense, history, literacy, and even courtesy) for the spring commencement speaker, graduating seniors chose to turn their back on a woman who described HBCUs as "pioneers of school choice".  Their repudiation of her very right to be present was well coordinated.  It reflects student ability to be sophisticated, not reactive when confronted with a speaker that epitomizes the very refutation of their HBCU education.  It is my hope and dream that these students can continue to operate in formation as they oppose oppression.
I don't know how DeVoid came to be BCU's commencement speaker.  I suspect that the White House (Omorosa) made a call to offer an administration speaker …
---
May 8, 2017
After months of "repeal and replace" rhetoric, Congress has finally passed a pitiful little bill designed to eliminate the Affordable Care Act.   To watch Republicans gather in the Rose Garden to "celebrate" the narrow passage of their paltry bill, you would have thought that 45 was about to sign ground-breaking legislation.  Instead, changes to the Affordable Care Act must be ironed out between the House of Representatives and the Senate.  It is unlikely that the Senate will be as quick to succumb to 45's pressure in the same way that the House did.
Only twenty Republicans had the decency to oppose the flawed legislation.  Meanwhile, groups like the American Medical Association and the AARP have said the legislation is unacceptable.  It illustrates the odious nature of the 45 Presidency, which is a triumph of predatory capitalism and exploitation.  Poor people lose with this legislation, and so do people with pre-existing …
---
Each Earth Day (April 22), it provides an important opportunity to focus on critical environmental issues in a post-Katrina era of devastating storms and flooding, increasingly disastrous climate change, continuing toxic contamination of land, water and air, the ravaging of rain forests, the racist sacrificing of the health and well-being of unfavored peoples and the addictive consumerism of a self-medicating society, busily making itself insensitive to human suffering and the problematic conditions and future of the world. Surely, a rightful approach to the environment begins with rethinking our relationship with the world, our place in it, our obligation towards it and the cost, casualties and future-diminishing consequences of our current deadly course and the thinking and practices which undergird and inform it.
We must question the human-centered arrogance that led to the self-assigning of humans, in the name of God, gun and the questionable good of "man", the right to …
---
April 30, 2017
As we gather to remember and mark the 25th anniversary of the 1992 Los Angeles Revolt and to discuss the course of history after it, it is important to place it in the context of the long history of Black resistance in which revolt is a central and defining feature. Indeed, ours is a history of resistance through which revolts run like a bright red line, stretching from the age of colonialism, imperialism and the Holocaust of enslavement through segregation and the Black Freedom Movement of the 60s to the revolts and other forms of resistance in our time, from Ferguson onward. Such critical remembering is at the heart of the article below, previously published as a 20th anniversary assessment and reveals how history does not exactly repeat itself, but retains features of things and thoughts which remain stubbornly among us and require continuing righteous resistance for their …
---
April 25, 2017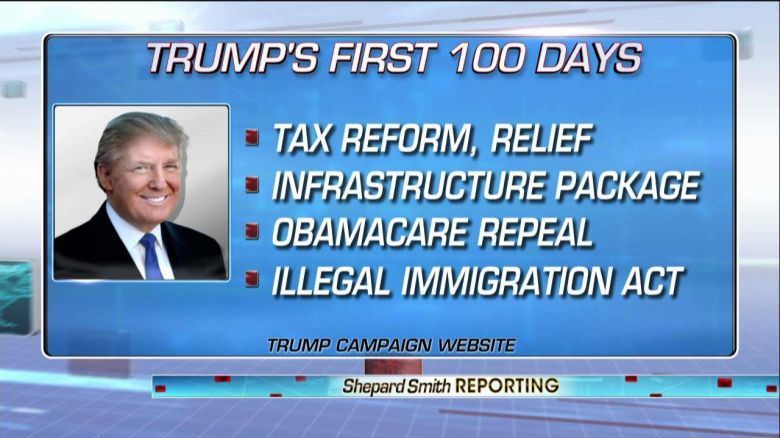 By Earl Ofari Hutchinson
#45 Trump got one thing right about the media hyped first 100 days measuring stick of a new president. It's a silly measure. In fact, presidents from John F. Kennedy to Obama have derided the 100-day fetish and correctly noted that the far better to gauge how effective or bumbling an incoming president is is the first 1000 days. A quick look at the presidency of Clinton and Bush is enough to prove that. Clinton bombed badly in pushing Congress for a $16 billion stimulus package; he bungled the don't ask, don't tell policy regarding gays in the military, and got the first flack on his health care reform plan. Yet, the Clinton presidency is regarded as one of the most successful, popular and enduring in modern times.
Then there's the Bush presidency. He got off to a fast start. At the 100-day mark in April …
---
By Basil Wilson for Carib News
The Nigerian novelist, Chinua Achebe, in his novel, Things Fall Apart, elucidated how modernization had a profound impact on traditional African society. The rollback of European empires has also had a traumatic impact on European society. Europe in the post-World War 11 period has shed the age-old tradition of imperialistic warfare. These countries had the wisdom to come together to build the European Union and NATO that have been instrumental in preserving the peace and creating conditions for prosperity.
As Europe retreated from far-flung empires, the respective countries established the largest free market economy that has brought together under the umbrella of the European Union twenty-eight countries. But as Brexit demonstrated and the May 7, 2017 French election will be another critical test, European unity is being severely challenged.
It is not unusual for segments of European society to feel threatened by the loss …
---
April 24, 2017
Former Fox News anchor Bill O'Reilly, the man whose lofty ratings were responsible for the growth of the network, is no longer on the air. Revelations that $13 million had been paid, either by O'Reilly or the network, to women who said they had been sexually harassed repelled millions, some of whom protested outside Fox headquarters and took to the airwaves with their complaints. But it is unlikely that protests or complaints moved Fox to separate themselves from O'Reilly. Instead, it is most likely that the network severed connection with O'Reilly because advertisers did not want to be associated with a program anchored by a man who seemed to find nothing wrong with sexual harassment.
As of last week, more than 52 advertisers did not want to be connected with the O'Reilly program. They included Advil, Mercedes, BMW, Jenny Craig, Hyundai, Allstate, Lexus and H&R Block. The O'Reilly program was …
---
It has been rightfully remembered and necessarily noted that this month marks the 50th anniversary of Dr. Martin Luther King's classic anti-war speech, April 4, 1967, a year to the day of his assassination and martyrdom. It was titled "Beyond Vietnam—A Time to Break Silence" and offered reasons of moral conscience and a rightful reading of history for why people of conscience were morally obligated to oppose the Vietnam war and by implication war in general as a way to solve human problems. Surely, in times like these, we are compelled to re-read King and reaffirm in practice his legacy of steadfast resistance.
One of the major points King makes in his speech is the need for America to move away from its political myths about itself and face the facts concerning its self-deception, its worship of wealth, its addiction to violence and its unhealthy commitment to racism, militarism …
---
April 17, 2017
By Thomas Wood
During the 2016 presidential campaign, many observers wondered exactly what motivated voters most: Was it income? Authoritarianism? Racial attitudes?
Let the analyses begin. Last week, the widely respected 2016 American National Election Study was released, sending political scientists into a flurry of data modeling and chart making.
The ANES has been conducted since 1948, at first through in-person surveys, and now also online, with about 1,200 nationally representative respondents answering some questions for about 80 minutes. This incredibly rich, publicly funded data source allows us to put elections into historical perspective, examining how much each factor affected the vote in 2016 compared with other recent elections.
Below, I'll examine three narratives that became widely accepted about the 2016 election and see how they stack up against the ANES data.
The
…
---
April 15, 2017
Being a journalist who covers issues important to the African American and other marginalized communities, I have taken on powerful forces over the years. I have provided a voice for underrepresented communities and engaged both the private and public sector, but always strove to be accurate and respectful. After all, how can I demand civility and fairness from others if I don't practice it myself?
Earlier this year, I wrote a piece in a publication that focuses on issues in the African American community, about the rooftop solar business, and expressed concerns that industry bad actors were misleading consumers. I focused on three aspects that worried me: First, that new customers may be unaware that the panels can cost upwards of $15,000 and can generate an additional lien against their home, making it harder to sell. Second, rooftop solar salespeople often tell customers that they will save a lot of …
---
National / International Reparations Summit
Connect With IBW
Subscribe/Sign-Up
Symposium
Martin Luther King/Malcolm X Community Revitalization Initiative
Pan African Unity Dialogue
Research Consortium
Haiti Support Project