Crafting Success at Crenshaw High: Cooperatively Achieving Excellence
By Dr. Maulana Karenga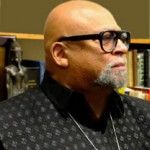 It is a revealing measure of the meaning and importance that our ancestors in the classical African civilization of ancient Egypt placed on knowledge, teaching and learning that they called their educational institutions, per-ankh, the house of life. Indeed this emphasis on education as indispensable to life is reaffirmed, augmented and extended in their name for human beings, i.e., rekhyt, which means wise and knowing beings. This definition of human beings carries within it also a moral understanding. For it conceives of humans, not only as wise and knowing beings, but also as moral agents who have an ethical obligation to know in order to realize their full potential, and in the interest of themselves and the world, apply their wisdom in life-affirming and life-enhancing ways.
So, it is within this ethical and social understanding of education that we of the African American Cultural Center (Us) joined LAUSD Board Member, Marguerite LaMotte, a number of other community leaders, institutions and organizations, educators, parents, students, teachers, administrators, alumni, activists, and UTLA leaders in a standing-room only gathering to support and participate in the leadership transition of the Greater Crenshaw Educational Partnership (GCEP). The Center has had a relationship with Crenshaw High since the 1960s and has had in that time engaged there in teaching, tutoring, mentoring, conflict resolution, advising and cultural tours at the Center. So the meeting was for us of added value.
It was first a meeting to recognize and thank Blair Taylor, President/CEO of the Urban League and outgoing chair of GCEP, for his crucial leadership in a critical time, and other members of the GCEP Board; Dr. Sylvia Rousseau, for her committed, consistent and stellar performance as principal in this time of challenge and change, and who now is leaving also; and the teachers, staff, students, parents and community partners and supporters whose consistent and cooperative efforts have been indispensable to Crenshaw High's beginning turn around toward sustained educational excellence and achievement in critical areas of academic and social assessment.
The meeting began with a progress report from Dr. Rousseau who gave a report on gains made at Crenshaw, including academic improvements in math proficiency, overall student graduation, test scores for special education of English learners and decrease in the failure rate of core subject areas. Moreover, she cited the change in the culture of the school: increased sense and conditions of security; improved teacher morale; increased attendance; decrease in suspension; greater support from families and community; greater participation of students in creating the good school they want and deserve to learn and develop in; and a positive understanding of themselves as students, intellectuals and future professional leaders and servants of the people. Finally, other achievements of this partnership include regaining accreditation, increased services, facilitation of college enrollment, international travel, leadership and social justice training, summer jobs, and teacher research grants for improved teaching.
---
Usually when we want to confront and discount America's founding myth of creating a democracy of free and equal persons, its hypocritical and high-hype claims of justice…

---

In her eulogy to the beloved and distinguished actor, playwright and activist Ossie Davis…

---

In her eulogy to the beloved and distinguished actor, playwright and activist Ossie Davis, Maya Angelou tells us that "when great trees fall, rocks on distant hills shudder"…

---

Each year since 1966, we of the organization Us have publicly celebrated the birth and commemorated the martyrdom of Min. Malcolm X, El Hajj Malik El Shabazz.

---

Those who seek and are satisfied with simply the minimum get just that and often less. These are those who "negotiate" or rather petition from positions without power and often depend in undignified ways…

---
Connect With IBW
The War On Drugs Is A War On Us
Symposium
Boycott Florida Campaign
Join Newsletter
Martin Luther King/Malcolm X Community Revitalization Initiative
Pan African Unity Dialogue
Black Family Summit
Research Consortium
Haiti Support Project