Featured
March 20, 2017
By Raina Turner
This Wednesday, March 15, 2017, I had the pleasure of participating in a delegation organized by the Constituency for Africa (CFA), a leading education and advocacy organization in Washington, D.C. This meeting was a continuation of CFA's efforts to introduce the new African Union (AU) Ambassador, H.E. Dr. Arikana Chihombori Quao, to key leaders. The meeting represented a cross-section of backgrounds and experiences consisting of leaders from the diaspora in the Washington, D.C. area – with the exception of myself coming from Atlanta.
Ambassador Chihombori opened by welcoming everyone to the African Union's Washington, D.C. headquarters and then gave a brief history of the AU, explained its predecessors, and provided context for its beginnings. She paid homage to the late, great, Nana Dr. Kwame Nkrumah, for his leadership unifying Ghana, Mali and Guinea through the …
---
By Shahid Buttar, Truthout
The newest Smithsonian museum in Washington, DC — the National Museum of African American History and Culture — rightfully focuses on the horrors of slavery. It misleads visitors, however, by overstating the extent to which our nation has recovered from the enduring legacy of slavery and segregation.
These days, with a monument honoring Dr. Martin Luther King Jr. standing near the National Mall in the nation's capital, and a national holiday dedicated to his memory, many official narratives take racial integration for granted, even as a longstanding civil rights crisis continues. A closer look at the repression faced by civil rights organizers and the subsequent slow eroding of the civil …
---
March 17, 2017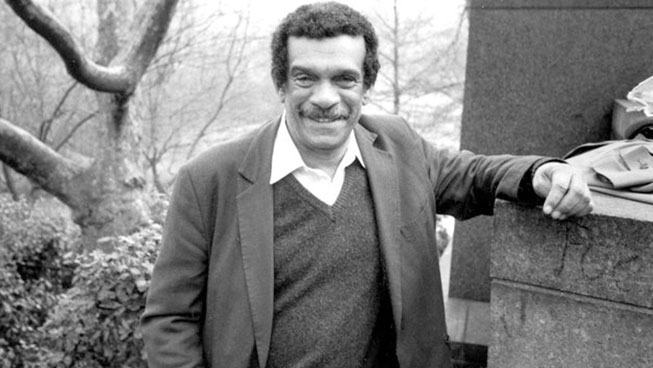 By William Grimes / New York Times
Derek Walcott, whose intricately metaphorical poetry captured the physical beauty of the Caribbean, the harsh legacy of colonialism and the complexities of living and writing in two cultural worlds, bringing him a Nobel Prize in Literature, died early Friday morning at his home near Gros Islet in St. Lucia. He was 87.
His death was confirmed by his publisher, Farrar, Straus and Giroux. No cause was given, but he had been in poor health for some time, the publisher said.
Mr. Walcott's expansive universe revolved around a tiny sun, the island of St. Lucia. Its opulent vegetation, blinding white beaches and tangled multicultural heritage inspired, in its most famous literary son, an ambitious body of work that seemingly embraced every poetic form, from the short lyric to the epic.
With the publication of the collection "In a Green Night" in 1962, critics and …
---
March 7, 2017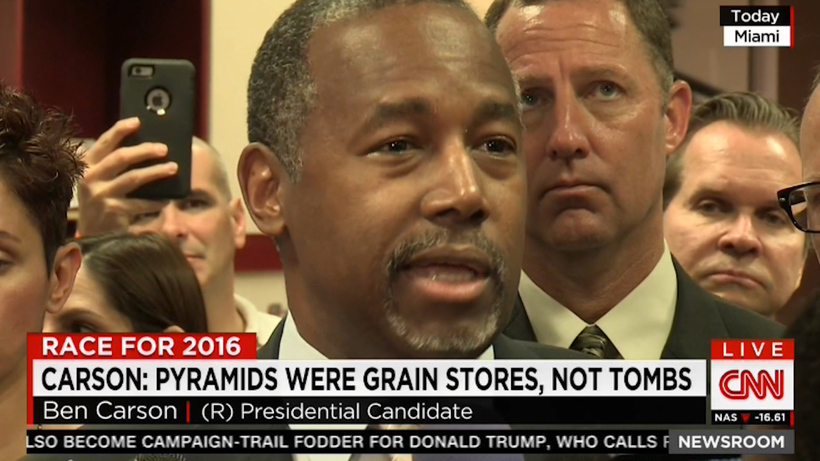 By Earl Ofari Hutchinson, Author and Political Analyst
Make no mistake there's a calculated method to Ben Carson's zaniness. There's absolutely no way he could not know that making an idiotic crack that blacks took what amounted to a busman's holiday excursion to America and in the process poked around for a few plumb opportunities and then decided to decamp here would not ignite the predictable twitter, Facebook, and media firestorm. It did. And that's been the case each time Carson tosses out an absurd zinger. This was the case when he said there'd have been no Holocaust if the Germans had guns, or how about that a dead body riddled with bullets is a small price to defend the 2nd Amendment. Or, that the Great Pyramids of Giza had no other purpose than to store grain, and of course his piece de resistance, calling Obamacare the worst thing …
---
NOTE: Maryland's four Historically Black Colleges and Universities (HBCUs) have never been desegregated. Despite findings by the Department of Education and Federal Court that the HBCUs have not received adequate funding when compared to Predominantly White Institutions (PWIs) and have had their programs duplicated by PWIs, drawing students and faculty away from the HBCUs, the state has refused to make amends. Below you will find a timeline of this struggle and an interview with two alumni, Rashad Staton and DeJuan Patterson, who are organizing to raise awareness of this injustice. The current court case is the most significant discrimination case in education since Brown v the Board of Education, yet it is receiving little attention in the media. And this fight goes beyond equity in education. The two HBCUs in Baltimore are located in the East and the West …
---
March 4, 2017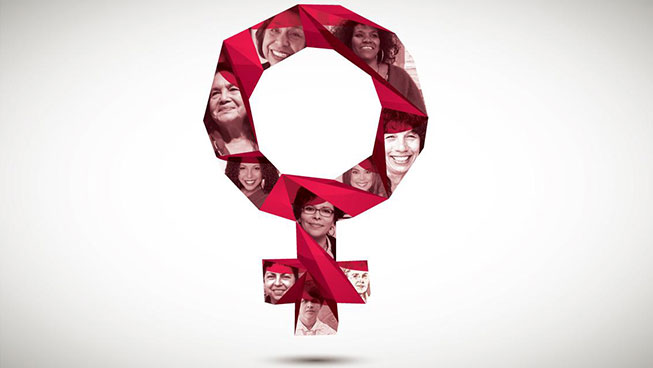 By Jamila Johnson and Yamily Habib
In 1908, when 15,000 women marched through New York City to demand shorter work hours, better pay and the right to vote, no one was ready to call it a movement. But a year later in 1909, on February 28th, National Woman's Day was observed in the United States for the first time.
Across the ocean, during the 1910 International Conference of Working Women in Copenhagen, Clara Zetkin was the first to propose that every year in every country there should be a day where women fight for their advancement.
Following the 1911 decision, International Women's Day was honoured the first time in Austria, Denmark, Germany and Switzerland on 19 March.
The United Nations celebrated International Women's Day in 1975 and only six years later, congress passes a bill that moved to proclaim the week of March 7, 1982 as "Women's History Week" and …
---
February 25, 2017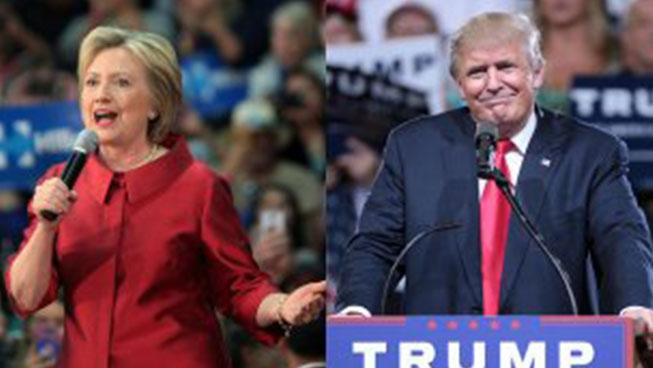 More white Obama voters switched to third-party candidates than voted for Trump, yet the media won't let it go.
Was the 2016 presidential election determined by "economic anxiety" among the white working class? That persistent media narrative has again been shown to be largely untrue.
Writing in the New York Times, Stephen Phillips explained that "hundreds of articles" have argued the importance of pursuing lower-income white voters who supported Barack Obama in 2012 and then "bolted" to Donald Trump last November.
The far more important — and largely untold — story of the election is that more Obama voters defected to third- and fourth-party candidates than the number who supported Mr. Trump. That is the white flight that should most concern the next D.N.C. chairman, because those voters make up a more promising way to reclaim the White House. The way to win them back is by …
---
February 22, 2017
Transcending the Masters' Tools
By Ajamu Baraka
Fifty-two years-ago on February 21st, the world lost the great anti-colonial fighter, Malcolm X. Around the world, millions pause on this anniversary and take note of the life and contribution of Brother Malcolm. Two years ago, I keynoted a lecture on the legacy of Malcolm X at the American University in Beirut, Lebanon. While I had long been aware of the veneration that Malcolm inspired in various parts of the world, I was still struck by the love and appreciation that so many have for Malcolm beyond activists in the black world.
There are a number of reasons that might explain why 52 years later so many still pay homage to Malcolm. For those of us who operate within context of the Black Radical Tradition, Malcolm's political life and philosophy connected three streams of the Black Radical Tradition: nationalism, anti-colonialism and internationalism. For …
---
February 14, 2017
By Barbara Krauthamer
Over the past few days, the national climate has grown increasingly tense over the issue of "sanctuary" cities and states. Local communities, including some college and university campuses, have pledged to shield undocumented children and adults from President Donald Trump's proposals for deportation. Municipalities and campuses remain steadfast even in the face of the president's threats to withhold federal funding from these communities.…
---
February 12, 2017
In the weeks immediately after Donald Trump won the presidential election, many people expressed serious concern about the content of his policies and platform. This isn't surprising. Having lost the popular vote by nearly 3 million, Trump had the thinnest support of any incoming president in modern history. However, in the two weeks since he has taken office, these concerns have moved into a whole new realm. Widespread opposition to his administration is mobilizing now not merely around the content of his policies (what he does), but also the manner in which he is governing (how he does it).
President Trump …
---
National / International Reparations Summit
Connect With IBW
Subscribe/Sign-Up
Symposium
Martin Luther King/Malcolm X Community Revitalization Initiative
Pan African Unity Dialogue
Research Consortium
Haiti Support Project