Oasis Institute Campaign
Print This Page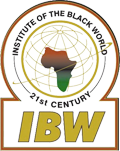 CLICK ABOVE TO VIEW VIDEO
Click Here to Make Your Contribution/Donation Today!
Introduction
---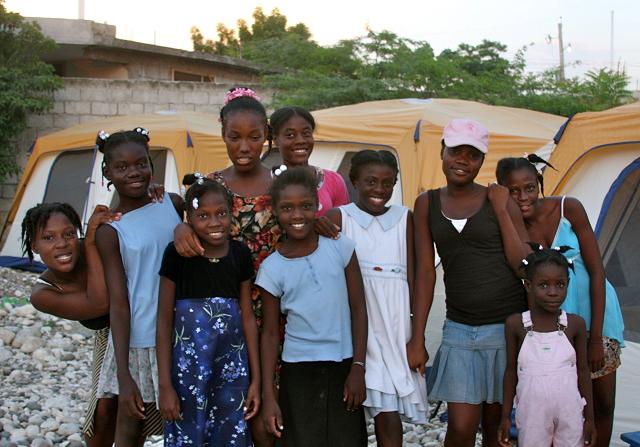 As a result of the massive 7.0 earthquake that devasted the nation of Haition January 12, 2010, the Haiti Support Project (HSP) of the Institute of the Black World 21st Century (IBW) brought together African Americans and people of goodwill in the U.S. to support a range of humanitarian projects on the ground, including the Oasis Institute.
About the Haiti Support Project
Since 1995, the Haiti Support Project has emerged as the foremost African-American organization, dedicated to "building a constituency for Haiti in the U.S." with a focus on the African-American community. Largely through community-based fundraising efforts, HSP has mobilized more than $5 million in humanitarian and development assistance for a wide range of organizations, projects and initiatives in Haiti.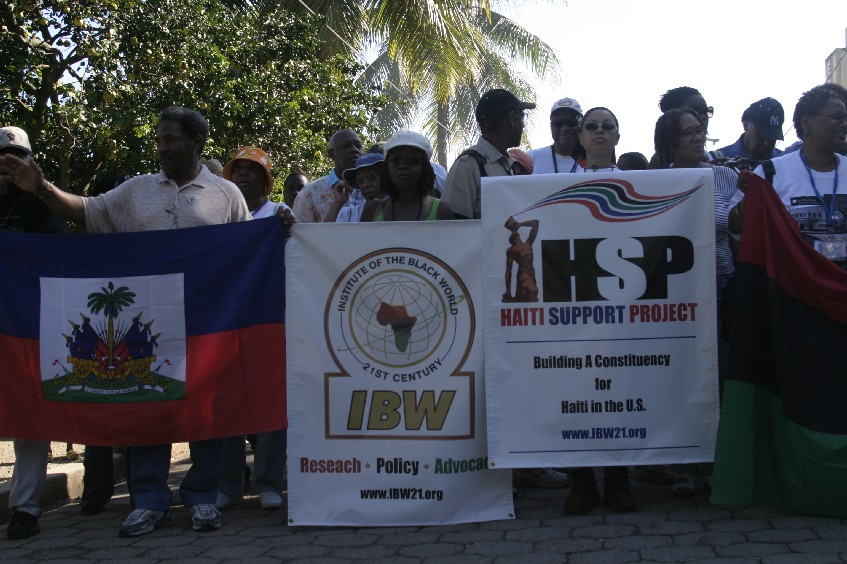 The catastrophic earthquake created another opportunity for HSP to mobilize financial assistance to support relief, recovery and reconstruction efforts in Haiti. Since the earthquake, HSP has raised more than $150,000 for humanitarian relief and capacity-building grants for community-based organizations. To expand support for the Oasis Institute, HSP called on the Black Family Summit of IBW to form a Special Task Force on Preserving and Strengthening Families in Haiti.  One of the main objectives of the Special Task Force was to bring together an array of human service providers to develop a plan to identify safe, secure and nurturing environments for children orphaned by the earthquake. Equally important, the Task Force was committed to assisting orphaned children to remain within their own country and culture rather than thousands  upon thousands of children being adopted and taken away from their homeland.  This objective matched the vision and mission of Kennedy Thomas, Haitian American fromMiami and Lionel Pressoir fromHaiti, Co-Founders of the Oasis Institute.
Oasis Institute Mission Statement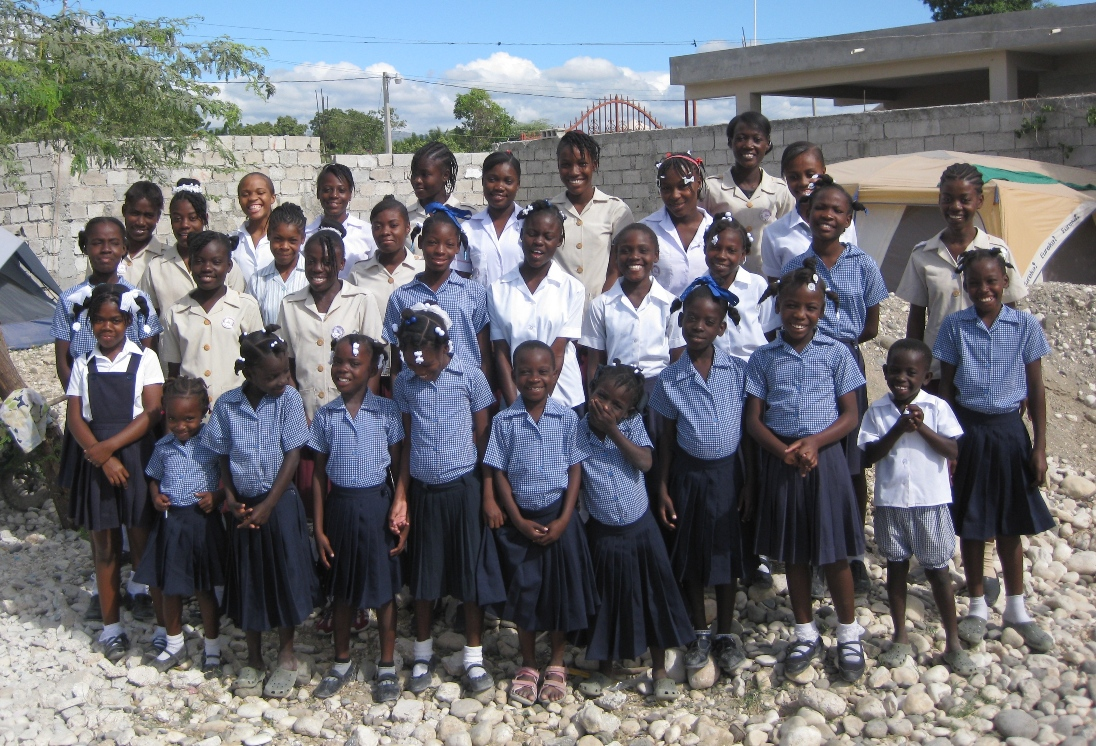 Nurturing cultural identity as its touchstone and academic excellence at its core, the Oasis Institute is a co-educational residential academy seeking to develop committed citizen-scholars.  We will inspire our students with a passion for learning and provide an environment that fosters self-sufficiency instead of external dependency.  Ultimately, our family of students will become contributing members of society and use their knowledge for the benefit of theRepublicofHaiti.
Vision
To empower future generations who will create a self-sustainingHaiti- – aHaitithat will provide its own aid instead of receiving aid.  The Institute is committed to creating a learning environment which fosters positive growth and meets the developmental needs of our young people in order for them to become the new engaged citizens and leaders ofHaiti.
The First Response
A team of Oasis Institute volunteers immediately established a temporary Camp to address the housing, social service and educational needs of children who were orphaned or separated from
their families by the earthquake. The Camp, which is located in the Tabarre neighborhood in Port Au Prince, will serve as the interim home for the children until the firstOasisInstituteAcademyis built. Because of the prevalence of sexual abuse in the tent camps for displaced persons, 40 girls were identified to be the first residents of the Oasis Camp. However, the Oasis Academies will be co-educational facilities for boys and girls.
In the spirit of Harambee (ki-swahili meaning let´s pull together), the Special Task Force began to solicit funds to assist the Oasis Institute team to sustain the Camp.
Goals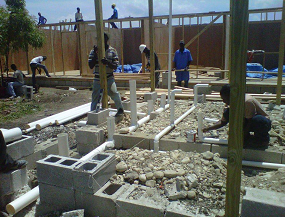 HSP is launching a campaign to join forces with other organizations and individuals to raise funds to support the following Oasis Institute objectives:
To help operate the Oasis Camp at Tabarre for the next 18 months.
To strengthen family preservation policies and services that will ensure the reunification of children and youth with their families as they are located and are capable of taking care of them. This goal will be achieved through collaboration with the Ministry of  Social Welfare of the Government.
To help finance the construction of the Oasis Institute Academies that will be home to  children orphaned by the earthquake, both male and female, and provide ongoing support.
To provide excellent, high quality educational opportunities and leadership development skills, to prepare children and youth to become the future leaders ofHaiti.
To eventually identify 700-1,000 children as residents/students of the Oasis Academies.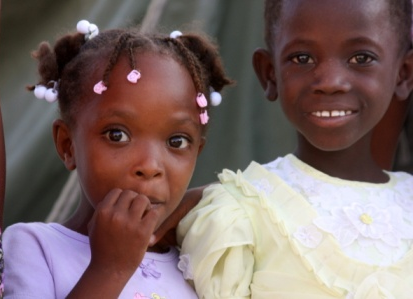 Donations 
The monthly budget expenses for the Oasis Institute Camp have been calculated as follows:
Total monthly budget for Camp 1                 $5,695.50
Total expenses per child per month               $142.00
Total expenses per child per day                       $4.75
 The Oasis Institute is seeking broad-base financial support to ensure the safety, human development, and education of the children residing in the present Camp and the future Academies.  All levels of support are welcome.
 Donors are encouraged to sponsor a child/youth per month, or more than one child/youth per month.  The sponsorship of a child/youth is $142.00 per month.  HSP has established a Certificate Program with four specific levels of contributions. Donors will receive a personalized Certificate and letter acknowledging their contribution.
The HSP Oasis Institute Donor Certificate Program
Level 1 – Haiti Family Preservation Ambassador — $1,725.00     
(Monthly support for a child for 12 months @ approximately $142.00 per month inclusive of food, hygiene, school supplies, tuition, clothing and operational costs)
Level 2 – For the Love of Haiti Ambassador — $1,000.00 or more
(Donations will support land preparation, building construction and materials, electrical and plumbing installation)
Level 3 – Oasis Institute Ambassador — $500.00 – $999.00
(Donations will support equipment purchase, furnishings, and management and maintenance)
Level 4 – Academic Excellence Ambassador — $100.00 – $499.00
(Donations will support food, hygiene, school supplies, tuition and clothing)
HSP will serve as a conduit for funds raised specifically to support the mission and work of the Oasis Institute.
As an Initiative of IBW, HSP is a 501C-3, non-profit, tax-exempt organization.  All donations are tax deductible in accordance with U.S. Federal Regulations.
Click Here to Make Your Contribution/Donation Today!
Connect With IBW
Subscribe/Sign-Up
Symposium
Martin Luther King/Malcolm X Community Revitalization Initiative
Pan African Unity Dialogue
Research Consortium
Haiti Support Project