News
March 20, 2017
By Hilton Als
Derek Walcott was a complicated person and a great poet, and often those things are not divisible. The time I spent with him and his beautiful German-born partner, Sigrid Nama, in Derek's native St. Lucia changed my life in ways that extended past the New Yorker Profile I wrote in 2004. I felt as though I had always known him—not known him, exactly, but seen him, been in his aura, his history, because, like my father, Derek was the product of a profound world, a distinctly Caribbean world with its history of colonialism and its imperceptible change, and home to so much more, including mothers who spared no amount of love to make you understand that you were their bright boy. …
---
By Shahid Buttar, Truthout
The newest Smithsonian museum in Washington, DC — the National Museum of African American History and Culture — rightfully focuses on the horrors of slavery. It misleads visitors, however, by overstating the extent to which our nation has recovered from the enduring legacy of slavery and segregation.
These days, with a monument honoring Dr. Martin Luther King Jr. standing near the National Mall in the nation's capital, and a national holiday dedicated to his memory, many official narratives take racial integration for granted, even as a longstanding civil rights crisis continues. A closer look at the repression faced by civil rights organizers and the subsequent slow eroding of the civil …
---
March 17, 2017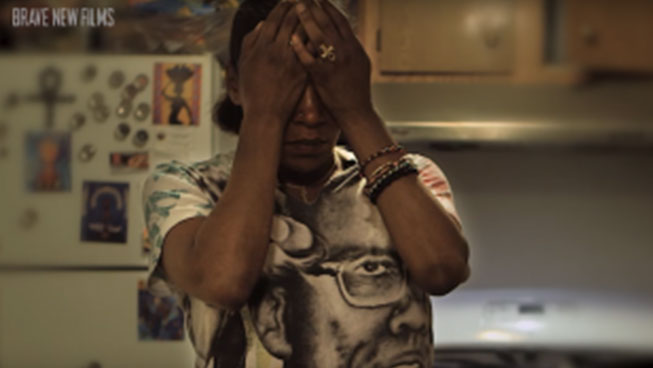 Most Americans know little about how the bail system targets, extorts and impoverishes the poor and communities of color.
By Mehak Anwar / Brave New Films
It's no secret that the criminal justice system in the United States is deeply flawed. With over two million people incarcerated, over 80 billion dollars being funnelled from the pockets of taxpayers to prisons, and thousands of people serving time for nonviolent offenses, it's apparent that this country is failing to deliver on its promise of "liberty and justice for all."
Nowhere are these inequities in our criminal justice system more apparent than in our broken money bail system. Yet, most people living in the United States know little to nothing about how money bail disenfranchises low-income people of color and feeds into mass incarceration.
That's why Brave New Films has created "The Bail Trap," a video series on the realities and …
---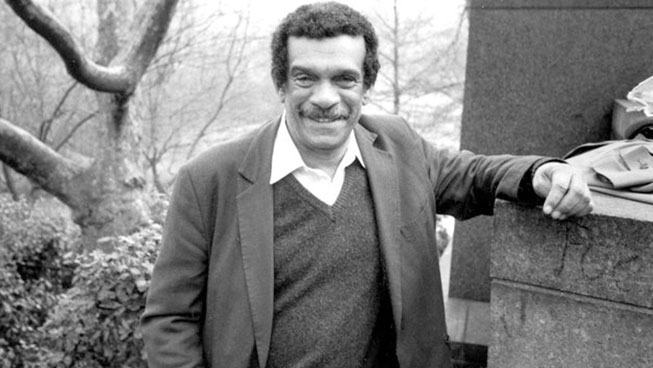 By William Grimes / New York Times
Derek Walcott, whose intricately metaphorical poetry captured the physical beauty of the Caribbean, the harsh legacy of colonialism and the complexities of living and writing in two cultural worlds, bringing him a Nobel Prize in Literature, died early Friday morning at his home near Gros Islet in St. Lucia. He was 87.
His death was confirmed by his publisher, Farrar, Straus and Giroux. No cause was given, but he had been in poor health for some time, the publisher said.
Mr. Walcott's expansive universe revolved around a tiny sun, the island of St. Lucia. Its opulent vegetation, blinding white beaches and tangled multicultural heritage inspired, in its most famous literary son, an ambitious body of work that seemingly embraced every poetic form, from the short lyric to the epic.
With the publication of the collection "In a Green Night" in 1962, critics and …
---
March 15, 2017
By Earl Bousquet
Thirty-eight years ago, an earth-shattering event happened on a very small island in the Eastern Caribbean that was heard and felt worldwide.
The first of its kind in Caribbean waters since the triumph of the Cuban Revolution on January 1st 1959, the Grenada Revolution of March 13, 1979 created waves across the wider Caribbean and the Americas. US President Jimmy Carter and the CIA scrambled to find maps of the Caribbean. Same in Cuba, which had diplomatic ties with only four English-speaking Caribbean Community (CARICOM) nations. And CARICOM's leaders were gathered quickly in Barbados to decide how to respond.
Led by Maurice Bishop and the New Jewel Movement (NJM), the very peaceful People's Revolution was effected by a handful of young men on the133 square-mile three-island state of Grenada, Carriacou and Petite Martinique — and was immediately supported by the majority of its 100,000 citizens.
But …
---
March 13, 2017
A convenience store is disputing a new documentary's claim that previously unreleased surveillance video suggests Michael Brown didn't rob the store shortly before he was fatally shot by police in Ferguson, Missouri, in 2014.
One of the filmmakers, Jason Pollock, told The New York Times he believes the footage shows Brown trading a small amount of marijuana for a bag of cigarillos around 1 a.m. on Aug. 9, 2014. The video doesn't clearly show what was exchanged, but shows Brown leaving behind the cigarillos.
Pollock reasons Brown intended to come back later for the bag of cigarillos.
But a lawyer for the store and its employees said no such transaction took place and that Brown stole the cigarillos when he returned to the store about 10 hours later.
"There was no understanding. No agreement. Those …
---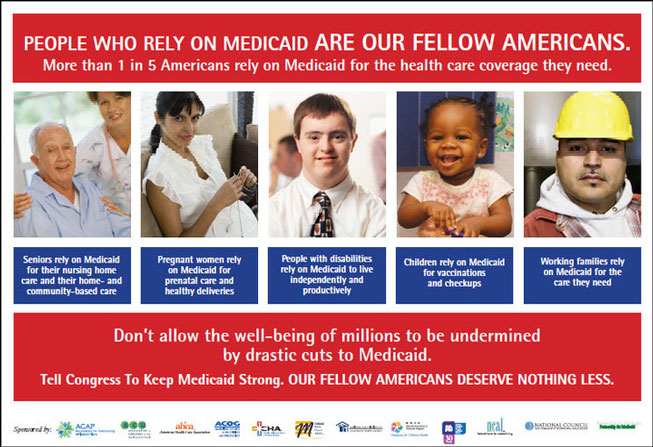 By Earl Ofari Hutchinson
President Trump made news again when he abruptly switched gears and said that he wouldn't keep hands off Medicaid as he kind of, sort of promised to do during the campaign. Now, says Trump, it's fair game for a quick assault, namely, the part of the program that some governors, including GOP governors, used to expand coverage in their states. This was made possible under a provision of the Affordable Care Act. Trump ignored the warning that by attacking Medicaid it could screw up the time table for the GOP congressional assault on Obamacare.
This is incidental to the real reason Trump broke his promise and why the GOP's manic obsession with savaging Medicaid. The GOP's stock arguments that reining in Medicaid is about cutting costs, federal intrusion in health care, and restoring health care to the states is hogwash. It's the program itself, who it …
---
March 11, 2017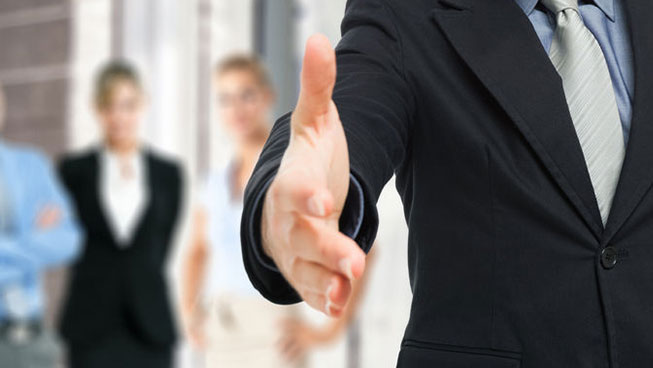 In a call with investors, GEO Group executives boast of a new boon to business.
By Sarah Lazare
In a February 22 call with investors, the private prison corporation GEO Group openly boasted that the Trump administration's crackdown on undocumented immigrants is boosting its bottom line and fueling its expansion.
One of the largest private prison companies in the world, GEO Group, stands accused of widespread human rights violations, including charges that the company forced tens of thousands of immigrants in ICE detention at the Aurora, Colorado Denver Contract Detention Facility to perform slave labor. GEO Group's Karnes family detention center in Texas, where mothers are incarcerated with their children, has been the site of repeated hunger strikes over poor conditions and indefinite detention.
Speaking with investors (transcript is available here), David Donahue, the President of GEO Corrections and Detention, directly cited the Trump administration's "deportation force" as a …
---
March 9, 2017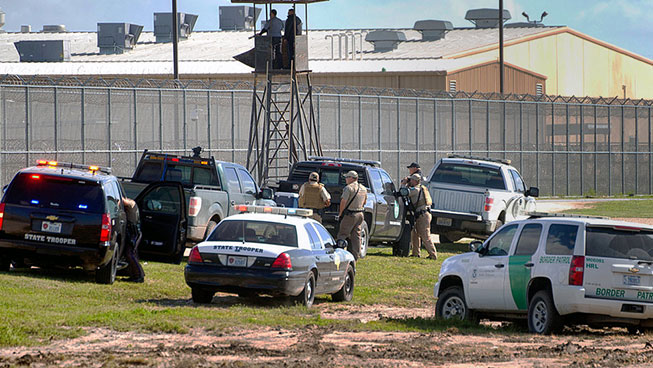 By Keegan Hamilton, Vice
It was once known as Ritmo — the Gitmo of Raymondville, Texas.
The notorious private prison, sometimes compared to the U.S. detention facility at Guantanamo Bay but officially named the Willacy County Correctional Center, was forced to close in 2015 after hundreds of inmates rioted over grim conditions, inadequate medical care, and overcrowding.
But now, thanks to President Donald Trump's ongoing crackdown on immigration, Ritmo is set to reopen. County officials say they're scheduled to meet Tuesday evening to review competing offers from two private prison contractors who want to refurbish the damaged facility and turn it into an immigrant detention center.
"We'll see who gives the best deal, and whoever does, we'll go with that company," said Willacy County Commissioner Eliberto Guerra. "There's a lot of options on the table."
Guerra said the county has been in talks with both Management and Training Corporation (MTC), …
---
March 7, 2017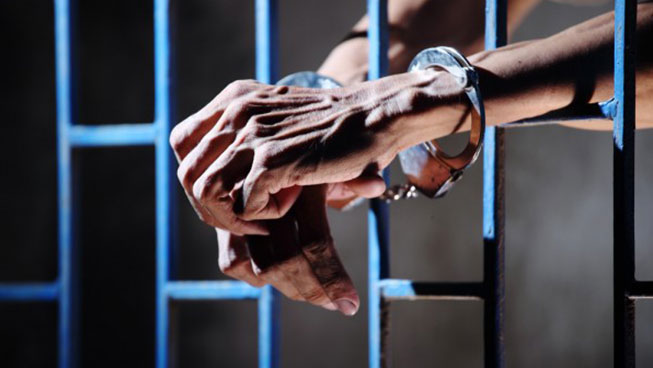 Class-action lawsuit claims ICE played a part in breaking anti-slavery laws.
As many as 60,000 immigrants detained by U.S. Immigration and Customs Enforcement could play a role in a class-action lawsuit accusing a private prison company of violating federal anti-slavery laws. The lawsuit alleges that detained immigrants awaiting court dates were forced to work for $1 per day or for free, on threat of solitary
The suit was initially filed on behalf of nine immigrant plaintiffs in 2014 for $5 million in damages, but was recently moved to class action status. Now, attorneys expect damages to grow substantially, maybe involving tens of thousands of plaintiffs, as Kristine Phillips reports in a March 5 Washington Post piece detailing the lawsuit.
Phillips notes this is "the first time a class-action lawsuit accusing a private U.S. prison company of forced labor has been allowed to move forward."
The lawsuit was initially filed against …
---
National / International Reparations Summit
Connect With IBW
Subscribe/Sign-Up
Symposium
Martin Luther King/Malcolm X Community Revitalization Initiative
Pan African Unity Dialogue
Research Consortium
Haiti Support Project