News
February 14, 2017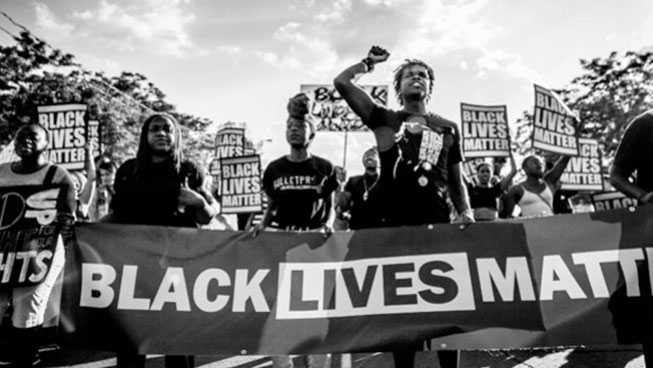 By: Daniel Peterson
The inequity of opportunity attacks Black America perhaps even more seriously now, given its extremes than the economic reality which encouraged Dr. King to shift the focus of his movement from civil rights to economic justice, as omitted in his last, tragically sterilized effort to organize a "Poor People's Campaign."
The childhood rate of poverty for African-Americans maintains stubbornly close to what it was on the day Dr. King was assassinated; the unemployment rate for black Americans runs nearly twice that of the national average, and the distrust between the police and impoverished communities continues to spiral. Still confronted is the question that arose the time the first slave ships arrived: (Do black lives matter?)
It is due to this whiplash condition of economic inequality that college scholars have come of age. They were teenage-stars when Hurricane Katrina overwhelmed New Orleans — for a time the ultimate …
---
By Barbara Krauthamer
Over the past few days, the national climate has grown increasingly tense over the issue of "sanctuary" cities and states. Local communities, including some college and university campuses, have pledged to shield undocumented children and adults from President Donald Trump's proposals for deportation. Municipalities and campuses remain steadfast even in the face of the president's threats to withhold federal funding from these communities.…
---
By Janelle Jones, Economic Policy Institute
Wealth is a crucially important measure of economic health. Wealth allows families to transfer income earned in the past to meet spending demands in the future, such as by building up savings to finance a child's college education. Wealth also provides a buffer of economic security against periods of unemployment, or risk-taking, like starting a business. And wealth is needed to finance a comfortable retirement or provide an inheritance to children. In order to construct wealth, a number of building blocks are required. Steady well-paid employment during one's working life is important, as it allows for a decent standard of living plus the ability to save. Also, access to well-functioning financial markets that provide a healthy rate of return on savings without undue risks is crucial.
Failures in the provision of these building blocks to the African-American population have led to an enormous …
---
February 12, 2017
By Hilary Beckles
I offer support for the objectives of Black History Month by placing on its agenda the need for an urgent Caribbean dialogue on the development challenges facing our people. Where we have reached in our historic flight to freedom as a community needs to be assessed and the depth of our dedication to promoting popular democracy should to be reviewed at this time.
We are gingerly entering the second, potentially seismic, phase of regional nation building. This in 2017 cries out for reflection. Already it presents itself as a significant marker in our regional affairs and a disruptor of global systems and sensibilities. But critically, it is the 70th anniversary of that seminal sequestering of Caribbean political and civil rights leaders at Montego Bay, Jamaica in 1947 where they outlined the road map for regional development.
The 1947 Summit, following the publication of the Moyne Report into …
---
In the weeks immediately after Donald Trump won the presidential election, many people expressed serious concern about the content of his policies and platform. This isn't surprising. Having lost the popular vote by nearly 3 million, Trump had the thinnest support of any incoming president in modern history. However, in the two weeks since he has taken office, these concerns have moved into a whole new realm. Widespread opposition to his administration is mobilizing now not merely around the content of his policies (what he does), but also the manner in which he is governing (how he does it).
President Trump …
---
By Kathy Roberts Forde and Bryan Bowman
The US criminal justice system is riven by racial disparity.
The Obama administration pursued a plan to reform it. An entire news organization, The Marshall Project, was launched in late 2014 to cover it. Organizations like Black Lives Matter and The Sentencing Project are dedicated to unmaking a system that unjustly targets people of color.
But how did we get this system in the first place? Our ongoing historical research project investigates the relationship between the press and convict labor. While that story is still unfolding, we have learned what few Americans, especially white Americans, know: the dark history that produced our current criminal justice system.
If anything is to change — if we are ever to "end this racial nightmare, and achieve our country," as James Baldwin put it — we must confront this system and the blighted history that created …
---
February 10, 2017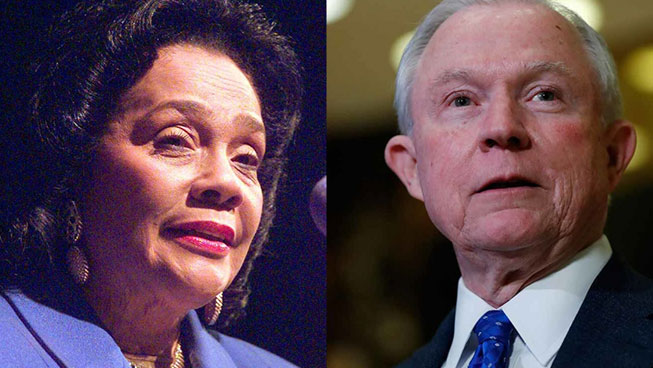 Elizabeth Warren wasn't attacking Jeff Sessions's character; she was using King's observations to expose his support for racist policies.
By Rev. Dr. William J. Barber II
On Tuesday night, during debate about the nomination of Jeff Sessions for attorney general, Republican extremists silenced Senator Elizabeth Warren as she was discussing Sessions's record. They did not object to the facts she cited. They refused to hear them.
This is what systemic racism looks like in America.
As part of her remarks, Senator Warren read from Coretta Scott King's 1986 letter to the Senate Judiciary Committee opposing the nomination of Sessions to a federal judgeship. The letter was never entered into the record by then–Judiciary Committee Chairman Strom Thurmond.
Mrs. King's words, however, were based on facts she had observed about Sessions's beliefs and conduct. She knew, for example, that as US Attorney Sessions had tried to prosecute one of her late …
---
By Flint Taylor, Truthout
On the heels of the much ballyhooed meeting that an obsequious Donald Trump conducted this week with local law enforcement officials from across the country, the president titillated the gendarmes with a threat to destroy — COINTELPRO style — an unnamed Texas state senator rumored to be introducing legislation to prevent law enforcement from financing police operations by seizing arrestees' property before they have been found guilty in a court of law. On Thursday, Trump followed up with an executive order that gave the recently confirmed Attorney General Jefferson Beauregard Sessions a carte blanche to bring down the wrath of the federal government on anyone who is unfortunate enough to …
---
February 9, 2017
By C.J. Polychroniou, Truthout
For the part 40 years or so, neoliberalism has reigned supreme over much of the western capitalist world, producing unparalleled wealth accumulation levels for a handful of individuals and global corporations while the rest of society has been asked to swallow austerity, stagnating incomes and a shrinking welfare state. But just when we all thought that the contradictions of neoliberal capitalism had reached their penultimate point, culminating in mass discontent and opposition to global neoliberalism, the outcome of the 2016 US presidential election brought to power a megalomaniac individual who subscribes to neoliberal capitalist economics while opposing much of its global dimension.
What exactly then is neoliberalism? What does it stand for? And what should we make of Donald Trump's economic pronouncements? In this exclusive interview, world-renowned Cambridge University Professor of …
---
February 8, 2017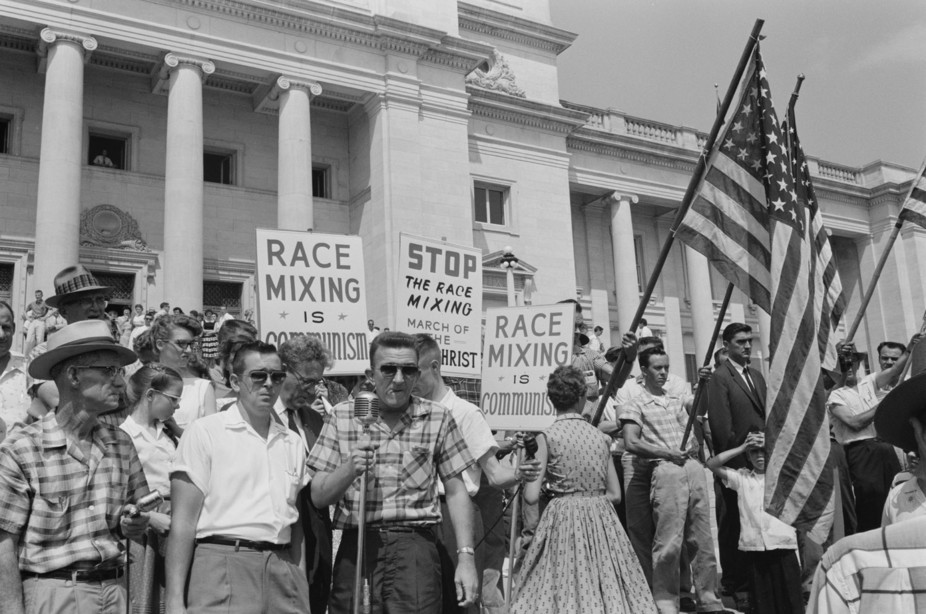 Donald Trump proclaimed during his inaugural address, "When you open your heart to patriotism, there is no room for prejudice."
Opening our hearts to patriotism will not solve the problem of racist ideas. Some of the nation's proudest patriots have also been the nation's most virulent racists. The organizing principle of the Ku Klux Klan has always been allegiance to the red, white and blue flag.
Lacking patriotism is not the root of racist ideas. But neither is ignorance and hate, as Americans are taught so often during Black History Month.
Contrary to popular conceptions, ignorant and hateful people have not been behind the production and reproduction of racist ideas in America. Instead, racist ideas have usually been produced by some of the most brilliant and cunning minds of each era. And these women and men generally did not produce these ideas because they hated black people.
In my …
---
National / International Reparations Summit
Connect With IBW
Subscribe/Sign-Up
Symposium
Martin Luther King/Malcolm X Community Revitalization Initiative
Pan African Unity Dialogue
Research Consortium
Haiti Support Project