Press Releases
April 19, 2017
Press Release – April 19, 2017
PDF available by clicking here
The Institute of the Black World 21ST Century (IBW) will convene a National Town Hall Meeting to evaluate the impact on Black America of the Cabinet appointments, the Supreme Court appointment, Executive Orders and Legislative/Policy initiatives advanced by President Trump in the first 100 days of his administration.  The event is scheduled for Friday, April 28, 7:00 – 9:30 PM in the Frederick Douglass Hall of the historic Metropolitan AME Church, 1518 M Street, N.W., Washington, D.C.  Dr. Ron Daniels, President of IBW said, "we have assembled an outstanding panel of scholars, policy analysts and political commentators to evaluate the impact of President Trump's first 100 days on the interests of Black people." The Panel Includes:
Dr. Julianne Malveaux, Author, Political/Economist, President Emeritus, Bennett College for Women
Dr. Elsie Scott, Founding Director, Ronald Walters Leadership and Public Policy
…
---
April 3, 2017
Press Release – April 3, 2017
PDF available by clicking here
At a Press Conference at City Hall Friday, March 31, Mayor Bill DeBlasio made it official; he is putting the full weight of his administration behind the recommendation of an Independent Commission to close the notorious Rikers Island Jail.  The Mayor was joined by Council Speaker, Melissa Mark-Viverito, who has long advocated closing a jail that has become synonymous with violence, brutality and corruption.  It is not clear whether the Mayor had prior knowledge of the Commission's recommendations, but he has been on record suggesting that closing Rikers would be a positive development. He has also been under constant pressure to be more definitive about his position by criminal justice reform advocates, most notably Glenn Martin who launched a very effective #closeRikers Campaign.
Dr. Ron Daniels, President of the New York based Institute of the Black World 21st…
---
April 21, 2015
The National/International Reparations Summit
New York City, April 9-11, 2015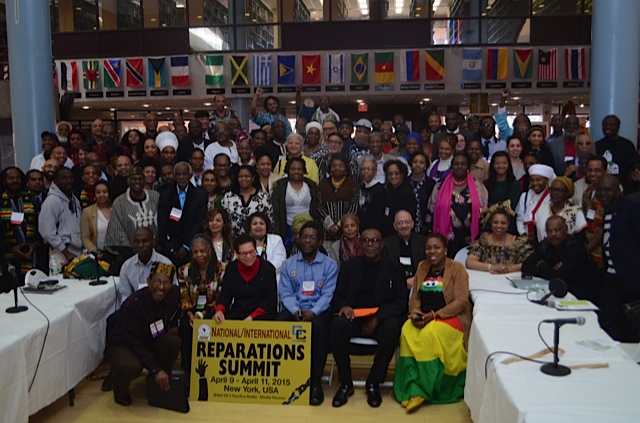 Final Communiqué
The National/International Reparations Summit
April 9-11, 2015,
New York City, NY, USA
In the spirit of the Durban Declaration of 2001 which declared the Atlantic Slave Trade and chattel slavery as crimes against humanity, scores of representatives from the CARICOM Reparations Commission (CRC), the National African American Reparations Commission (NAARC) and representatives of emerging Commissions in Martinique, the U.S. Virgin Islands, Canada, United Kingdom and Europe gathered in New York, April 9-11, 2015 for a historic National/International Summit. Convened by the Institute of the Black World 21st Century, these representatives were joined by hundreds of Credentialed Observers from the U.S. and the Pan-African world, and hundreds of residents from the greater New York area who participated in the Reparations Rallies, a Tribute to Cong. John Conyers and the Business Sessions.
These …
---
Comunicado Final
La Cumbre Nacional / Internacional de Reparaciones
9 -11 de Abril, 2015,
Ciudad de Nueva York, NY, EE.UU.
En el espíritu de la Declaración de Durban de 2001 que declaró la trata de esclavos del Atlántico y la esclavitud como crímenes contra la humanidad.  Decenas de representantes de la Comisión de CARICOM Reparaciones (CRC), la Comisión Nacional de este pais,  National African American Reparation Commission (NAARC) y representantes de las Comisiones emergentes en Martinica, las Islas Vírgenes de los Estados Unidos, Canadá, Reino Unido y Europa se reunieron en Nueva York, el 9 a 11 de abril, 2015 para una histórica Cumbre Nacional / Internacional.  Convocado por el Instituto del Mundo Negro del siglo 21, estos representantes se unieron a cientos de observadores acreditados de los EE.UU. y el mundo Panafricano, y cientos de residentes de la zona metropolitana de Nueva York que participaron en las reparaciones mítines, …
---
March 14, 2015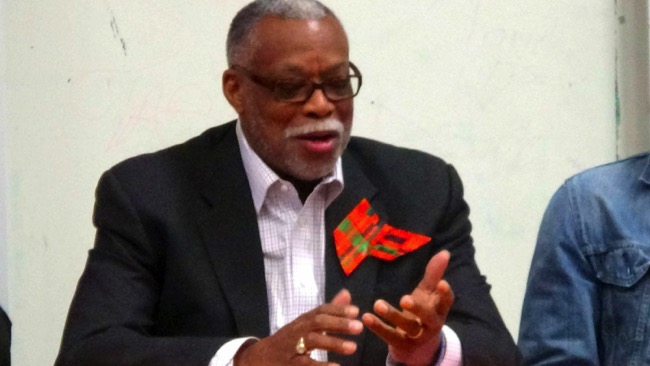 PRESS RELEASE
Contact: Don Rojas
Email: donjbrojas@gmail.com
Tel: 410-844-1031
IBW Launches Police Reform and Accountability Task Force
Retired Police Officer Ron Hampton to Chair
Washington, DC, March 13, 2015….The Institute of the Black World 21st Century (IBW) announced today the launch of its Police Reform and Accountability Task Force to be led by Ron Hampton, a retired DC police officer and former executive director of the National Black Police Association.
It will seek to identify evidence-based practices and develop recommendations related to the restructuring of law enforcement as well as criminal justice policies and practices designed to address the mistrust and extra-legal behavior exhibited by police personnel in communities of color throughout the United States.
The Task Force will examine and critique existing models of community policing as well as models for Police Civilian Complaint Review Boards across the country. It will also study best practices in diversity and …
---
January 3, 2015

New York, Jan. 3, 2015…The New York-based Institute of the Black World 21st Century (IBW) today announced that the organization will host the CARICOM Reparations Commission's next meeting April 9-12 in New York. The CARICOM Commission is chaired by Sir Hilary Beckles, Vice-Chancellor Designate of the University of the West Indies. Inspired by the creation of the CARICOM Commission, a National African American Reparations Commission is being established as part of an effort to intensify the Reparations movement in the U.S.
The Commission will be dedicated to the memory of Queen Mother Audley Moore, one of the foremost proponents of Reparations in the history of Africans in America and a mentor to generations of Reparations activists. In addition to the CARICOM and African American Commissions, representatives of Reparations movements from Central and South America, Canada and Europe are expected to participate in what is emerging as a Pan
…
---
November 26, 2014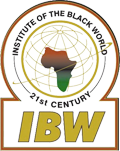 November 28, 2014
IBW Applauds Young Leaders in Ferguson and Beyond
Reiterates Agenda for Change
Press Release
The Institute of the Black World 21st Century decries the decision of the Grand Jury in Ferguson not to indict Officer Darren Wilson as yet another in a tragic litany of injustices that is fueling a spirit of resistance, righteous rebellion and movement building across this country; a movement primarily led by young people. We applaud the weeks and months of disciplined training, organizing, demonstrations and protests by young leaders that may well mark the birth of a new movement for social justice and social change in this country. It is their "Selma moment!" The leadership of IBW remains willing to assist with the development of this movement as young leaders deem appropriate.
The police killing of Michael Brown with impunity is a metaphor for the structural-systemic oppression of our people, …
---
November 21, 2014
PRESS RELEASE
Contact: Don Rojas
Email: donjbrojas@gmail.com; tel: 410-844-1031
Town Hall Meeting and Conference on Violence and Fratricide in Black Communities
Theme: "Our Brothers and Sisters Keepers"
The Institute of the Black World 21st Century (IBW) in conjunction with the Philadelphia Region Justice Collaborative (PRJC) will convene a Town Hall meeting followed by a mini conference to address the plague of violence and fratricide in African-American communities in Philadelphia and other major cities across the country. Both events will take place at Philadelphia's historic Church of the Advocate, 1801 West Diamond Street, on November 20th and 21st.
Special guests at the Town Hall Meeting include Dr. Marc Lamont Hill of CNN and the Huffington Post, Nkechi Taifa, Esq., senior policy analyst at the Open Society Foundations and Jasiri X, popular Hip Hop activist from Pittsburgh.
In addition, the Town Hall meeting will hear from panelists …
---
September 3, 2014
Wednesday, August 27th 2014—Busboys and Poets
Cosponsored by: Institute of the Black World and Institute for Policy Studies
"I grew up in St. Louis and I know Ferguson very well. In a town that is 67% African American, the city council is not representative of the population with only one African American member. In the police department, out of the 53 police officers, only three are African Americans. Democracy is not working and as such, the law enforcement entities put in place to serve and protect aren't working either. When you have a scenario when law enforcement is set up as an occupying force and it is about suppressing rather than protecting, we end up with what happened to Michael Brown. In these circumstances, there seems to be no other response than the community rising up."
–Hilary Shelton, NAACP
"I stand with the people you call looters.
…
---
National Policies and Initiatives 
■Vigorous investigation and monitoring of the police killing of Michael Brown so that justice is done through the prosecution of Officer Darren Wilson by local authorities or via a federal civil rights lawsuit.
■By Executive Order President Obama should end the "War on Drugs" as a racially biased, ineffective and inflammatory approach to promoting public safety.
■The Justice Department must end grants to local police departments for the purchase of military equipment. The militarization of the police with federal tax dollars must stop.
■President Obama should convene an Emergency Summit on Policing Policy and Public Safety to identify and share best practices for building effective police/community relations, including examples of Community-Policing.
■The enactment of a Domestic Marshall Plan (what IBW terms a Martin Luther King-Malcolm X Community Revitalization Initiative) with massive investment in economic development, housing, health and education to repair …
---
National / International Reparations Summit
Connect With IBW
Subscribe/Sign-Up
Symposium
Martin Luther King/Malcolm X Community Revitalization Initiative
Pan African Unity Dialogue
Research Consortium
Haiti Support Project