Media Reports on the National/International Reparations Summit
Print This Page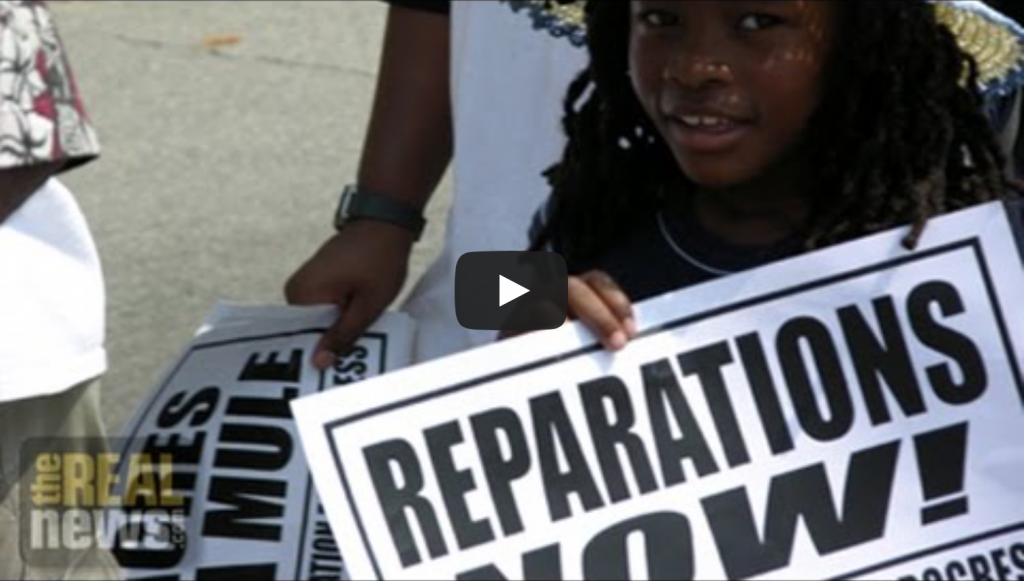 Moves to bolster reparations movements
Participants at a major reparations summit in New York have agreed to consolidate the growing African global reparations movement and to call on all civil society organizations and governments in countries around the world with Afro-descendant populations to establish national reparations commissions or committees.…
---
Planean convocar Cumbre Global de Compensaciones por la esclavitud para 2017

…
---
Int'l reparations conference ends on high note

NEW YORK, USA (CMC) — An international conference on reparations has ended here with a call for Caribbean governments to proceed urgently with the recommendation that the slave-owning and slave-trading European nations be invited to attend an inter-governmental reparatory justice summit in 2015.
---
Global African And African Diaspora Reparations Summit Opens In New York City 

Yesterday history was made when the National/International Reparations Summit was held in New York City, bringing delegates and attendees from here locally and around the world.
---
The Call for Reparations Rises Again

Each seasick night aboard the Zong, the crewmen must have dreamed of being back in England at last, with their purses full of gold. The ship's two-month voyage had been an arduous one. The supply of drinking water was running dangerously low, and many on board were gravely ill, including Capt. Luke Collingwood.
---
Time to reap some reparations!
There are times when the editorials in the major dailies take positions on subjects that we applaud. On the other hand, there are some that are absolutely off the mark, so disturbing that we feel a need to respond.…
---
Caribbean Calls for Slavery Reparations Summit
SAN JUAN – Representatives from the Caribbean Community Reparations Commission and the U.S. National African American Reparations Commission plan to call for a Global Summit of Reparations Commissions for 2017 to discuss demands for redress of the crimes of slavery and segregation.
The Institute of the Black World 21st Century said Tuesday the call emerged from last week's International Reparations Summit in New York City.
…
---
Planean convocar Cumbre Global de Compensaciones por la esclavitud para 2017

…
---
Bold Step: Reparations Movements Make International Connections

Dignitaries from three continents gathered in New York City recently to sharpen their strategies to confront some of the world's most powerful nations over a subject that sizeable numbers of citizens support in the nearly two-dozen nations those dignitaries represent: reparations for deprivations from slavery, colonialism and legal segregation.
---
Connect With IBW
Subscribe/Sign-Up
Symposium
Martin Luther King/Malcolm X Community Revitalization Initiative
Pan African Unity Dialogue
Research Consortium
Haiti Support Project