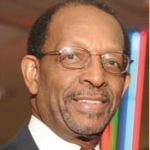 Vantage Point by Dr. Ron Daniels
Toward A Season of Resistance: Buy Black on "Black Friday"
In my most recent article, I called upon the Black Nation and our allies to seize the X-MAS season (the commercialized, corrupted, capitalist version of Christmas) to intensify the Justice for Trayvon Martin, Economic Sanctions/Boycott Florida Campaign.
Read More
Latest Commentary

John Nichols
December 06, 2013
Beloved former South African president Nelson Mandela left a legacy of union support and solidarity with organized labor.
Read More
&nbsp
Latest News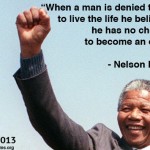 Nelson Mandela, who died yesterday at age 95, was a South African anti-apartheid revolutionary who served as President of South Africa from 1994-1999.
Read More
&nbsp
Featured Posts
Search
Connect With IBW
Haiti Oasis Institute
The War On Drugs Is A War On Us
Boycott Florida Campaign
Join Newsletter
Martin Luther King/Malcolm X Community Revitalization Initiative
Pan African Unity Dialogue
Black Family Summit
Damu Smith Leadership Development and Organizer Training Institute
Research Consortium
Shirley Chisolm Presidential Accountability Commission
Haiti Support Project