Give a Gift to Haiti for the Holidays
An Appeal by Dr. Ron Daniels, Founder of the Haiti Support Project

January 12, 2013 will mark the third anniversary of the disastrous earthquake which devastated major sections of Haiti, killing an estimated 200,000 people, maiming thousands more and dramatically increasing the number of orphans in a nation where millions of children suffer from the ravages of poverty. The cameras and media spotlight are gone now, and Haiti is hardly in the news these days.  And, despite billions of dollars pledged by the international community and private donors (some of which have yet to be received) far too little progress has been made to repair the damages of the earthquake and to build a new and better Haiti.
Since 1995, the Haiti Support Project has focused on building a constituency for Haiti in the U.S. among people of African descent to  partner with Haitians to strengthen the process of democracy and development in the world's first Black Republic! We were on the ground in Haiti long before the earthquake, building relationships in various sectors of society and contributing resources to organizations and agencies dedicated to improving the quality of life and empowering the Haitian people. When the earthquake struck, HSP was well equipped to identify credible organizations and agencies to support in the relief and recovery effort.  This is exactly what we have done. With the support of individuals, churches, civic, faith, fraternal and labor organizations, as a small, non-profit, volunteer organization, HSP raised more than $250,000 for the cause. We have made contributions to:
▪ Women's organizations to enable them to fight against sexual assault and rape in the tent camps.
▪ Agencies to feed and house displaced persons.
▪ Agencies to purchase supplies to combat the Cholera epidemic.
▪ Peasant organizations to enable farmers to purchase seeds to grow food to feed their families and market to break the dependency on relief organizations.
▪ Schools to  purchase supplies to ensure students continue their education.
▪ Community based/grassroots organizations to create jobs and economic development programs.
▪ The Oasis Institute Academy Initiative to provide children orphaned by the earthquake with safe and secure housing, counseling and a quality education.
We are profoundly thankful to all of the individuals and organizations who have contributed to the Haiti Relief Fund to support the vital work noted above. Now we are making a special appeal to current supporters, and those who have never contributed before, to Give a Gift to Haiti for the Holidays.
We specifically want to raise funds for the Oasis Institute Initiative to buy gifts and have a Karamu/Feast for the children in the program and contribute additional funds to a micro-credit lending program which has just been launched as part of our Model City initiative in Milot near Cap Haitien in the northern region of the country.
Please make your tax deductible contribution via credit card online at www.ibw21.org or by check/money order payable to Institute of the Black World/HSP and mail to 31-35 95th Street, East Elmhurst, New York, 11369.
You can also visit our web site www.ibw21.org for information on the Oasis Institute, the Model City Initiative and other HSP initiatives.
For the love of Haiti,
Thank you so much,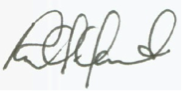 Dr. Ron Daniels
---