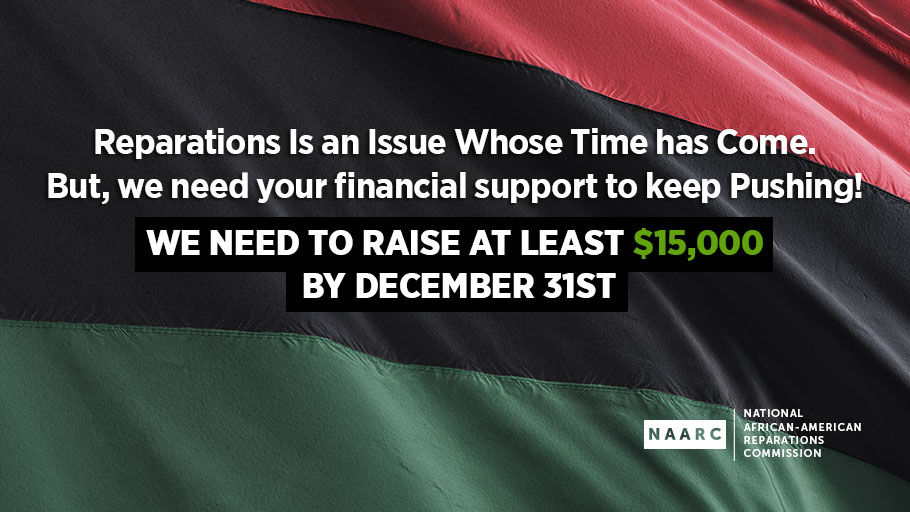 Dear Friend in the Struggle:
The National African American Reparations Commission, which is an Initiative of the Institute of the Black World 21st Century, has just completed a spectacularly successful Reparations Gathering in New Orleans. An overflow audience of more than 350 people packed the Southern University at New Orleans Conference Center for a spirited, informative and inspirational Benefit Fundraising Reception. The event was absolutely amazing. In addition to Dr. Clyde Robertson, Director of the Center for African and African American Studies, several top officials from the University attended and participated on the Program. The solidarity greetings/messages by Mireille Fanon Mendes France, Esther Ogulari from Colombia and Dr. Julianne Malveaux were greeted with rousing applause and Danny Glover's Keynote Address was powerful and moving [click the link below to read]. Equally important, when it came time for the fund appeal, the participants responded by contributing nearly $8,000 (at least three $1,000 donations) including pledges.
Approximately 250 people attended/participated in the Hearing and Town Hall Meeting at Xavier University. The Opening Ceremony included Welcome Remarks by Dr. C. Reynolds Verett, President of the University and inspirational spoken word presentations. Working from the theme, Finishing Our Pyramid, Professor Sir Hilary Beckles delivered a captivating Keynote Address tracing the persistent historical struggle for reparations from the very moment of Africans forced arrival in the western hemisphere. He challenged an enthusiastic audience to continue the struggle until reparations are won! After Professor Beckles Keynote Address a Hearing and Town Hall Meeting was held where scores of participants had and opportunity to offer comments and recommendations on NAARC's Preliminary 10 Point Program for Reparations for African Americans.
The New Orleans Gathering was a major success in terms of educating our people about Reparations and building a powerful movement to compel the U.S. government, state and local governments, corporations, financial institutions and colleges and universities that benefited from slavery to make amends by allocating resources to heal and repair Black families and communities.
We're on the move, but we have a problem. As we indicated in an appeal prior to the New Orleans Reparations Gathering, IBW does not have a budget for NAARC or Area/Regional Hearings/Town Hall Meetings. We raised a total of about $13,000 at the New Orleans Reparations Gathering, but that left a deficit of more than $1,500. Lack of funding has been serious a weakness of the reparations movement, and we cannot expect corporations or foundations to fund it. Thus far, we have managed by appealing directly to the people to donate to cover the costs of various events. We urgently need financial support to cover the deficit from the Reparations Gathering in New Orleans and funds to push on to the next Hearing and Town Hall Meeting.  NAARC is tentatively planning to convene Hearings and Town Hall Meetings in Los Angeles, Washington, D.C. and Detroit in the next 18 months before finalizing the 10 Point Reparations Program.
We are appealing to our friends and supporters to help IBW reach our goal of a minimum of $15,000 in tax-deductible donations by December 31st. This is not a lot of money, but achieving this modest goal will be extremely helpful to IBW as we administer and coordinate the work of NAARC moving forward.
Dr. Julius Garvey and Dr. Leonard Jeffries, two iconic Pan Africanist leaders and stalwart supporters of reparations have donated $500 each in support of this appeal. And, we thank you so much if you have already taken the time to donate.  We are asking as many of our supporters who can afford it to match their tax-deductible donation or give more if you are able. However, every tax – deductible donation in whatever amount is deeply appreciated.  Reparations is an issue whose time has come! Help IBW and NAARC keep pushing the movement forward!
Yours in the struggle,
Ron Daniels, President,
Institute of the Black World 21st Century,
Convener, National African American Reparations Commission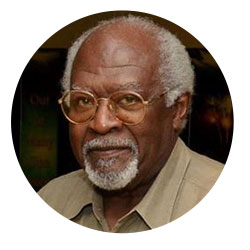 "I believe we will win reparations for our people and I support the Work of the National African American Reparations Commission. Please match my donation of $500."

— Dr. Julius Garvey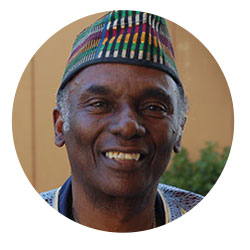 "The work of the National African American Reparation Commission has been nothing short of phenomenal. Rosalind and I are donating $500 to sustain this vital effort."

— Leonard Jeffries
Read Article on Danny Glover's Reparations Speech — Click Here
Read the NAARC 10 Point Program — Click Here
Make a donation to help IBW Sustain the work of the National African American Reparations Commission — Click Here