Rebellion in Ferguson — A Moment or a Movement?
[slideshow id=32 w=700 h=394]
Editor's Note:
On this web page,The Institute of the Black World 21st Century (IBW) has compiled a number of images, news articles, commentaries and analyses from a variety of sources across the Internet and social media focusing on the recent history-making events in Jefferson, MO and posing the question of whether Ferguson is merely a significant moment in US history or the beginning or a larger movement against racism, white supremacy and militarized police violence.
C-SPAN: Town Hall on Shooting in Ferguson, Missouri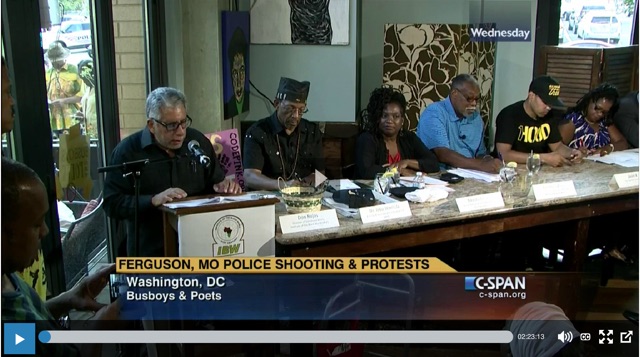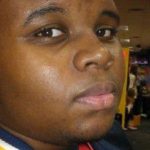 Tensions Rise in Ferguson After New Michael Brown Video Surfaces
A convenience store is disputing a new documentary's claim that previously unreleased surveillance video suggests Michael Brown didn't rob the store shortly before he was fatally shot by police in Ferguson, Missouri, in 2014.
---
Department of Justice report on the Ferguson, Mo. Police Department
…
---
Black Lives Matter Reading List
Formerly known as the Ferguson Reads List, this reading list is intended to provide some history and context to the recent protests. This is a community curated list of books that explore race, not only in St. Louis, but America as a whole. By no means a full comprehensive list, here are a few to get you started on the trail of understanding what's happening. For more information, please visit
…
---
The Faces of #BlackLivesMatter
…
---
We'll Need an Economic Program to Make #BlackLivesMatter. Here Are Three Ideas.
We are in the midst of a movement to upend white supremacy. Thousands of people across the country, acting in response to the unpunished killings of Trayvon Martin...
---

The Ongoing Impact of White Supremacy on People of Color
White supremacy has a dark legacy within the United States, dating back to this country's illegal founding.
---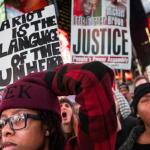 Time for #BlackLivesMatter to Turn Protest Into Policy
This year, 2015—the 50th anniversary of the Voting Rights Act and the 150th anniversary of emancipation and the end of the Civil War—is the time to turn nationwide #BlackLivesMatter protests into tangible public policy.
---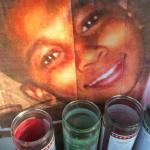 As Black Men Keep Getting Killed, We're Seeing the Limits of 'Respectability' as a Shield Against Violence
A few weeks ago, one of America's leading voices on black respectability, Lawrence Otis Graham, wrote in the Washington Post about the realization that respectability had failed to protect his son from the barbs of racial bias.
---
Ferguson highlights deep divisions between blacks and whites in America
After a grand jury decision not to indict a police officer in the shooting of an unarmed black teenager in Ferguson, Mo.
---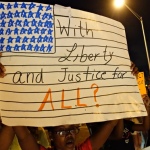 British Newspaper's view on America's broken justice system
The highly publicised killing of Michael Brown, a young black man, by a white police officer in Ferguson, Missouri, last August was a dreadful event that led to violent local protests and expressions of outrage across the US.
---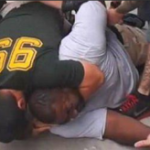 Dear White People: Here Are 5 Reasons Why You Can't Really Feel Black Pain
After a grand jury in Staten Island decided not to indict the NYPD cop who choked Eric Garner to death this week, thousands of people across the nation took to the streets in protest. Many of those angry people were white and I am willing to bet most were genuinely outraged. But when it comes to the issue of "feeling our pain," white people just can't go there with us.
---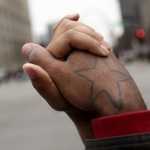 Dear white people: your discomfort is progress. Keep talking about Ferguson – and beyond
Jess Zimmerman: Hi, Rebecca! First of all, thanks for talking this out with me, and I hope I don't come off like a jackass. The internet exerts a powerful jackass ray, and lord knows so does talking about race, and we are essentially crossing the streams here. Anyway, after the Ferguson grand jury verdict came down, I tried to spend the night just RTing black folks on Twitter.
---
'I can't breathe': Why Eric Garner protests are gaining momentum
Suddenly, it feels like the 1960s again, with swirling movements for social justice finding inspiration and a powerful common denominator in the struggle for black equality.
---
No Such Thing as Racial Profiling
Coming just two weeks after the non-indictment of Officer Darren Wilson in the death of Michael Brown, the non-indictment of Officer Daniel Pantaleo in the death of Eric Garner has the feel of a grim serial filled with redundant plot lines—a production that few of us wish to watch but none of us can avoid, and that a great many are complicit in creating. This is not imaginary.
---
Forgiving Ferguson
I know Michael Brown lived in Ferguson. I know Michael Brown was shot in Ferguson. I know Michael Brown was killed in Ferguson. I recommend forgiving in Ferguson.
---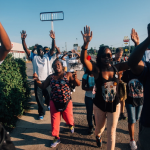 A Short History Of Killer Cops Not Indicted
The Ferguson grand jury's decision not to indict Ferguson police officer Darren Wilson for the killing of African-American teenager Michael Brown is heartless but unsurprising.
---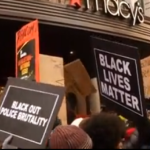 Did the Boycott Matter to Black Friday Retail Sales?
Getting in the black got a bit harder for some retailers this holiday season, thanks to everyone from the retailers themselves to nationwide protests related to Ferguson, Mo.
---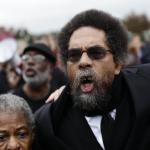 When It Comes to Ferguson, President Obama Could Take a Lesson From Cornel West
The fiery uprising in Ferguson, Mo., in response to the slaying of unarmed 18-year-old Michael Brown by former police Officer Darren Wilson has arguably...
---
What America's police departments don't want you to know
Michael Brown's death was part of a tragic and unacceptable pattern: Police officers in the United States shoot and kill civilians in shockingly high numbers.
---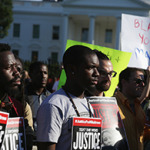 Ferguson Activists Meet With President Obama to Demand an End to Police Brutality Nationwide
It has been one week since a St. Louis County grand jury failed to indict Officer Darren Wilson for shooting Michal Brown, an unarmed teenager, six times in the head, chest and arms.
---
The Ferguson Movement Has Too Much to Do—Don't Let It Fizzle Out Like Occupy Wall Street
When we heard last week that Darren Wilson, the Ferguson, Mo., police officer who killed 18-year-old Michael Brown, wouldn't be indicted, there was a collective gasp of despair...
---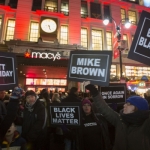 Black Friday Rage, From Ferguson to Walmart
Walmart reported another good Black Friday this year, drawing millions into a euphoric weekend of shopping.
---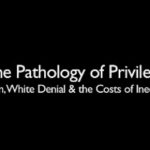 White Privilege, Racism, White Denial & The Cost of Inequality
…
---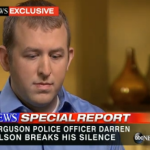 Darren Wilson Resigns With Alleged $1,000,000 'War Chest'
Darren Wilson, the unindicted Ferguson, Mo., police officer who shot and killed unarmed 18-year-old Michael Brown during a confrontation, has resigned, the Daily Mail reports.
---
Mike Brown's shooting and Jim Crow lynchings have too much in common. It's time for America to own up
Not terribly long ago in a country that many people misremember, if they knew it at all, a black person was killed in public every four days for often the most mundane of infractions...
---
In America, black children don't get to be children
Stacey Patton, a senior enterprise reporter at the Chronicle of Higher Education, is the author of the memoir "That Mean Old Yesterday."
---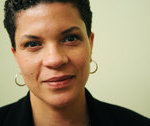 Telling My Son About Ferguson
COLUMBUS, Ohio — MY son wants an answer. He is 10 years old, and he wants me to tell him that he doesn't need to worry. He is a black boy, rather sheltered, and knows little of the world beyond our safe, quiet neighborhood. His eyes are wide and holding my gaze, silently begging me to say: No, sweetheart, you have no need to worry. Most officers are nothing like Officer Wilson. They would not shoot you — or anyone — while you're unarmed, running away or even toward them.
---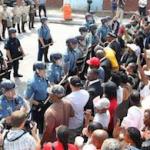 Our Silence Means More Violence: An Open Letter to Fellow White People
As White people who aren't seething with racism, we have the duty to show solidarity with our Black brothers and sisters in the aftermath of the Ferguson decision.
---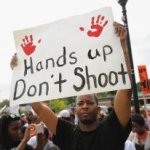 Darren Wilson's Testimony Reads Like Ramblings of a Paranoid White Supremacist
If you have not yet read Darren Wilson's testimony to the Ferguson grand jury which decided that he would suffer no ill consequences for his decision to kill Michael Brown, please do so.
---
The Darren Wilson Non-indictment: Resistance to Oppression is a Human Right!
Barack Obama, the obsequious errand boy for the financial and corporate plutocrats who own the U.S. government...
---
UN rights chief concerned over 'disproportionate' killings of African-Americans by US police
The decision by a Grand Jury in Missouri to absolve a police officer for the fatal shooting of an African-American teenager has spotlighted broader concerns...
---
Enough Is Enough
I have seen police brutality up close. Both in Haiti, where I was born during a ruthless dictatorship, and in New York, where I migrated to a working-class...
---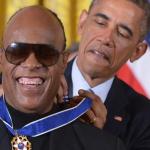 Stevie Wonder Speaks About Hope, Freedom and Ferguson
In the midst of his successful Songs in the Key of Life tour, Stevie Wonder, the legendary singer-songwriter who brought us such hits as "Isn't She Lovely?"
---
Invisibility and Violence in Brazil
Staggering statistics of violence in Brazil continue to make headlines in the country and abroad, but the invisibility of the victims and indifference toward them blunt the impact of the numbers.
---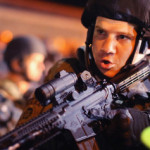 7 Ways To Demand Change If You're Feeling Hopeless And Helpless After Ferguson Decision
On Monday, a grand jury decided not to indict white Ferguson Police Officer Darren Wilson for killing black 18-year-old Michael Brown.
---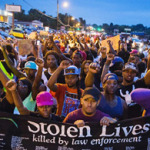 Darren Wilson Wasn't Indicted – The System Was
Police Officer Darren Wilson was not indicted on Monday, but society itself was.
---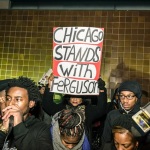 Being Black, the Real Indictment in Ferguson and the USA
2014.11.25.Anderson.2Chicago emergency call to action in solidarity with Ferguson and Marissa Alexander. (Photo: Sarah Jane Rhee)
---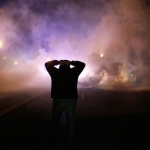 No Indictment for Darren Wilson, No Justice for Black Lives
It has now been announced that Officer Darren Wilson will not be indicted on criminal charges for the killing of 18-year-old Michael Brown.
---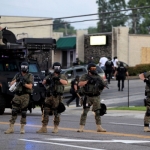 Why It's Impossible to Indict a Cop
How to police the police is a question as old as civilization, now given special urgency by a St. Louis County grand jury's return of a "no bill" of indictment for Ferguson, Missouri...
---
FAILURE OF JUSTICE Race Forward's Official Statement on the Grand Jury Decision
On August 9, 2014, a town in Missouri reminded the country and the world of the perils of being young and black. While tweeting and chanting "Black Lives Matter," we waited and hoped that...
---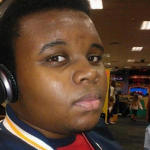 Tavis Smiley on Ferguson Grand Jury Decision: 'Black Life Matters'
I have heard that phrase uttered countless times since the tragic shooting death of Michael Brown in Ferguson, Missouri, on a hot summer day this past August.
---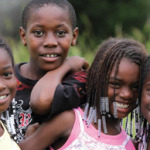 How Ferguson Impacts Your Employees With Black Children
As we hold our breath waiting for the grand-jury decision on whether Officer Darren Wilson was justified in killing Michael Brown, an unarmed...
---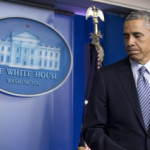 President Obama Should Follow Bush Sr.'s Example and Green Light a Wilson Prosecution
On March 22, 1991, a visibly shaken and angered President George H.W. Bush...
---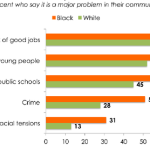 Self-Segregation: Why It's So Hard for Whites to Understand Ferguson
The shooting of unarmed black teenager Michael Brown by a white police officer in Ferguson, Missouri
---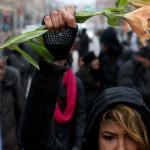 The Civil Lawsuit That Could 'Indict' Darren Wilson and Ferguson Police
Monday the public learned that a Missouri grand jury found that it did not have sufficient evidence to indict Michael Brown's shooter, Police Officer Darren Wilson.
---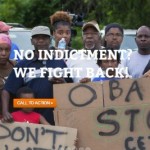 Campaign Against Police Brutality Grows With Grand Jury Decision
Tonight, St. Louis County District Attorney Robert McCulloch announced the decision of the grand jury in the killing of Michael Brown...
---
Statement from the National Collaborative for Health Equity on the Grand Jury Decision Regarding the Death of Michael Brown
The National Collaborative for Health Equity joins many other racial justice organizations around the nation in decrying the failure of the Grand Jury
---
These Ferguson Protesters Have Become Some Of The Movement's Most Prominent Voices
FERGUSON, Mo. -- In the beginning, they came to the protests just like everyone else. Alexis Templeton and Johnetta Elzie put their college studies on the back burner so they could join the marchers...
---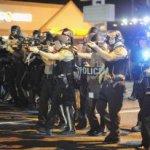 Ferguson Organizer: 'Police Are Preparing for War'
So it begins. Missouri Governor Jay Nixon declared a state of emergency on Monday.
---
10 Ways Police in Ferguson May Be About to Break the Law
When the Michael Brown verdict is announced, people can expect the police to take at least ten different illegal actions to prevent people from exercising their constitutional rights.
---
Connect With IBW
Subscribe/Sign-Up
Symposium
Martin Luther King/Malcolm X Community Revitalization Initiative
Pan African Unity Dialogue
Research Consortium
Haiti Support Project