Happy Birthday
Martin Luther King Jr.
His last speech "I've Been to the Mountaintop" was delivered April 1968 in Memphis, Tennessee.
Hypocrisy Taints Republican Reaction to Bigotry
Vantage Point by Dr. Ron Daniels
Protecting the White Code: Police Unions silence is deafening on the assault on the Capitol building
By Damon K. Jones
Georgia, Trump's Insurrectionists, and Lost Causes
By Jelani Cobb
The Whole Story in a Single Photo
By Clint Smith
Trumpism Will Live On After Trump Leaves White House
By Henry A. Giroux
'Vintage white rage': Why the riots were about the perceived loss of white power
By Char Adams
Haiti: Cri De Coeur
A documentary on Haiti narrated by acclaimed journalist/historian Herb Boyd
How Biden Can Support Black America
By Barbara Ransby
2020 was the year America embraced BLM as a movement, not just a moment
By Erika D. Smith
The American Empire Is Falling Apart
By Tom Engelhardt
More US churches are committing to racism-linked reparations
By David Crary
Why We Can't Wait: The urgent need to support Reparations and HR-40 in this moment
By Marc Morial
IBW21 Black Family Summit
Community Cares Listening Line
Free mental and emotional support first responders and essential workers
1-877-719-1117
More Info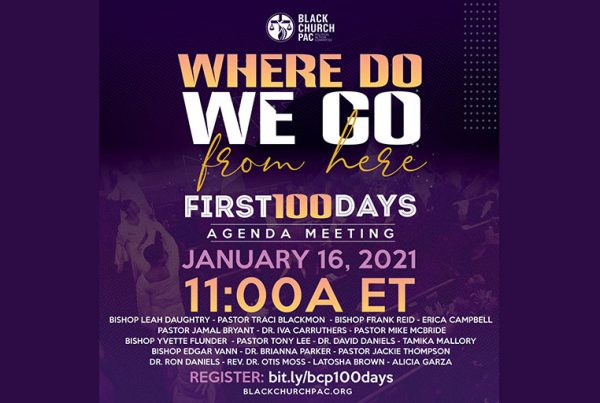 The elections are done and the candidates are now in place. Where do we go from here? Join the Black Church Clergy as we come together for our first 100 day agenda meeting this Saturday, January 16th at 11:00 AM EST.
In this "Soap Box" segment of the January 11, 2021 episode of Vantage Point, host Dr. Ron Daniels aka "The Professor" sounds off about Trumpism and the White Nationalist Assault on Democracy. Later in the show Dr. Ron Daniels is joined by an eyewitness to the insurrection, Congressman Gregory Meeks. Also Read Hypocrisy Taints Republican Reaction to Bigotry Vantage Point article by Dr. Ron Daniels (Originally Published August 2017) —…
Vantage Point January 11, 2021 — On this edition of Vantage Point, host Dr. Ron Daniels aka The Professor talks with special guest Congressman Gregory Meeks. Topic Trumpism and the White Nationalist Assault on Democracy With An Eyewitness to the Insurrection Special Guest Congressman Gregory Meeks, (D), Chairman, House Foreign Relations Committee, Jamaica NY Plus "The Professor" Dr. Ron Daniels on the Soap Box (Video Below) Trumpism and the White…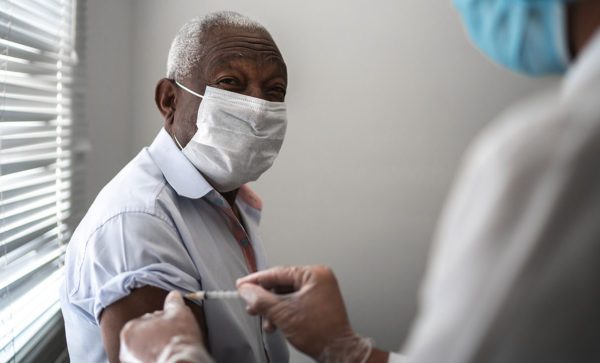 By Stacy M. Brown — Former President Barack Obama has vowed to take the new COVID-19 vaccination on live television. Dr. Ebony Hilton, a physician in the critical care and anesthesiology department at the University of Virginia Health, is also publicly taking the vaccine and documenting how she's coping on YouTube. On Day 1 of Pfizer's COVID-19 vaccine, Queens, New York, critical care nurse Sandra Lindsay received the first dose of…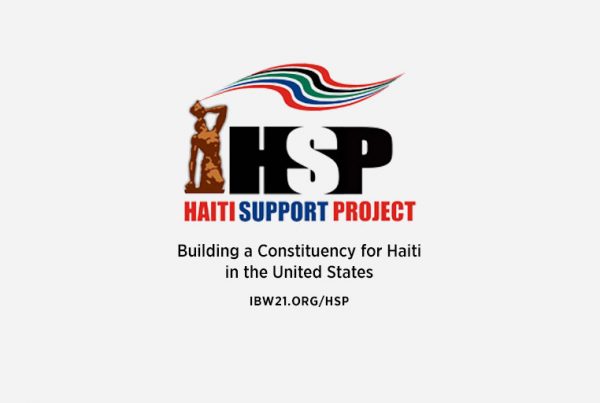 Thank you to everyone who joined us! Stay tuned for information on the rebroadcasting of this event. What: A Virtual Celebration Reflecting on the 25th Anniversary of the Haiti Support Project When: Wednesday, December 30th, 1:00 PM – 2:30 PM EST Where: Zoom (see info below) Who: INVITED RESPONDERS (U.S.) Paul Pumphrey Joe Beasley Don Rojas Peggy Robinson Myrtha Wroy Rev Gena Thornton Herb Boyd Richard Muhammad INVITED RESPONDERS (HAITI)…
Happy Holidays. Please take a few minutes to listen to Dr. Ron Daniels, President of the Institute of the Black World 21st Century (IBW), talk about the many inter-related dimensions of IBW's important work and why you should consider supporting the continuation and expansion of that work with a tax-deductible donation that you can afford.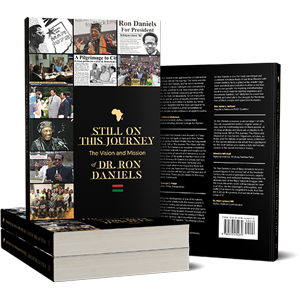 Still on This Journey: The Vision and Mission of Dr. Ron Daniels
By Dr. Ron Daniels — $30.00
Purchase your copy today! A percentage of the proceeds will go to support the work of the Institute of the Institute of Black World 21st Century.