Why do white supremacists want to kill Black people?
By Derecka Purnell
Buffalo gunman's racism directly tied to mainstreaming of white nationalism, say critics
By Jon Queally
The History of Black Studies
By Abdul Alkalimat
Activist group looks to advance local reparations efforts
By Aaron Allen, The Seattle Medium
At least 75 killed in recent Haiti gang battles
'In Haiti, 500,000 children have lost access to education due to gang-related violence'
The Legacy of Slavery at Harvard
By The Crimson Editorial Board
Racial justice coalition demands that Biden order study of reparations
By DeNeen L. Brown
Karine Jean-Pierre selected as first Black woman White House press secretary
By Stacy M. Brown
Expanding the Global Reparations Movement
By Earl Bousquet
Restorative Housing Program Participants Select Benefits
Evanston, IL
In the Caribbean, severe food insecurity has increased by 72% in the past two years
By Daphne Ewing-Chow
President Biden releases $5.8 trillion budget proposal
By Stacy M. Brown
US Vice President Harris reaffirms America's commitment to the Caribbean
Royals, republicanism and reparations: Wessexes feel the heat in Caribbean
By Shanti Das
Expanding the Global Reparations Movement
Streamed live Friday, April 22, 2022 — NAARC and the CARICOM Reparations Commission Virtual Public Dialogue
Reparations Leaders from the USA and the Caribbean to hold Virtual Dialogue
US Policy Towards Western Sahara – Africa's Last Remaining Colony
Streamed live Wednesday, April 13, 2022
National Urban League finds State of Black America is grim
By Michael Warren
Amazon union's Chris Smalls is part of the legacy of Black labor organizing
By Anna Gifty Opoku-Agyeman and Katie Camacho Orona
Noam Chomsky x Bill Fletcher: A Left Response to The Russian Invasion of Ukraine
Streamed live Thursday, April 7, 2022
Water scarcity in Africa to reach dangerously high levels by 2025
By Joyce Chimbi
Virtual/National Town Hall Meeting: Gentrification
Streamed live April 4, 2022
Who should receive reparations and in what forms?
Statement by NAARC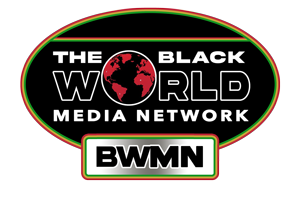 Black World Media Network (BWMN)
Listen to 24×7 music and news from around the Black world
Visit Website
IBW21 Black Family Summit
Community Cares Listening Line
Free mental and emotional support for first responders and essential workers
1-877-719-1117
More Info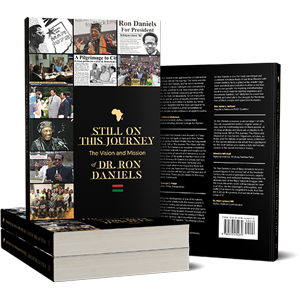 Still on This Journey: The Vision and Mission of Dr. Ron Daniels
By Dr. Ron Daniels — $30.00
Purchase your copy today! A percentage of the proceeds will go to support the work of the Institute of the Institute of Black World 21st Century.