The U.S.'s global standing plummets, while Americans yearn for a restoration
By Ishaan Tharoor
White Workers Are Getting Hired Back Twice As Fast As Black Workers
By Emily Peck
Mourning in Place
By Edwidge Danticat
The Top 1% of Americans Have Taken $50 Trillion From the Bottom 90% — And That's Made the U.S. Less Secure
The Theft of Black Labor and Extraction of Black Wealth
Streamed September 7, 2020 — A National African American Reparations Commission Black Labor Day Forum
Black Labor & White Wealth
Streamed September 6, 2020 — A FFRN! Labor Day Weekend Conversation on Reparations with NAARC
The Great NBA Awakening
NBA players realized the power of protest with last week's strike. We've reached a new point in player activism.
How Textbooks Taught White Supremacy
The Harvard Gazette interviews historian Donald Yacovone
How Systemic Racism Adapts and Evolves
By Tom Hall
US: Congress Should Pass Reparations Bill
'Why We Can't Wait' Campaign Builds on Unprecedented Support for HR 40 to Address Racial Injustice.
The U.S. Is Borrowing Its Way to Fascism
By Richard D. Wolff
'Why We Can't Wait' Danny Glover's Statement in Support of HR-40
Watch Marcus Mosiah Garvey, A Virtual Forum
Commemoration of the 100th Anniversary of Marcus Garvey's Convention of the Negro Peoples of the World.
IBW21 Black Family Summit
Community Cares Listening Line
Free mental and emotional support first responders and essential workers
1-877-719-1117
More Info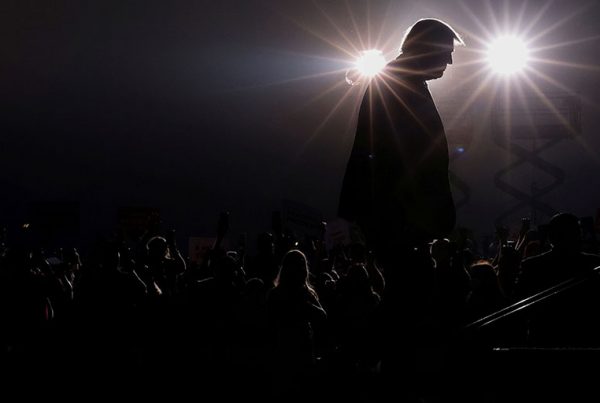 Two new polls show a decline in the country's global reputation and deep American support for a return to robust diplomacy. By Ishaan Tharoor, The Washington Post — Under President Trump, global opinion of the United States keeps falling. That's the conclusion of a new survey by the Pew Research Center, which polled attitudes in 13 wealthy democracies, including numerous staunch American allies. It found a significant decline in America's reputation, thanks…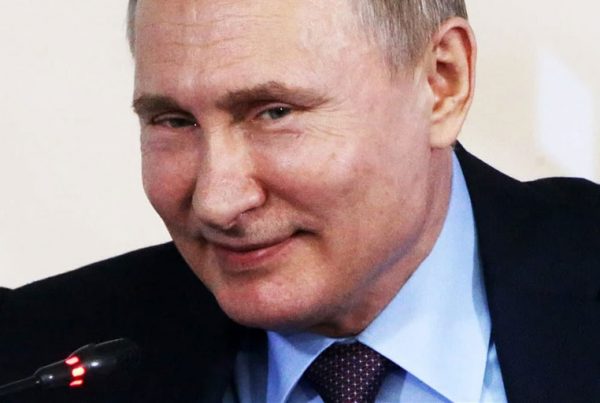 "It is better to remain neutral, but if we had to choose, then Trump is certainly ours." By Julia Davis, The Daily Beast — There is no shortage of local topics that interest the Kremlin—from the poisoning of an inconvenient dissident, to the events in neighboring Belarus and the ongoing battle against the coronavirus. In the thick of it all, America remains front and center of the Russian state media's steely focus. In Putin's…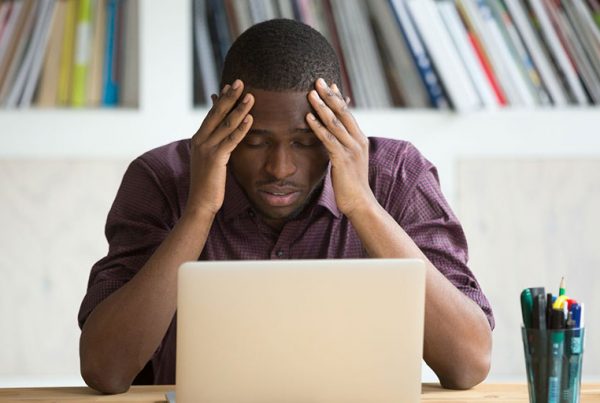 Nearly all the improvement in the unemployment rate over the past few months has been for white workers. By Emily Peck, HuffPost — At first glance, the unemployment rate seems a lot less terrible than it did a few months ago. In April, at the start of the COVID-19 shutdown, the jobless rate was a record-high 14.7%. This month, the Labor Department announced that the unemployment rate had dropped to 8.4%. But…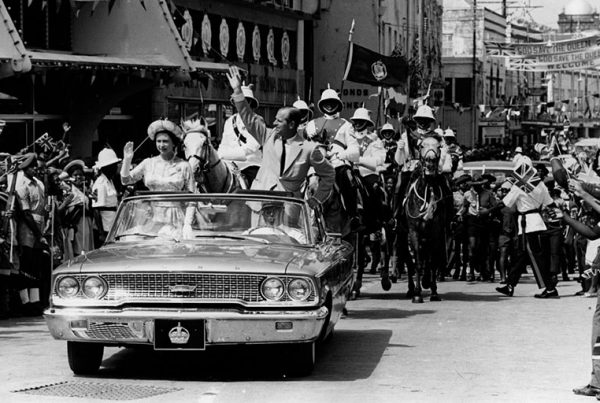 Barbados has announced its intention to remove the Queen as its head of state and become a republic by November 2021. A speech written by its prime minister, Mia Mottley, quoted a warning by the Caribbean island nation's first premier, Errol Barrow, against "loitering on colonial premises". Reading the speech, governor-general Dame Sandra Mason said: "The time has come to fully leave our colonial past behind. Barbadians want a Barbadian…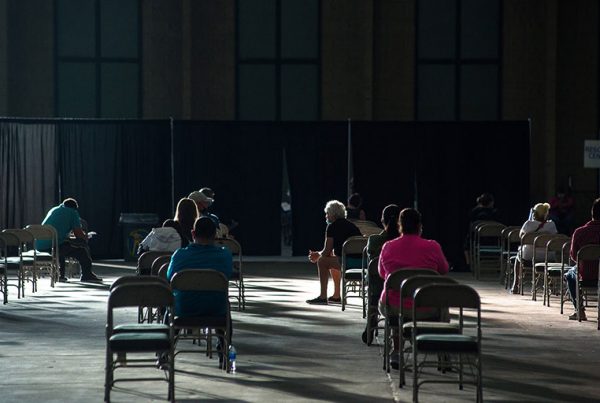 A new report shows that a $50 trillion redistribution of income to benefit the richest has made America less healthy, resilient, and secure. By Nick Hanauer and David M. Rolf, TIME — Like many of the virus's hardest hit victims, the United States went into the COVID-19 pandemic wracked by preexisting conditions. A fraying public health infrastructure, inadequate medical supplies, an employer-based health insurance system perversely unsuited to the moment—these…
Vantage Point September 14, 2020 — On this special edition of Vantage Point, host Dr. Ron Daniels aka The Professor talks with guests Ronald Graham and Marilyn Vann. Topic Black Native American Freedmen Demand Justice Guests Ronald Graham, President, Muscogee Creek Freedmen Band, Oklahoma City, OK Marilyn Vann, President, Descendants of Freedmen of the Five Civilized Tribes, Oklahoma City, OK Ways to listen Live (Radio) — Mondays 3-4PM on WBAI,…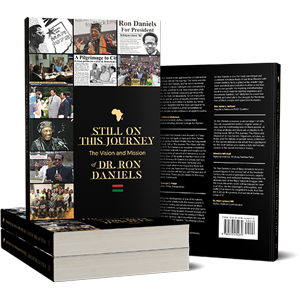 Still on This Journey: The Vision and Mission of Dr. Ron Daniels
By Dr. Ron Daniels — $30.00
Purchase your copy today! A percentage of the proceeds will go to support the work of the Institute of the Institute of Black World 21st Century.