The Chattahoochee Brick Company: The Report back from the Sacred Site Ceremony
May 15th, 2021,1 PM ET — Join the Chattahoochee Brick Company as they report back from the sacred site ceremony
GNRC Lecture: Malcolm, Maurice and the Movement for Reparations in Grenada
May 19, 2021, 7 PM ET — Grenada National Reparations Commission lecture featuring guest lecturer Dr. Ron Daniels
Black American Trauma
By David Love
Panel Gives Biden "Passing" Grades – IBW National Forum Assesses Biden's First 100 Days
Let's be real: it's bigger than temporary solidarity
By Aminat Ibn Yusif
LA County supervisors vote to return Bruce's Beach to descendants
By Sytonia Reid
My Child Is Incarcerated. One Second in This Unjust System Is Too Much.
By Esther Hernández
Evanston, Ill., leads the country with first reparations program for Black residents
By Mark Guarino
NAARC releases open letter to Biden urging support for Reparations and HR-40
Read the open letter and take these action steps!
Promoting a "Revolution of Values", Black Voters Expect Biden to Be Bold
By Dr. Ron Daniels
IBW21 Black Family Summit
Community Cares Listening Line
Free mental and emotional support first responders and essential workers
1-877-719-1117
More Info
Wednesday, May 19, 2021, 7-9 p.m. ET, join the Grenada National Reparations Commission (GNRC) via Zoom for its first virtual lecture "Malcolm, Maurice and the Movement for Reparations in Grenada" featuring guest lecturer Dr. Ron Daniels, President, Institute of the Black World 21st Century. Theme: Malcolm, Maurice and the Movement for Reparations in Grenada Amplifying the role of our revolutionary sons in framing and shaping radical and revolutionary responses to…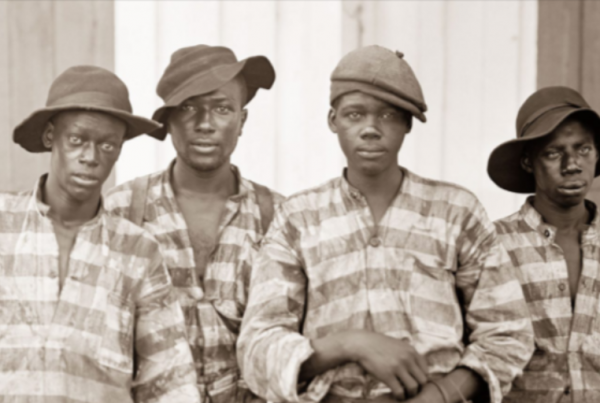 In April of 2021, a broad-based coalition of community and interfaith, ecumenical faith leaders gathered at the Chattahoochee Brick Company to claim and declare the grounds a Sacred site to memorialize African Americans who died there working as forced labor. On May 15th, 2021, at 1 PM EST., Join the Chattahoochee Brick Company as they discuss/share/report back from the sacred site ceremony. The event will be held virtually, please  REGISTER…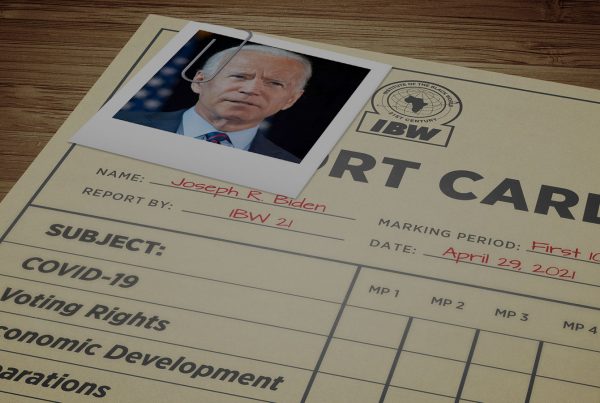 On the eve of President Biden's first 100 days in office the Institute of the Black World 21st Century (IBW) convened a National Virtual Forum to evaluate the progress of his administration so far in addressing issues of vital concern to Black voters. IBW assembled a stellar Panel of prominent African American political analysts, commentators and civil rights/human rights advocates from around the country to conduct the assessment which included:…
May 3, 2021 — On this edition of Vantage Point, host Dr. Ron Daniels aka The Professor talks with guests, Lakeesha Eure and Pastor Michael McBride. Topic Special State of Newark Report Gun Violence As A Public Health Crisis Guests Lakeesha Eure Director, Office of Violence Prevention, Newark, NJ Pastor Michael McBride Director, Urban Strategies and LIVE FREE Campaign. Faith In Action, Berkeley, CA Ways to listen Live (Radio) —…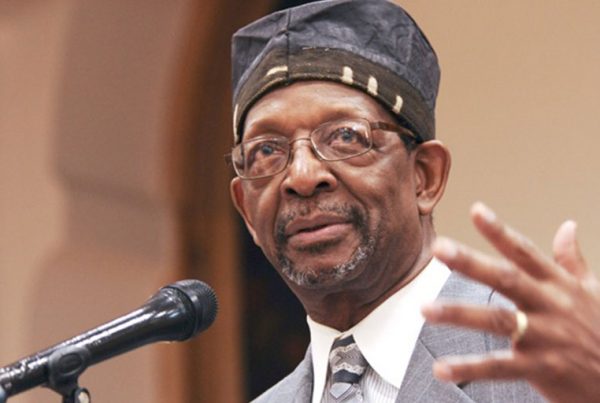 Don Rojas, Director of Communications for the Institute of the Black World 21st Century (IBW), announced today that Dr. Ron Daniels will join Fatiyn Muhammad and Jennifer Jones Austin, Esq., as a Guest Host of Open Line, the popular, highly informative and influential talk show that airs Sundays, 8:00 AM – 9:00 AM on WBLS, 107.5 FM in New York. Dr. Daniels, whose radio handle is "The Professor," will be a Guest Host the first Sunday of…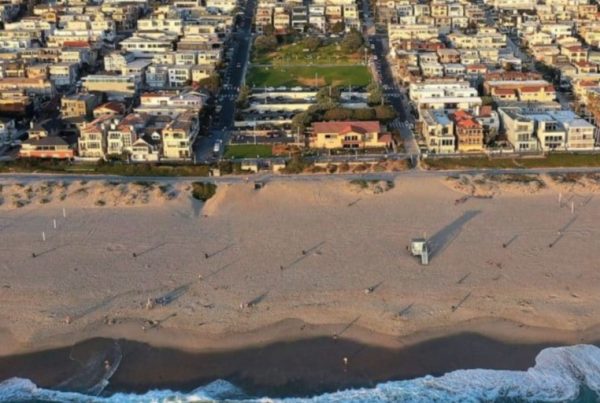 "This was an injustice inflicted upon not just Willa and Charles Bruce -- but generations of their descendants," Los Angeles County Supervisor Janice Hahn said. By Sytonia Reid — On Tuesday, members of the Los Angeles Board of Supervisors voted to return the land that is home to the historically Black Bruce's Beach back to the descendants of its owners. The decision follows a long campaign led by Bruce's descendants…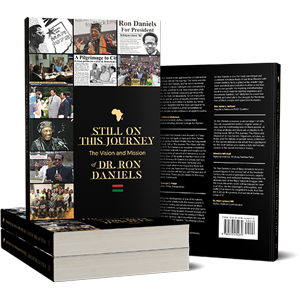 Still on This Journey: The Vision and Mission of Dr. Ron Daniels
By Dr. Ron Daniels — $30.00
Purchase your copy today! A percentage of the proceeds will go to support the work of the Institute of the Institute of Black World 21st Century.