House Judiciary Committee to Hold First-ever Vote on HR40
The House Judiciary Committee is set to hold its first-ever vote on H.R. 40. Wednesday, April 14, 2021
Report Card on President Biden: The First 100 Days
Streaming live Thursday, April 29th 7PM EST
Let's be real: it's bigger than temporary solidarity
By Aminat Ibn Yusif
The effects of Black Lives Matter protests
By Jerusalem Demsas
Mayor Ras J. Baraka, 2021 WaterNow Alliance's Impact Award recipient
2nd Anniversay of The National Emergency Summit on Gentrification
The Infamous Chattahoochee Brick Company Sacred Site Ceremony
Press Release
Our Diversity Is Truly America's Strength, but Hateful Violence Is America's Weakness
By Jesse Jackson
White Terrorism: From Post-Civil-War Lynchings to the Present
By Walter G. Moss
The filibuster's racist history, explained
By Zack Beauchamp
How a Shared Goal to Dismantle White Supremacy Is Fueling Black-Asian Solidarity
By Kat Moon
Evanston, Ill., leads the country with first reparations program for Black residents
By Mark Guarino
Is the ground shifting on slavery reparations for African Americans?
By Bertram Niles
NAARC releases open letter to Biden urging support for Reparations and HR-40
Read the open letter and take these action steps!
Promoting a "Revolution of Values", Black Voters Expect Biden to Be Bold
By Dr. Ron Daniels
IBW21 Black Family Summit
Community Cares Listening Line
Free mental and emotional support first responders and essential workers
1-877-719-1117
More Info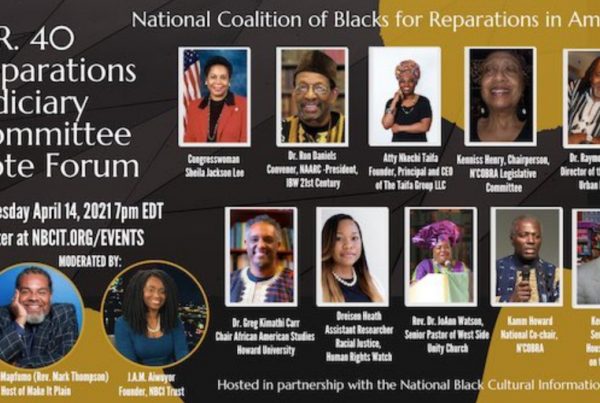 H.R. 40 Reparations Judiciary Committee Vote Forum On April 14th, the next historic day in this multi-century struggle of repair for our people will take place. On that date, the House Judiciary Committee will vote to send H.R. 40 to the floor of the House of Representatives. Leaders crafting the national strategy to pass H.R. 40 will meet to discuss the historic Judiciary Committee vote, what it means, and next…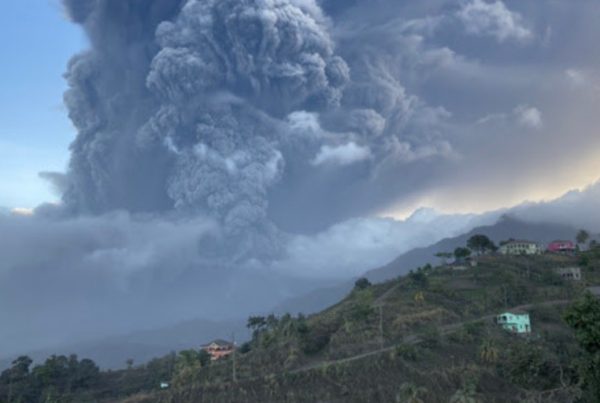 By Nelson A. King — Vincentians in the United States Diaspora are calling for "all hands on deck" to rush urgent relief aid to St. Vincent and the Grenadines in the wake of the ongoing, massive La Soufrière volcano eruptions. "This is a day we all hoped would never have come," declared Vincentian Vaughan P. A. Toney, chief executive officer and president of the Friends of Crown Heights Educational Centers,…
Stay tuned in. The HR40 is coming up soon for a vote. The House Judiciary Committee is marking up several different bills today. The House Judiciary Committee is set to hold its first-ever vote on H.R. 40, the Commission to Study and Develop Reparation Proposals for African Americans Act. We expect the bill to pass favorably out of committee. The livestream will be available on this page Wednesday, April 14,…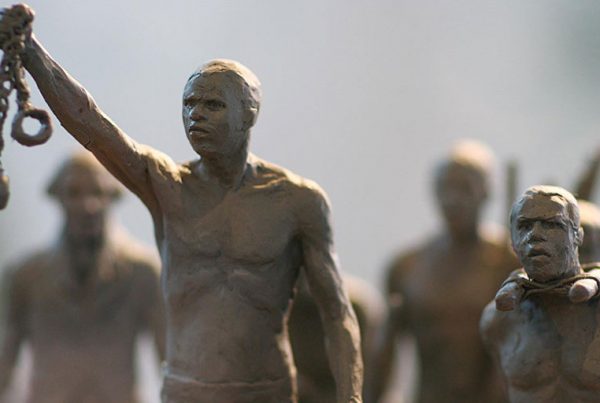 (Washington, DC) – The US Congress will take a historic step on April 14, 2021 when a congressional committee is to vote on a slavery reparations bill, Human Rights Watch said today. The House Judiciary Committee announced on April 9 its upcoming vote on H.R. 40, the Commission to Study and Develop Reparation Proposals for African-Americans Act. H.R. 40 would establish a federal commission to study the legacy of slavery in the United States and…
April 29, 2021, 7PM EST — On the eve of President Biden's first 100 days a Panel of Black America's leading Scholars, Analysts and Activists will Grade what his performance has been so far. HOSTED BY: Mayor Ras J. Baraka Newark, New Jersey MODERATORS: Nkechi Taifa, Esq. Author of Black Power, Black Lawyer Rev. Mark Thompson Host, Make It Plain CONVENED BY: Dr. Ron Daniels President, Institute of the Black…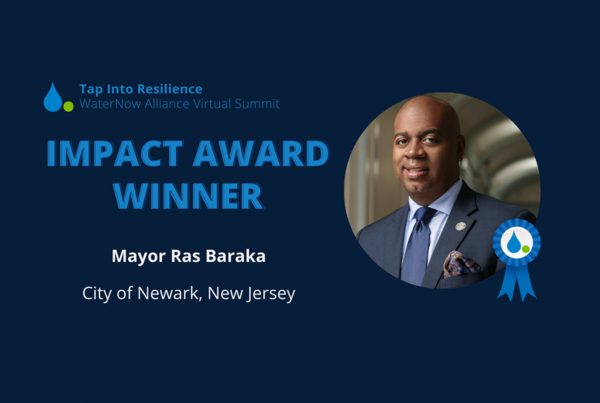 The Impact Award is designed to honor local leaders who have shown exemplary initiative in advancing sustainable and equitable water strategies with meaningful impact at the community or regional level. The WaterNow Alliance is a forum for local water leaders who want to champion sustainable, affordable and climate resilient water strategies. WaterNow is a catalyst for change, and an architect for solutions. They identify and overcome barriers and provide tools…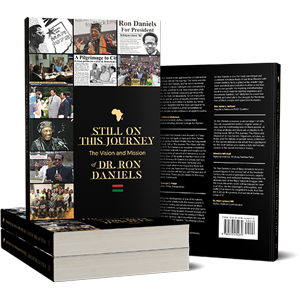 Still on This Journey: The Vision and Mission of Dr. Ron Daniels
By Dr. Ron Daniels — $30.00
Purchase your copy today! A percentage of the proceeds will go to support the work of the Institute of the Institute of Black World 21st Century.