An open letter to the Green Party about 2020 election strategy
The injustice of this moment is not an 'aberration'
From mass incarceration to mass deportation, our nation remains in deep denial.
Corruption in campaign finance is a racial justice issue
The forgotten socialist history of Martin Luther King Jr.
Michael Bloomberg proposes multi-billion-dollar initiative to provide economic justice for black Americans
Doris Miller to become first black sailor to have a Navy aircraft carrier named in his honor
Black Americans are deeply pessimistic about the country under Trump
Learning From King's Last Campaign
Liberating the precolonial history of Africa
SVG begins 'historic journey' on UN Security Council
Haiti faces difficult questions ten years after a devastating earthquake
National Emergency Summit on Gentrification — Synopsis of the Proceedings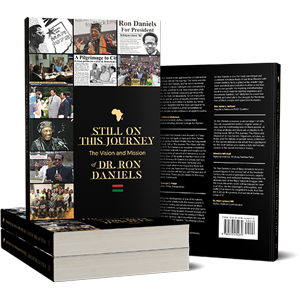 Still on This Journey: The Vision and Mission of Dr. Ron Daniels
By Dr. Ron Daniels — $30.00
Purchase your copy today! A percentage of the proceeds will go to support the work of the Institute of the Institute of Black World 21st Century.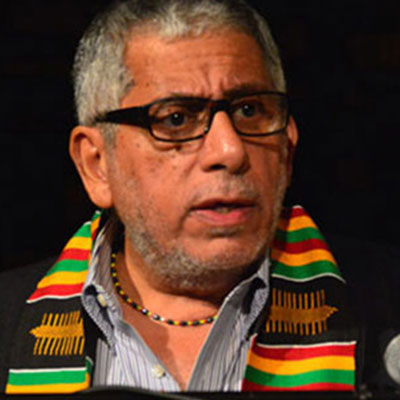 Benefit Tribute for Don Rojas
On May 11, 2019 a special gathering was held to pay tribute to Don Rojas, one of the great progressives and freedom fighters of our time and to provide financial support for him and family during his courageous fight against bone cancer. For more info and video visit tribute page. To make a donation to the Don Rojas Medial Fund, visit the GoFundMe page.