Why We Can't Wait: The Urgent Need to Support Reparations and HR-40 in this Moment
Statement by Marc Morial, President/CEO, National Urban League
Biden-Harris Administration Tasked with Dismantling America's History of Hate
By: Stacy M. Brown, NNPA Newswire Senior National Correspondent
Racial Tensions in the U.S. Are Helping to Fuel a Rise in Black Gun Ownership
By: Melissa Chan
Addressing disparities of human development
By: Dr. Ahmed Reid
Uganda's Reggae Star Politician Bobi Wine Wants a Revolution
By: Aryn Baker/Kampala
Thanksgiving is time for reparations
By Winona LaDuke
SOBWC V Post-Election Town Hall Meeting
Streamed November 5, 2020 — National town hall meeting assessing the impact of the 2020 presidential election on Black America and the Pan African World
Black voters drove Joe Biden's victory – and have offered this country a reboot
By Cliff Albright
Uncovering the truth about the 1898 massacre of black voters in Wilmington, NC
By David W. Blight
Why the Election Wasn't a Biden Landslide
By Annie Lowery — Despite a pandemic and an abysmal recession, five economic factors spared the incumbent from a more lopsided loss.
Centrist House Democrats lash out at liberal colleagues
By Rachael Bade and Erica Werner
Yes, Black Americans are entitled to reparations. We've earned them.
By Michelle Singletary
Working on a National Plan for Reparations
NowThis releases a powerful video on HR-40 featuring interviews with Cong. Sheila Jackson Lee and Dr. Ron Daniels
Original Sins & Reparations
A discussion about reparations for Black Americans as an important part of rebuilding democracy in the U.S.
"Rocks Just Laying Around"
Rev. Jesse Jackson on the Value of the Black Vote
The Faith Community Declares Reparations and HR-40 in an Overdue Season
IBW21 Black Family Summit
Community Cares Listening Line
Free mental and emotional support first responders and essential workers
1-877-719-1117
More Info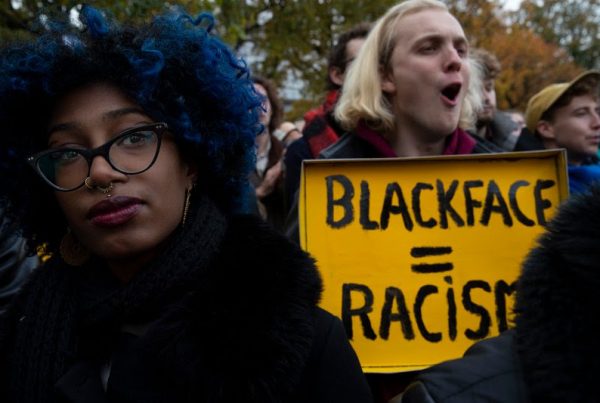 By: Charlotte McDonald-Gibson / Amsterdam — When it comes to places in the world to raise happy and fulfilled children, one country constantly tops the rankings. Almost every year, a new book, article, or report touts The Netherlands as a child-rearing utopia, with the U.N. in September rating the country the best in the industrialized world for kids' well-being. But it is also a place where one of the pure joys of childhood—Christmas—is tainted…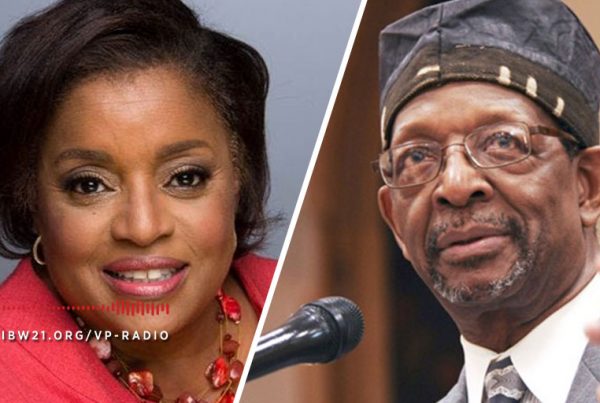 Vantage Point November 30, 2020 — On this edition of Vantage Point, host Dr. Ron Daniels aka The Professor talks with special guest Janice Mathis, Esq. Topic: Phenomenal Black Woman. Guest: Janice Mathis, Esq. Executive Director, National Council of Negro Women, Washington, DC. Ways to listen Live (Radio) — Mondays 3-4PM on WBAI, 99.5FM, Pacifica…
Vantage Point Monday, November 23, 2020 — Vantage Point with host Dr. Ron Daniels aka The Professor. Topics Tribute to Kabili Tayari Reflections on the National Black Independent Political Party Commentator Dr. Ron Daniels Plus "The Professor" Dr. Ron Daniels on the Soap Box Ways to listen Live (Radio) — Mondays 3-4PM on WBAI, 99.5FM, Pacifica Network, New York Livestream (Online) — Click Here Mondays 3PM-4PM or visit WBAI.org… By the United African Congress — We are deeply disturbed by the escalation of violence following the declaration of war on the regional state of Tigray by PM Abiy Ahmed of Ethiopia on November 4, 2020. We are New York-based Pan African advocacy and humanitarian organizations representing the interest of Africa and Africans in the Diaspora in the U.S. and worldwide. This conflict has the potential of spiraling uncontrollably into…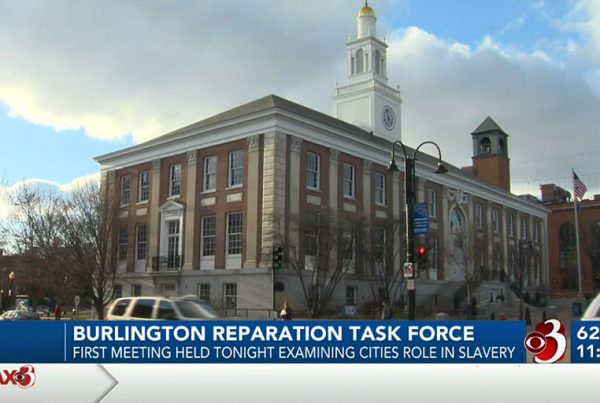 BURLINGTON, Vt. - Burlington's Reparations Task Force held its first meeting on Wednesday night. The task force was created this summer by the City Council to study how Vermont benefited from slavery and make apologies and amends as necessary. While Vermont was not a slave state and was the first to abolish slavery back in 1777, those seeking reparations say nonslave states benefited from slavery. The task force includes city…
Vantage Point November 9, 2020 — On this special edition of Vantage Point, host Dr. Ron Daniels aka The Professor talks with guests Earl Ofari Hutchinson (Editor/Producer, The Hutchinson Report) and Bill Fletcher (Author, Political Commentator, Labor and Social Justice Activist). Topic: Post-Election Assessment: Challenges and Opportunities for Progressives.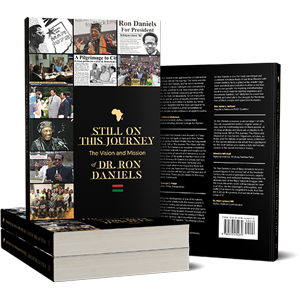 Still on This Journey: The Vision and Mission of Dr. Ron Daniels
By Dr. Ron Daniels — $30.00
Purchase your copy today! A percentage of the proceeds will go to support the work of the Institute of the Institute of Black World 21st Century.