Black Family Summit: Statement of Intent
Print This Page
---
---
---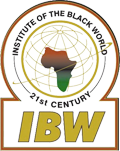 Institute of the Black World, 31-35 95th Street, East Elmhurst, NY 11369
www.ibw21.org  |  Email: info@ibw21.org  |  888.774.2921
IBW/BFS Taskforce on Preserving and Strengthening Families in Haiti
DECLARATION OF INTENT
African American adoption agencies have a collective interest in being a resource for the children who are homeless and/or without custodial care in Haiti. We are concerned both about their vulnerability and the associated dangers and also about the negative repercussions of well intended, yet misguided efforts to provide alternatives for the children of Haiti who are in need of care.  We also wish to express support for Haitian policies, consistent with Haitian culture and tradition, which would ensure Haitian children´s optimal development and healing in mind, body and spirit; considering the trauma experienced by the devastating earthquake over and above the day to day suffering we know has existed in Haiti.
Furthermore, as overarching principles guiding the care and support of children in need of care we advance the following points:
We strongly urge that every effort is made to connect and/or reunite Haitian children with their parents and/or extended family members as soon as possible and feasible.  And, furthermore, that needed resources and support to strengthen and preserve the family system (unit) is made available.
When adoption is the appropriate option for Haitian children, efforts should be made for adoption to occur with families in their own country.  We advocate that every reasonable effort is explored to recruit and support the desire of Haitian families to adopt Haitian children.
To support these principles, we commit to the following:
We intend to advocate that Haitian children displaced by the earthquake are protected and nurtured by reputable Haitian service systems while every measure is taken to reunite them with immediate and extended family and kin in order to maintain Haitian children within their original cultural context.
We intend to reach out to Haitian orphanages and communities to determine their perspective of the children´s needs, to work in partnership to advocate for those needs and to work to develop the needed resources.
For children who require temporary placements while viable permanent plans are made for their care, we intend to recruit respite families from Haitian, Caribbean and African American communities in the US, and work in partnership with them to become prepared to meet the temporary needs of displaced Haitian children for whom Haitian officials determine need to be airlifted from Haiti on a temporary basis.
For children whom appropriate Haitian officials have determined require permanent families who have no biological relationship to the children, we intend to work in partnership with identified Haitian orphanages to better identify and assist in developing appropriate criteria in family selection and develop culturally congruent education and training for those wishing to care for Haitian children in order to minimize additional trauma and maximize adaptive outcomes consistent with Haitian culture and values.
The following organizations have endorsed and agreed to participate in the above Declaration of Intent (list in formation):
Black Administrators in Child Welfare – Washington, DC
National Association of Black Social Workers, Inc. – Washington, D.C.
National Association of Black Psychologists – Washington, DC
National Association of Black Sociologists – Washington, DC
Black Psychiatrists of America – Houston, TX
All Healers Mental Health Alliance – New York, NY
National Association of Blacks in Criminal Justice – Atlanta, GA
International Association of Black Professional Firefighters – White Plains, NY
Black Farmers and Agriculturalists Association – Tillery, NC
The Center for Nu Leadership Policy on Urban Solutions – Brooklyn, NY
National Black United Front – Houston, TX
Samuel DeWitt Proctor Conference, Inc.- Chicago, IL
Black Family Development Center -Detroit, MI
Sankofa Safe Children Center- Chicago, IL
Haitian American Early Childhood Alliance – Boston, MA
National Conference of Black Lawyers – Washington, DC Chapter
National Organization for the Advancement of Haitians – Silver Spring, MD
Nation of Islam – Chicago, IL
National Center for Health Behavioral Change – Baltimore, MD
Women of Color United – Baltimore, MD
National Association of Black Social Workers, Washington, DC Chapter
National Action Network – New York, NY
The Institute for Advanced Study of Black Family Life and Culture-Oakland, CA
National Voting Rights Museum-Selma, AL
National Coalition of Blacks for Reparations in America-Washington, DC
The following Black adoption agencies have agreed to be in partnership with the Declaration of Intent:
Marquita Stephens, Executive Director
African American Adoption Agency
1700 Highway 36 West Suite 450
Roseville , MN 55113
Ruth Amerson, CEO
Another Choice for Black Children, Inc.
2340 Beatties Ford Road
Charlotte, NC 28216
Zena Oglesby, Executive Director
Institute for Black Parenting
11222 S LaCienega Blvd. Ste 129
Inglewood, CA 90304
Tonya Williams Bell, Executive Director
Rejoice Foster Care & Adoption Agency
1800 State Street
Harrisburg, PA 17103
Linda West, Executive Director
Mississippi Families for Kids
620 North State Street, Suite 304
Jackson , MS 39202
Toni Oliver, Executive Director
ROOTS
1005 Virginia Avenue, Ste 130
Hapeville , GA 30354
African American Director of an Adoption Agency
Jackie Wilson, Executive Director
Three Rivers Council
307 4th Avenue Ste, 310
Pittsburgh , PA 15222
Association of Black Social Workers, New York City Chapter
Child Adoption, Counseling and Referral Services
Barbara Edwards, Program Coordinator
1969 Madison Avenue
New York, NY 10035
Connect With IBW
Subscribe/Sign-Up
Symposium
Martin Luther King/Malcolm X Community Revitalization Initiative
Pan African Unity Dialogue
Research Consortium
Haiti Support Project