Martin Luther King / Malcolm X Community Revitalization Initiative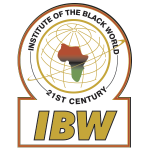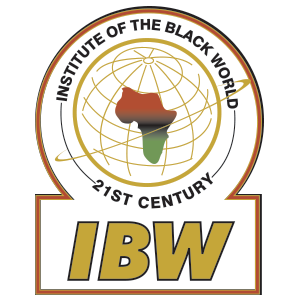 Transforming America's "Dark Ghettos"
A Martin Luther King –Malcolm X Community Revitalization Initiative
A Declaration of Intent to Organize For Change
Dedicated to the Memory of Damu Smith
Preamble
The Changing Face of Black America
In his classic work Dark Ghetto, noted Sociologist Dr. Kenneth B. Clark described America's urban inner-city areas, largely inhabited by African Americans, as virtual domestic colonies controlled, manipulated and exploited by external interests, to the detriment of the residents. Much has changed in the half century since Dr. Clark offered his damning indictments about the affects of institutional racism on Blacks in urban America. As a consequence of the Black Freedom Struggle, the Black middle class has expanded dramatically. Black mayors now occupy the city halls of numerous urban centers across the country and the ranks of Black elected officials have swelled to thousands, including forty-three members of the House of Representatives,  a U.S. Senator and Governor of a State. An African American sits on the Supreme Court and two Blacks have been appointed to the office of Secretary of State.  High profile athletes now earn millions of dollars as a dominant force on the sports scene and Black men head four of America's most wealthy and prestigious corporations. Much has changed in the last half century.
Everything Has Changed But Fundamentally Nothing Has Changed
But, the assessment of crises afflicting Black America contained in the Black Political Agenda adopted at the Gary Black Political Convention in 1972 would also seem to ring true in terms of the contemporary status of urban and rural America in the first decade of the 21st century:
"Our cities are crime haunted dying grounds. Huge sectors of our youth – and countless others – face permanent unemployment. Those of us who work find our paychecks able to purchase less and less. Neither the courts nor the prisons contribute to anything resembling justice or reformation. The schools are unable – or unwilling – to educate our children for the real world of our struggles. Meanwhile, the officially approved epidemic of drugs threatens to wipe out the minds and strength of our best young warriors. Economic, cultural, and spiritual depression stalk Black America, and the price for our survival often appears more than we are able to pay."
The Other Black America
Just as the Kerner Commission Report on the urban insurrections of the 60's stated that were "two Americas, separate and unequal," there would now appear to be two Black Americas, one where the middle and upper classes have escaped to the outer edges of the inner-cities and the surrounding suburbs to live better than anyone might have imagined fifty years ago, and the other Black America where poor and working class Blacks are, as Malcolm might put it, catching more hell than ever before.
New Orleans: The Metaphor for Race, Class and Poverty in America
Nothing has served to illustrate this class divide in Black America more than hurricane Katrina where the Black poor were left stranded in the Superdome, Convention Center and on rooftops in New Orleans. More than any event in recent history, New Orleans exposed the raw naked face of race, class and poverty in America to the world.  But Katrina is merely a metaphor for the disaster wrought on Black America's urban and rural communities by decades of benign and blatant neglect. Many urban inner-city areas are like zones of desolation and despair, plagued by chronic unemployment, under-employment, poverty, inadequate health facilities, environmental degradation, poor performing schools, the infestation of drugs, crime, gangs, the illicit economy, fear, police occupation and terror – all feeding a prison-jail industrial complex where Black and Brown people are the primary fodder.
Gentrification and Vanishing "Chocolate Cities"
Moreover, gentrification has become the "Negro removal program" of the 21st century, more subtle but every bit as sinister in impact as the assaults that destroyed thriving historically Black communities like Rosewood and Tulsa. All across America, Black working class and poor people are being displaced from their neighborhoods, scattered  hither and thither as Whites have decided to recapture the "Chocolate Cities" of this nation.  It is precisely this kind of "ethnic cleansing" program that is afoot in New Orleans as local developers attempt to remake this African city to create a Disney World, theme park environment.
The Government Has Failed Us
In recent years neither the Democratic nor Republican administrations in Washington have been empathetic to the plight of those confined in the other Black America. While we must continue to urge our people who are imprisoned by these conditions to do all they can to assume responsibility for rising above and overcoming the pathology which now afflicts them/us, we must be clear that the racist and exploitive policies of government are primarily responsible for our plight. Ultimately we must compel the government to rescue and transform this nation's dark ghettos.  And this will require a massive allocation of resources, not only to improve the physical environment but to heal and restore broken lives and communities. The transformation of America's dark ghettos demands nothing less than a program equivalent to a Domestic Marshall Plan.
Drawing Inspiration from our leaders
April 4, 1967, at a time frighteningly reminiscent of the present, Dr. Martin Luther King, Jr. strode to the pulpit at the Riverside Church in New York and proclaimed,  "… I knew America could never invest the necessary funds or energies in rehabilitation of its poor so long as adventures like Vietnam continued to draw men and skills and money like some demonical destructive suction tube. So I am increasingly compelled to see the war as an enemy of the poor and attack it as such." At the end of his life, Martin Luther King was forcefully advocating an Economic Bill of Rights to ensure a minimum quality of life for all Americans and planning a Poor People's Campaign to advance an economic justice agenda.
In 1964 in his Ballots or Bullets speech,  Malcolm X urged Africans in America to "expand the civil-rights struggle to the level of human rights …" He proclaimed that " human rights are something you are born with. Human rights are your God-given rights. Human rights are recognized by all the nations of this earth." A consistent proponent of self-determination, Malcolm also stressed the need for Black people to control the politics, economics and social life of our communities.
The vision, values, wisdom, courage and commitment of these seminal leaders offer a prescription for the bold initiatives and actions we must undertake to rescue, rebuild and heal Black people and Black communities devastated by decades of abandonment and neglect. It is time to draw a line in the sand and mobilize a movement to demand that the Congress of the United States and the President implement a comprehensive/holistic program to rebuild depressed and oppressed communities in this nation.
The Call to Action
In the spirit of these extraordinary leaders, the Institute of the Black World 21st Century calls upon people of African descent and all people of conscience and good will to join in launching the Martin Luther King – Malcolm X Community Revitalization Initiative to demand that the government end the war in Iraq, rebuild New Orleans and invest in transforming America's dark ghettos. Based on the composite recommendations of the African American Leadership Project, the Samuel DeWitt Proctor Conference, Policy Bridge, Bright Moments, Inc. and other interested agencies and institutions, we believe the Katrina tragedy affords this nation the opportunity to develop New Orleans as a prototype for the restoration and revitalization of urban and rural communities across the country as envisioned by this Initiative. And, we pledge to organize to achieve this objective. 
Envisioning A Comprehensive/Holistic Public Policy Prescription
The comprehensive/holistic character of the Martin Luther King-Malcolm X Community Revitalization dictates that at a minimum the legislative policy proposals to transform our communities include  affordable housing, public service employment, job training, environmentally sustainable community economic development and energy programs, land retention programs, aid to limited resource farmers, quality education based on culturally inclusive curricula, Black adoptions, community based health centers with facilities for mental health, drug and alcohol abuse counseling and treatment, AIDS counseling and treatment,  gang prevention programs, re-entry programs for formerly incarcerated persons, civic engagement and empowerment programs, community organizing specialists and increased multi-purpose community centers.
These policy elements are compatible with a Human Development Model which focuses on the nurturing and maintenance of family life, functional mental and physical health, quality education, cultural identity and development, work and employment, civic participation, spiritual development and rest and recreation to sustain wholesome individuals and communities.
Guiding Principles
After decades of abandonment and neglect, it is crucial that policy proposals devised to address depressed urban and rural communities be grounded in principles and values sensitive to the experience and aspirations of the affected communities. Accordingly, all proposed policies should:
Be designed to revitalize and strengthen Black families
Incorporate a human development perspective designed to maximize the political, social and economic capacity and empowerment of the affected communities
Adopt a public health approach which incorporates a broader definition that goes beyond individual and family health to include community health
Include input from sectors of the community often left out of the deliberative process such as grassroots/community based organizations, youth, hip hop organizations, formerly incarcerated persons, veterans, single parents, Black males, public housing residents and veterans.
* Strategy for Action and Implementation
We further declare our intent to educate the public about the enormity of the crises in America's dark ghettos:  hold hearings and listening sessions to engage people from the affected communities in addition to scholars, policy analysts civil rights/human rights leaders and political officials as part of the process of formulating policy proposals which will constitute the basis for federal legislation that we will encourage the Congressional Black Caucus to introduce, and  mobilize/organize various direct actions to demand the enactment of legislation to allocate massive resources to rebuild New Orleans and revitalize depressed urban and rural communities in this nation with a priority on working class and the poor in Black and people of color communities.
Enlisting the Support of the People
 The success of the Martin Luther King-Malcolm X Initiative will depend on the support and determined effort of ordinary people making a decision to act. The following is a list of actions you and/or your organization can take to move this Initiative forward:
Contact IBW to facilitate sponsoring a Hearing on the MLK-MX Initiative in your community
888-77IBW21/888-774-2921 or Email at info@ibw21.org
Contact key political leaders to encourage them to support a massive federal program, the Martin Luther King –Malcolm X Initiative, to rebuild New Orleans and invest in revitalizing depressed communities across the country.
Volunteer to engage in direct actions to mobilize support for the MLK-MX Initiative
888-77IBW21/888-774-2921 or Email info@ibw21.org.
---
* We recognize that some aspects of this document are dated, especially the final sections. It is primarily circulated to capture the broad analysis and the guiding principles that IBW feels are important in critiquing policy recommendations that affect people of African descent .