Black Family Summit
January 22, 2017
Pioneering psychiatrist, Dr. Phyllis Harrison-Ross, passes at 80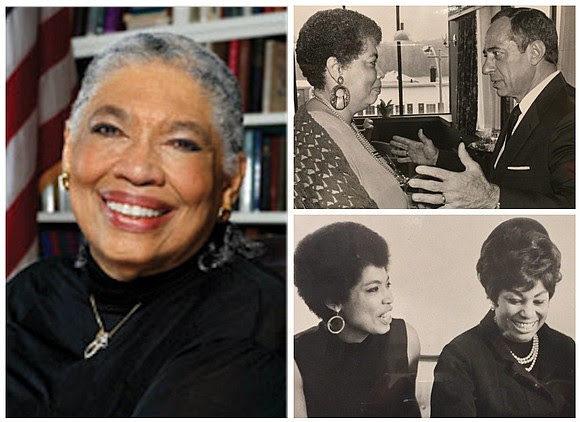 By Herb Boyd
There's a photo of Wayne State University's College of Medicine graduating class in Detroit in 1959. Of the 66 graduates, …
Dr. Phyllis Harrison-Ross with Gov. Andrew Cuomo (top) and American soprano singer Leontyne Price (bottom)
One of her major concerns was about the mental health of people in custody and how to improve their contact with relatives and loved ones on the outside. "The most important thing is keeping that connection with family and keeping it in a reasonable way—not having to make those long, stressful trips," she told a reporter in conjunction with her role as chair of the New York Society for Ethical Culture's Social Services Board, which manages the televisiting program for inmates. "That connection helps enormously with reducing recidivism and aids in the mental health of both the child and the incarcerated parent."
More …
---
December 28, 2015
…
---
October 6, 2014
A major conference bringing together leaders in the fields of health care, law and social services kicked off a national campaign against human trafficking which has been described as a "horrible form of modern day slavery."
Sponsored by The Royal Circle Foundation and Howard University Medical School, the conference was held at Baltimore's Royal Sonesta Harbor Court Hotel from Oct. 2-4. It began with a networking/welcoming reception and the Baltimore screening of the documentary "Not in my Life" which depicts the global trafficking of children at 5:30 pm on the 2nd.
This was followed by two days filled with papers and panel discussions featuring leading experts who focused on the devastating effects of trafficking on public health and exploring efforts at treatment and recovery.
On Friday evening (Oct. 3rd) an awards banquet honored Congressperson Barbara Lee (California, 13th Congressional District) with the Foundation's "Inspirations Award" for …
---
March 15, 2014
March 20-22, 2014
Sojourner-Douglass College, Baltimore
Based on the intense interest in healing Black families and communities and the experience and skill of Participants at the Table, it was proposed that IBW explore the creation of Father or Family Healing Circles in a select number of cities as a cooperative effort between Black Family Summit Participants like Fathers, Inc., Mothers in Charge, Black Psychiatrists of America, Association of Black Psychologists, All Healers Mental Heal Alliance, National Association of Black Social Workers and Justice Collaboratives in Pittsburgh, Philadelphia, Baltimore and Washington, D.C.
Utilizing the collective experience of the participating organizations, a multifaceted, holistic approach would be devised to provide healing for fathers and sons in terms of the stresses, strains and traumas resulting from racism in its many manifestations; parenting skills; mediation/conflict resolution; counseling for formerly incarcerated persons/returning citizens; intergenerational dialogues; entrepreneurship and economic development; leadership development and organizer training, and …
---
March 5, 2011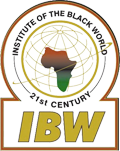 IBW/Black Family Summit
National Black Leadership Dialogue
In conjunction with the Congressional Black Caucus Annual Legislative Conference
---
FRIDAY, SEPTEMBER 17, 2010
5:00 PM TO 7:00 PM
AT THE HOUSE OF PRAYER
601 M STREET, NORTHWEST, WASHINGTON, DC
Convener: Mr. Leonard G. Dunston, President Emeritus,
National Association of Black Social Workers 
PURPOSE of SESSION
Since its inception in 2005, under the leadership of Leonard Dunston, President Emeritus, National Association of Black Social Workers, the Black Family Summit (BFS) of the Institute of the Black World 21st Century (IBW) has been committed to vigorously promoting cooperation, collaboration, and operational unity to advance the interests of Black people. The BFS has been engaged in very serious work in New Orleans and the Gulf in the aftermath of Katrina, and continues to focus on the holistic models of mental health for residents of the region through the All Healers Mental Health Alliance. The …
---
Other Black Family Summit

---
National / International Reparations Summit
Connect With IBW
Subscribe/Sign-Up
Symposium
Martin Luther King/Malcolm X Community Revitalization Initiative
Pan African Unity Dialogue
Research Consortium
Haiti Support Project