Local and State Reparations: Repairing Black Communities
Streamed live from Evanston, IL, Fri Dec 1, 2023 — A National Town Hall Meeting presented by FirstRepair and NAARC
Gift-giving and sharing good during Kwanzaa
By Dr. Maulana Karenga
A Conversation with the Creator of Kwanzaa
Vantage Point host Dr. Ron Daniels is joined by special guest Dr. Maulana Karenga
Ghana summit calls for global fund to compensate Africans for slave trade
By Francis Kokutse
Alliance for Reparations, Reconciliation, and Truth
California Nonprofits and Former Reparations Task Force Members Launch 'Alliance for Reparations, Reconciliation, and Truth'
Adhering to the UN Charter: Barbados First and the United States Last
By Jeffrey D. Sachs & Guillaume Lafortune
A Great American Labor Reset
By Steven Greenhouse
UN humanitarian office says Northern Gaza is 'Hell on Earth' as death toll climbs
By Julia Conley
Black Christian leaders call for cease-fire in Gaza
By Jack Jenkins
Israel's Gazan Slaughter, Bernie Sanders and a Ceasefire
By Ron Jacobs
Inside Cornel West's 2024 Presidential Campaign
By Zak Cheney-Rice
World's first reparatory justice master's launches in Glasgow and West Indies
By Sally Weale
A Review: New York Christian Times' "Economic Report on the State of the Black World"
By Mamadou Niang
Cuba seeks foreign investment, thumbing nose at US sanctions
By Nelson Acosta
As Asheville pursues reparations, North Carolina seeks silence
By Brentin Mock
Gaza bombing adds to the generations of Palestinians displaced from their homes
By Michael Vicente Perez
Germany asks forgiveness for Tanzania colonial crimes
By Jessica Parker & Danai Nesta Kupemba
Advocates mount push for reparations in Maryland amid national debate
By John-John Williams IV
Israel wants either an apartheid state or an ethnic cleansing process
By Vijay Prashad
New book offers an intimate portrait of Nelson Mandela
Story by Tom Page
White Americans have far more wealth than Black Americans.
By Tami Luhby
What the Black struggle can tell us about Israel-Hamas war
By Zak Cheney-Rice
Prosecutors demand Brazil's oldest bank pay reparations for slavery
By Terrence McCoy and Marina Dias
Maurice Bishop Day, now a National Holiday
By Herb Boyd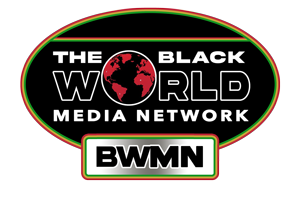 Black World Media Network (BWMN)
Listen to 24×7 music and news from around the Black world
Visit Website
State of the Black World Conference V
SOBWCV held April 19 – 23, 2023 at the Baltimore Convention Center and the Hilton Inner Harbor Hotel in Baltimore, MD. Theme: Global Africans Rising – Empowerment, Reparations and Healing.
*We are closing online registration Tuesday April 18, 2023 at 12 Noon ET. In-person registration will be available at full price April 19-23, 2023
Conference Information