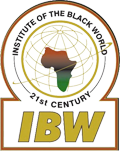 The Shirley Chisholm Presidential Accountability Commission
The Institute of the Black World 21st Century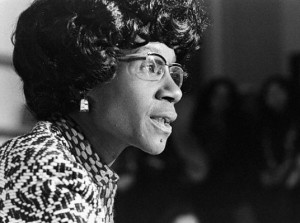 SUMMARY: Report Card on President Obama: Year Two – Policy and Legislative Impacts on the Black Community
Walter E. Washington Convention Center, Washington, DC Congressional Black Caucus Annual Legislative Conference Saturday, September 19th 2010
BACKGROUND
As the Institute of the Black World 21st Century (IBW) was mobilizing/organizing the State of the Black World Conference convened in New Orleans in November   2008, IBW explicitly stated that a major goal was to discuss issues of concern to Black people that should be addressed no matter who occupied the White House. At that, Conference IBW put forth a Priority Public Policy Agenda and announced its intention to create the Shirley Chisholm Presidential Accountability Commission (SCPAC) to monitor how issues of concern were being addressed by the Obama administration.
It should be clear that the idea to create SCPAC was not in response to the election of America´s first Black president; it was a statement of intent to institutionalize an important dimension of Black politics: the monitoring of presidential administrations and reporting the results to Black America as a basis for promoting and protecting Black interests and aspirations. IBW called for the creation of the Commission in 2008 because Black America has been in disarray, disoriented and terribly disorganized/dysfunctional as it relates to institutionalized processes for aggregating and advancing a Black agenda.
Implicit in IBW´s presentation of a Priority Public Policy Agenda and the call for the Commission was/is the emphatic view that the myriad crises afflicting vast numbers of Black people will necessitate the development, articulation and aggressive promotion of a Black Agenda well into the 21st century, if not forever. The issue is how to devise a Black Agenda, by what means will it be advanced and how will its implementation be monitored. These issues speak to questions of political principle and to how we function collectively as a national Black community to aggregate and advance our interests.
This is not a new proposition. In the 19th century, beginning in 1830, the quasi-free African community held a series of "Colored People´s Conventions" to debate the goals of the Black freedom struggle and the strategies and tactics which should be employed. And, as John Bracey notes in his brilliant work Black Nationalism in America, there were conflicting views about the definition of "freedom" and how it ought to be pursued. Diversity of ideological perspectives has always been present within the body politic in Black America. The crucial point is that the early Black political thinkers and leaders saw the Colored Convention movement as a vehicle to discuss/debate issues of concern to an oppressed people and to develop strategies for advancing the struggle.
Various agenda-building processes were also utilized in the 20th century, but the most notable event in this regard was the 1972 National Black Political Convention in Gary, Indiana.  Gary represented the most systematic and inclusive process in the history of Africans in America to develop a National Black Political Agenda and propagate the idea that agenda-building processes should be instituted at the local and state level throughout Black America. The Agenda adopted in Gary was one of the most profound statements of Black interests and aspirations in the 20th century. A close read of the document will reveal that some of its provisions are as relevant today as they were thirty-eight years ago. Despite the fact that the Gary Agenda had not been fully translated into public policy, there were Black Agendas developed at subsequent meetings in Richmond, Virginia and New Orleans. Congressman Walter Fauntroy devised a comprehensive Black Family Plan which was adopted by the National Black Leadership Roundtable. The Mission Statement of the Million Man March and Political Agendas developed for the Million Family March and Millions More Movement were also admirable efforts to articulate the interests and aspirations of Black America.
This history is cited to make the point that Black America has never had a shortage of "agendas." Every civil rights/human rights and political organization on the scene has some kind of policy agenda whether it is the NAACP, Urban League, Rainbow/PUSH Coalition, National Action Network or Congressional Black Caucus.
What Black America needs are political systems and processes that are institutionalized. In that regard, IBW has attempted to be a vehicle to advance this objective. Though the development of a Priority Public Policy Agenda at the SOBWC, which largely consisted of a broad statement of principles and proposals that were already being advanced by the NAACP Legislative Bureau, Rainbow/PUSH, National Urban League and the Congressional Black Caucus. In other words, IBW made no pretense that it was creating the "greatest agenda of all time."
Second, IBW did not take its Agenda and go rushing off to Washington to present it on behalf of Black America. The simple fact is that every group with a Black Agenda cannot be jockeying and positing themselves to "represent Black America." To do so is to invite the divide and ignore strategy. It is far better to have an Agenda forged through a collective process and presented by an entity which a broad range of organizations and leaders trust. IBW elected to submit its Priority Public Policy Agenda to the Black Leadership Forum (BLF) which is an umbrella organization comprised of the major civil rights organizations and a range of other impressive groups.
Since presenting its agenda to the Black leadership forum, IBW has patiently assembled a group of stellar scholars, analysts and activists function as the national entity monitoring how this or any administration responds to Black issues. The Shirley Chisholm accountability commission is an attempt to put in place a permanent mechanism to perform this function, hopefully with the trust and support of a wide range of organizations and leaders in Black America. Like the Urban League´s State of Black America Report, SCPAC will periodically issue Report Cards on the performance of presidential administrations in terms of issues of vital concern to Black America, as well as convene seminars, symposia to discuss pressing issues and formulate recommendations about same.
Shirley Chisholm Presidential Accountability Commission (SCPAC), named in honor of Shirley Chisholm (November 30, 1924 – January 1, 2005) the first African American woman to be elected to Congress and first woman to seek the Democratic nomination for President. The SCPAC was originally announced at the State of the Black World Conference in New Orleans in 2008, under the leadership of veteran social and political activist Dr. Ron Daniels, who is the founder and President of the Institute of the Black World 21st Century (IBW).
 THE SHIRLEY CHISHOLM PRESIDENTIAL ACCOUNTABILITY COMMISSION  
Welcome/Introductions – Convener of the Shirley Chisholm Presidential Accountability Commission –
Mr. Rick Adams, Chairman, IBW Board of Directors
Updates on IBW Initiatives:
Haiti Support Project (HSP) – Dr. Ron Daniels, President/Founder, IBW 21st Century
Black Family Summit (BFS) Leonard Dunston, President Emeritus, National Association of Black Social Workers
Donald Smith Leadership Institute (DSI) – Hulbert James, Executive Director, Diaspora Project
IBW Research Consortium (IRC) – Rick Adams, Chair, IBW Board of Directors
Intergenerational Dialogue (ID) – Rick Adams, Chair, IBW Board of Directors
Shirley Chisholm Presidential Accountability Commission (SCPAC) – Rick Adams, Chair, IBW Board of Directors
A Tribute and Legacy Award Presentation to Bill Lucy, International-Secretary Treasurer AFSCME, President Coalition of Black Trade Unionists
Introductions – Shirley Chisholm Presidential Accountability Commission Members, Mr. Rick Adams, Chairman, IBW Board of Directors
Introduction of Moderator – State Senator Constance Johnson, Oklahoma State Senate
Report Card on Obama: Year Two Policy and Legislative Impacts on the Black Community                          
Remarks- Categories and Mid-term-grades
Jobs and the Economy
Urban Policy
Black Farmers/Rural Development
Education Achievement Gap
Health Disparities
New Orleans Post-Katrina
Criminal Justice
Youth Violence/Fratricide
Response–The Honorable Caesar C. Mitchell, President of the Atlanta, GA City Council
Question and Answer Period:
Where do we Go From Here?
Dr. Julianne Malveaux – Pre-Eminent Political Economist, Author and President of Bennett College For Women, Greensboro NC
Closing Remarks – Dr. Ron Daniels
Summary Statements and Midterm Grades
Dr. Ron Daniels introduced The Shirley Chisholm Presidential Commissioners and the forum began with Senator Constance Johnson serving as the moderator. Each commissioner had an opportunity to rate President Obama´s performance. The following are summary statements from the presenters that summarize their major points and mid-term grades.
Dr. Michael Fauntroy
The word accountability must be kept in the forefront.
We do not always hold people accountable and cannot assume that they are always working in the best interest of the Black community.
We need to engage in the application of pressure to ensure that our needs are being met.
The disenfranchisement of African Americans through the disproportionate incarceration of African Americans is critical to address. It has a significant impact on the electoral process that we need to pay greater attention to in the future.
Mid-term-grade: C+/B-
Dr. Duchess Harris
Racial impact statements should be developed for legislation.
Echoed the need to examine how the incarceration of African Americans is impacting the voting and electoral process.
Mid-term-grade: B+
Dr. Patricia Newton
The health of African Americans is of critical importance. We "have become great at how to die". No point in history have we looked at primary prevention and that needs to happen now more than ever.
Health care encompasses everything on the list. It speaks to the status of Black health care being in critical condition. We need to form a coalition to examine the status of health care for African Americans.
We need to re-examine Medicare funding and how cuts will affect African Americans.
Mid-term-grade: B-/C+
Makani Themba-Nixon
There has been very little analysis of what is happening related to Black people.
Concurred that it is critical to examine the disenfranchisement of African Americans as a result of disproportionate confinement.
The need to examine how urban communities are being affected specifically is also critical.
Funding for education, particularly at the K-12 level in public education, needs attention and examination.
Programs must be culturally competent and specific to the needs of the community being served.
Equity needs to be instituted across the board.
Mid-term-grade: C
Dr. Mtangulizi Sanyika
Dr. Sanyika started by asking what is the comparison point by which we are rating the President? He further stated that structural constraints do not allow the President to address the problems among the least of us, and it is unrealistic to expect the President to eliminate all of our problems. He stated that he believes the President has compassion and does care about the Black community, but that we must assume some responsibility ourselves regardless of the fact that the President is African American.
There needs to be a re-investment in urban policy and the rehabilitation of communities linked across the country with greater infrastructure support. We need to more fully participate in planning in Neighborhood Revitalization and Sustainable Communities.
Mid-term-grade: B
Dr. Julianne Malveaux
Graded the President as incomplete on engagement. "We need to engage the White House when the President does not engage us. Some of us are too quiet."
The economic context warrants a grade due to policy that has been implemented under the current administration. The real unemployment rate for African Americans is 28 percent.
There needs to be a greater examination, mobilization, and action taken at the local and state government levels.
It has taken courage for the President to push forward health care reform which will have an impact on the Black community. He has continued to work with people with different ideas to try to develop solutions for some major problems.
The Black community needs to offer more pointed feedback and strengthen our engagement of the President.
Mid-term-grade: Incomplete
Conclusion
Major issues identified as requiring specific attention included the following:
Focus on tax policy to improve the quality of education;
Remove the cap of tax deductions of repayment of student loans;
Re-examine the use of standardized testing in education;
Strategize to improve the financial empowerment of the community;
Create more urban investment funding;
Strength engagement with the President;
Monitor the implementation of health care reform and be more active in the dialogue regarding the legislation; and,
Offer legislative proposals to address the issue of the disenfranchisement of African Americans through the criminal justice system.
 Dr. Ron Walters became an ancestor September 10, 2010.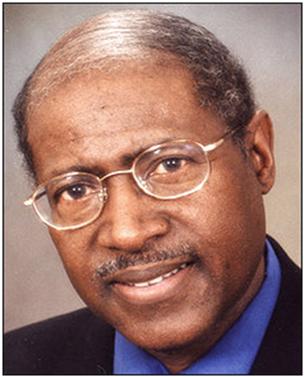 He was a member of IBW, 21st Century Shirley Chisholm Accountability Presidential Commission, and he was acknowledged for his contribution to the race with a special tribute at the commissions session on Saturday, September 19th, 2010, during the Congressional Black Caucus Annual Legislative Conference.
THE SHIRLEY CHISHOLM PRESIDENTIAL ACCOUNTABILITY COMMISSION MEMBERS
CONVENER:
Rick Adams – Convener, Western Pennsylvania Black Political Assembly, Chairman, Institute of The Black World 21st Century Board of Directors, Pittsburgh, PA.
Honorary Chairman – Dr. Ronald Walters (Ancestor)
 MEMBERS:
Dr. Michael Fauntroy – Associate Professor, Public Policy, George Mason University, Washington, DC
Dr. Tricia-Bent Goodley – Professor of Social Work, Howard University, Washington, D.C.
Dr. Duchess Harris – Associate Professor, American Studies, Macalester College, St. Paul, MN
Dr. Marc Lamont Hill – Associate Professor, Education and Anthropology, Columbia University Teachers College, New York, NY
Dr. Julianne Malveaux – Pre-eminent Political Economist and President, Bennett College for Women, Greensboro, NC
Dr. Patricia Newton – President, Black Psychiatrists of America, Inc.
Makani Themba Nixon – Chief Executive Officer, The Praxis Project, Washington, DC
Dr. Mtangulizi Sanyika – President, African American Leadership Project, New Orleans, LA
Attorney Nkechi Taifa – Senior Policy Analyst, Open Society Foundations, Washington, DC
Dr. Boyce Watkins – Professor, Finance, Syracuse University, Syracuse, NY
EX-OFFICIO MEMBER:
Dr. Ron Daniels – Distinguished Lecturer, York College, City University of New York, President of the Institute of the Black World 21st Century.
STAFF ASSISTANT:
G. Rosaline Preudhomme – Management Consultant, Institute of the Black World 21st Century, Colonie, NY
Summary Report Prepared By: Tricia Bent-Goodley, Ph.D. & Paulette Hubbert, MSW, Howard University Ph.D. student
Institute of the Black World 21st Century
Board of Directors
Dr. Ron Daniels, President
Distinguished Lecturer, York College, City University of New York, Queens, NY
Rick Adams, Board Chair
Co-Convener, Western Pennsylvania Black Political Assembly, Pittsburgh, PA
Executive Committee 
Mary France-Daniels, Educator & Community Activist
New York, New York
Attorney Nkechi Taifi, Senior Policy Analyst
Open Society Foundations, Washington, DC
Leonard G. Dunston, President Emeritus
National Association of Black Social Workers
Durham, NC
Dr. Kimberly Ellis, Executive Director
Historical Hill Institute, Pittsburgh, PA
Jacqui Patterson, Executive Director
Women of Color United, Silver Springs, MD
Hulbert James, Executive Director
Diaspora Project, Miami, FL
Richard Jones, Executive Dean
Office of Accreditation, Quality Assurance and Institutional Effectiveness
Medgar Evers College, City University of New York
Brooklyn, New York
Board Members
Greg Akili, Senior Manager, Field Training
NAACP, Los Angeles, CA
Mark Batson, Executive Director
Morehouse Medical Associates, Atlanta, GA
Folami Harris, Public Health & Development Specialist
Washington, DC
Dr. Jeanette Davidson, Program Director
African and African American Studies
University of Oklahoma, Norman, OK
Shani Jamila, Radio Host, Blackademics, WPFW
Pacifica Radio Network, Washington, DC
Dr. Jemadari Kamara, Director
Center for African, Caribbean, and Community
Development, University of Massachusetts at Boston,
Boston, MA
NYOIL, Rapper, Social Activist, Motivation Speaker
Staten Island, NY
Honorable Constance Johnson, State Senator
Oklahoma City, OK
Kinaya C. Sokoya, Executive Director
DC Children´s Trust Fund, Washington DC
Sandino Thompson, Executive Director
It is My Community, Oklahoma City, OK