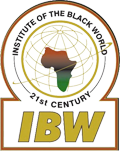 June 12, 2011
Press Release
Institute of the Black World Declares War on the "War on Drugs"
Drug Policy Analysts and Advocates to Focus on Devastating Impact on Black Communities
Rev. Jesse L. Jackson to Keynote Forum on Alternatives to a Failed Strategy
 For Immediate Release
Under the leadership of Dr. Ron Daniels, the Institute of the Black World 21st Century(IBW) is mounting an initiative to galvanize support  to end the "War on Drugs" which was launched 40 years ago by President Richard M. Nixon. The expressed goal of the War on Drugs was to halt the trafficking of illegal drugs in the U.S. But, Dr. Daniels and many drug policy reform analysts and advocates believe it has had a destructive impact on Black communities across the nation. Dr. Daniels states, "Far from stemming the tide of illegal drugs, the War on Drugs quickly became a war on us.  Black communities have been a primary target for selective policing practices that have resulted in the mass incarceration of millions of Black people. Families have been disrupted and communities devastated by a racially biased policy. It is time to declare war on the war on drugs and vigorously explore just and humane alternatives to a failed strategy. "
Against the backdrop of the 40th Anniversary of the War on Drugs, IBW,  in conjunction with the Black Family Summit,  is conducting a series of programmatic activities during the month of June culminating with a major Forum June 17, 12:00 Noon – 3:00 PM at the National Press Club in Washington. D.C. The Forum will focus on the Theme: Declaring War on the "War on Drugs:" Creating Just and Humane Alternatives to a Failed Strategy. Rev. Jesse L. Jackson, President of the Rainbow/PUSH Coalition has agreed to be the Keynote Speaker for what IBW hopes will be a powerful catalyst for change. Addressing the selection of Rev. Jackson as Keynote Speaker, Dr. Daniels notes that "no one has been more consistent and persistent in analyzing and sounding the alarm about the flaws  and egregious consequences of America´s criminal justice policies and priorities than Rev. Jesse Jackson. Therefore, we felt it appropriate that Rev. Jackson once again give the nation the benefit of his knowledge and experience of crusading against a failed strategy for the past four decades."
Rev. Jesse Jackson will headline a stellar line-up of political leaders and drug policy reform analysts and advocates: Dr. Elsie Scott, President, Congressional Black Caucus Foundation, Inc;  Congressman John Conyers, Jr, Ranking Member, House Judiciary Committee; Congressman Robert C. "Bobby" Scott, Ranking Member, Subcommittee on Crime, Terrorism and Homeland Security; Richard Adams, Chairman, IBW Board; Leonard Dunston, Convener, Black Family Summit; Dr. Edwin Chapman, MD, Medical Director, Washington, D.C. Drug Treatment Center; Kinaya Sokoya, Executive Director,  D.C. Children´s Trust Fund;  Rev. Dr. Frank Tucker, Chairman, Greater Washington, D.C.  Area National Black Leadership Commission on AIDS;  Dr. Benson Cooke, President, National Association of Black Psychologists; Sanho Tree, Fellow and Director, Drug Policy Project, Institute for Policy Studies; Deborah Small, Director, Breaking the Chains: Communities of Color and the War on Drugs; Judge Arthur Burnette, Director, African American Drug Policy Coalition; Jasmine Tyler, Deputy Director of National Affairs, Drug Policy Alliance; Robert Rooks, NAACP Criminal Justice Director, and, Neill Franklin, Executive Director, Law Enforcement Against Prohibition.
Dr. Ron Daniels will issue the Call to Action – Confronting the State of Emergency in Black America: Holistic Strategies to Heal Black Communities. Attorney Nkechi Taifa, Senior Policy Analyst, Open Society Institute, will serve as Moderator.
Working in collaboration with the Black Family Summit, IBW will conduct a multi-year national dialogue and educational campaign to mobilize support for alternatives to the War on Drugs. The Black Family Summit is comprised of a number of Black professional organizations including the National Association of Black Social Workers, National Association of Blacks in Criminal Justice, National Black Leadership Commission on AIDS,  National Association of Black Psychologists, Malcolm X Grassroots Movement,  National Association of Black Psychiatrists of America,  National Medical Association, All Healers Mental Health Alliance, Nation of Islam, Samuel DeWitt Proctor Conference, National Black United Front, International Association of Black Professional Fire Fighters, The Black Farmers and Agriculturist Association, Center for NuLeadership on Urban Solutions and Black Administrators in Child Welfare.
For further information or to arrange interviews contact:
Tara Young – 202.758.8804
Advocate@HipHopAdvocate.org