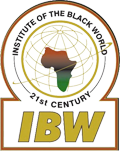 Institute of the Black World, 31-35 95th Street, East Elmhurst, NY 11369
www.ibw21.org  Email: info@ibw21.org  718-429-1415 
April 3, 2014
IBW Applauds Passage of Marijuana Possession Decriminalization Act of 2014
The Institute of the Black World 21st Century (IBW) applauds the Washington District Council's passing of the Marijuana Possession Decriminalization Amendment Act of 2014 (Council Bill 20-409).
By passing a bill with the lowest civil fine of $25 among seventeen states that have approved such legislation DC has made a substantive and important statement. Contrary to what many believe, "marijuana is not a gateway drug but rather a gateway pass straight into the criminal justice system for tens of thousands of African Americans who are disproportionately targeted for arrest under pretense of the so-called War on Drugs", said DC Justice Collaborative member Ron Hampton a veteran of the District Police Department and Washington Representative of Blacks in Law Enforcement of America.
On June 17, 2013 IBW joined the Washington DC Collaborative and over 500 demonstrators from the Pittsburgh and Baltimore Justice Collaboratives in leading a demonstration in Lafayette Park across from the White House demanding that President Obama rescind the Executive Order Declaring the War on Drugs and issue a new one decriminalizing marijuana, eliminating sentencing disparities and launching a campaign to rebuild "Our Dark Ghettos" with funds for treatment, community and economic development!
IBW urges the District Council to ratify two additional marijuana policy reform measures that have been proposed; Council Bill 20-467 would automatically seal marijuana-related arrest and conviction records that hinder the ability for thousands of District residents to secure employment, housing, and public assistance and Council Bill 20-466 that would implement a system of regulation of sales of marijuana and collect taxes similar legislation passed in Colorado and Washington State.
IBW President Dr. Ron Daniels says "This action is good news coming on the heels of a successful Retreat of the Black Family Summit (BFS) in Baltimore Md. where a strategic conversation occurred with Black leaders of national social service and healthcare provider organizations who collectively see the roll back of the War on Drugs as the preeminent focus of the 21st century Civil and Human Rights struggle".   It also follows IBW's participation as the only NGO present at the recent CARICOM summit where the 15 member nations discussed the issue of decriminalizing marijuana noting the steps taken in the United States in this regard.
IBW hopes the U.S. Congress will allow the citizens and taxpayers of the District of Columbia to exercise their right of self-determination and not oppose Council Bill 20-409.