The New March Series Launches on MLK Day January 20, 2020 Nationwide " A Dollar Goes a Long Way Down MLK"
St. Louis, Mo. — Beloved Streets of America announced the launch of the NEW MARCH TOWARDS $1Billion FUNDRAISER to revitalize MLK Streets Nationwide on the day we celebrate MLK  January 20, 2020. There are over 900 streets that bare the name of Dr. Martin Luther King, Jr in depressed neighborhoods nationwide. This initiative will raise funds to revitalize these streets through housing, manufacturing technology, urban agriculture, youth sports training facilities, financial literacy, solar energy, social programs, and job training to bring businesses back to our community. This partnership brings together the legacy of one of the most important civil rights and social justice leaders in the world with a contemporary NEW MARCH of ECONOMIC EMPOWERMENT.
Melvin White, CEO/FOUNDER of BELOVED STREETS OF AMERICA  said "We feel enormously privileged to lead the charge of the NEW MARCH of MLK streets to bring hope and vigor back to depressed streets nationwide. His vision and his message are more essential than ever in a world where, despite great gains, the global aspects of the radical inequity Dr. King devoted his life to exposing and addressing are all too apparent.  He has much to teach us, perhaps as much today as in his own lifetime."  DaJuan Hall, VICE PRESIDENT of BSA added, "Promoting the Dr. King New March in the age of high gun violence and a need for economic prosperity reminds us of MLK's  prescience. In addition to being a civil rights legend, he was an early global visionary deeply concerned about peace and nonviolence, not only in America but indeed the world. And his commitment to the rights of the poor is as important and pressing now as it was fifty years ago."
The New March will focus on connecting to entertainers, athletes, community leaders, corporate executives, churches and civil rights advocates to unite by giving the minimum of $1 to the campaign. The initiative will also encourage people to send in videos about their connection to the NEW MARCH and their belief in what MLK Jr. stood for.
Beloved Streets of America has been on this road for quite some time. They have visited over 20 cities with MLK Drives,Miami, Washington, Houston, Boston, Dallas, Indianapolis and several other major cities. Lectured at Harvard University, Partnered with the African American Mayors Association, The Alabama Conference Of Black Mayors and many other community groups. This initiative allows all organizations to rally behind a cause that can have significant impact in the economic revitalization of MLK Streets nationwide.
Under the Beloved Streets of America model there are cities that have had success in rebuilding their neighborhoods, such a city is in Indianapolis. They were able to develop their own garden and create a health food store right in the neighborhood, Many MLK streets around the country are food deserts and this initiative of healthy food can be duplicated in other cities across the country.
 The launch in St. Louis and nationwide will be a part of the Martin Luther King Jr. activities in St. Louis, Congressman William Lacy Clay and St.Louis County, Diversity Director Hazel Erby will be speaking. BSA will be launching the initiative through speech and video and asking everyone to donate at least $1 toward the rebuilding of MLK streets.
There will be an evening reception and presentation at 6pm at Nexcore 2631 Gravois to share the vision and the launch. Food and drink will be provided. Press is invited as well.
Beloved Streets Of America mission: Bound by A United Vision, Beloved Streets Of America fosters collaborations among individuals, groups, and organizations to generate resources to revitalize and conserve the streets that bare the honorable name Dr. Martin Luther King Jr.
VISION: For every street that bare the name of Dr. Martin Luther King Jr. be vibrant beautiful and prosperous.
For more info call (314) 328-5853 or visit www.BelovedStreetsOfAmerica.org
Visit Website
---
Also See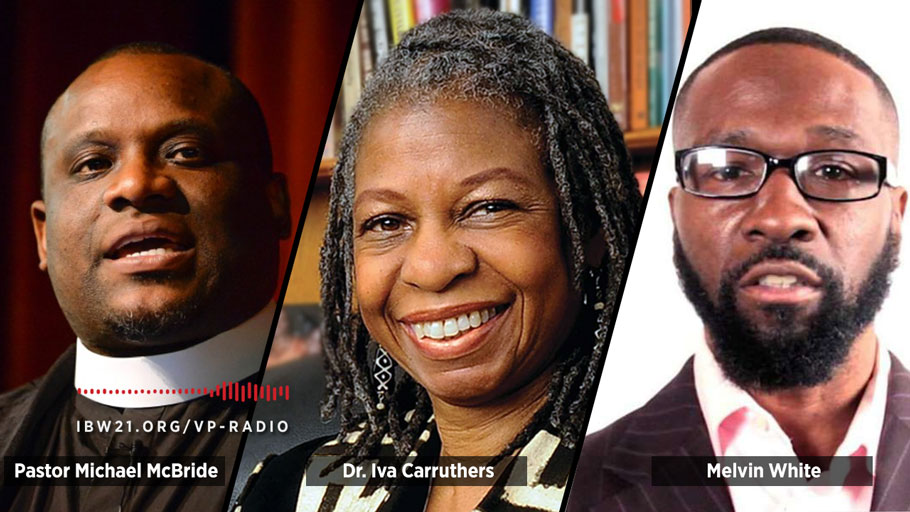 Martin Luther King Holiday Edition of Vantage Point
January 20, 2020 — On this edition of Vantage Point, host Dr. Ron Daniels aka The Professor talks with guests Dr. Iva Carruthers, Pastor Michael McBride, and Melvin White. Topic: Working to Fulfill Martin Luther King's Dream.
Listen
---
Also See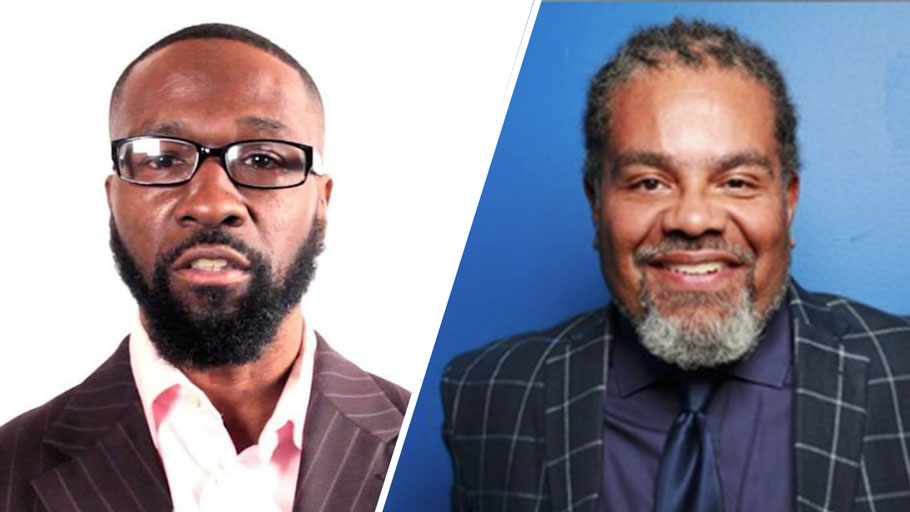 Combating Gentrification with Beloved Streets, The Mueller Report — March 25th Vantage Point Radio
March 25, 2019 — On this edition of Vantage Point, host Dr. Ron Daniels aka The Professor talks with guests Melvin White and Mark Thompson. Topics: Combating Gentrification with Beloved Streets and The Mueller Report.
Listen