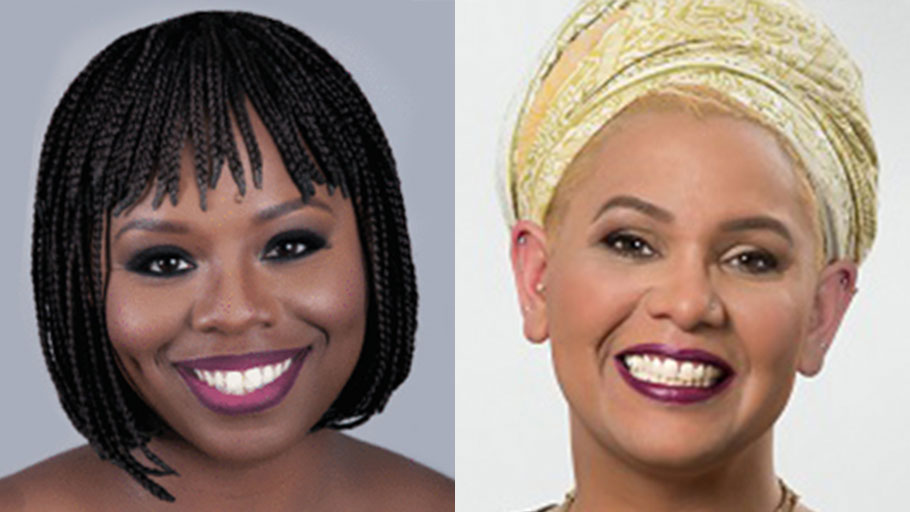 Asha Bandale and Patrisse Khan-Cullors will be in conversation with Rashad Robinson at the Brooklyn Academy of Music with Greenlight Books on Jan. 15 to discuss "When They Call You a Terrorist: A Black Lives Matter Memoir." Courtesy of St. Martin's Press
By Natasha Soto —
In her new memoir "When They Call You a Terrorist: A Black Lives Matter Memoir," written with Asha Bandale, Patrisse Khan-Cullors reinforces the famous dictum "the personal is political." The two co-authors will be in conversation with Rashad Robinson at the Brooklyn Academy of Music with Greenlight Books on Jan. 15 discussing how Khan-Cullors life experiences are connected to a larger system of racial inequality.
The memoir takes an intimate look at Khan-Cullors' time growing up in Van Nuys, California. She weaves together stories of her supportive family and friends against the ever-present backdrop of systemic and institutional racism. She chronicles the effects disproportionate punitive action, lack of access to basic social and medical services, and a hostile police presence have had on her life and community.
Khan-Cullors' life experiences have propelled her to become the founder of the Black Lives Matter movement. She has also received many awards for her leadership, including the Defender of the Dream Award from the AFL-CIO Executive Council Committee on Civil and Human Rights and the Glamour Women of the Year Award for The Justice Seekers. Bandele is the author of best-selling and award-winning memoir "The Prisoner's Wife," and has been honored for her work in journalism, fiction, poetry and activism. Rashad Robinson is the executive director of the nonprofit The Color of Change.
Through her memoir, Khan-Cullors hopes to continue to transmute her personal pain into political power. She responds to those who have called Black Lives Matter a terrorist organization, explaining that the movement is fueled by strength and love in an effort to remind the world that no innocent life should be expendable.