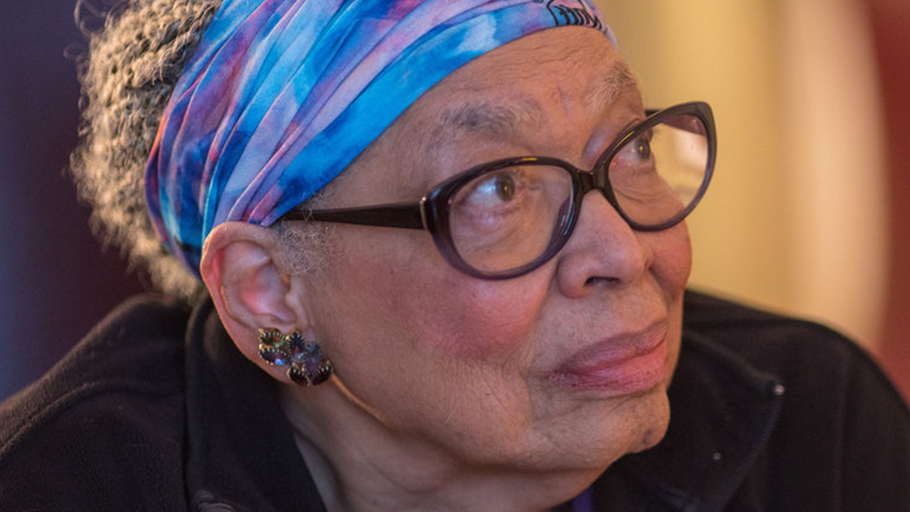 ---
From the IBW Board of Directors
Brothers and Sisters,
The Institute of the Black World 21st Century (IBW) Board of Directors and extended family shares with the African Diaspora the shroud of sadness at the transition of, as Baba Dunston describes below, Our Quiet Warrior Queen  Dr. Phyllis Harrison-Ross. Her contributions, witness and testimony are an ongoing living legacy that her colleagues and admirers will use as the model for their own personal delivery of medical/psychological services to our people. A mighty oak has fallen in the forest but her spirit will be forever a beacon for us to eternally follow from generation to generation.
Please read the following tributes
---
From Baba Leonard Dunston
Commissioner/Dr. Phyllis Harrison-Ross will be solely missed–she was the one and only NYS Commission on Correction Commissioner who was a voice and ardent supporter of Incarcerated People, and as the NYSCOC Medical Director/Commissioner, "The Silent Protector" of Political Prisoners, and those held in state, local and county solitary confinement "correction facilities" who were/are in need of medical/psychological services.
It was my distinct honor and privilege to have worked with her during my twelve year tenure as Commissioner of the NYSDFY, and subsequently since 2006 (as a result of Hurricane Katrina) as a Board Commissioner under her as President of the All Healers Mental Health Alliance, and AHMHA Convener, Dr. Annelle Primm.
Long live the memory and spirit of this Quiet Warrior Queen, Commissioner/Dr. Phyllis Harrison-Ross, and I pray that her journey into The Ancestral Realm is a peaceful one.
One love,
Baba Leonard Dunston
---
There's a photo of Wayne State University's College of Medicine graduating class in Detroit in 1959. Of the 66 graduates, there are two Black men, one white woman, and one Black woman—Phyllis Harrison. This was not the first or the last time she would be so distinguished. Her life was replete with firsts. Dr. Phyllis Harrison-Ross made her transition Monday at Mt. Sinai Hospital in Manhattan. She was 80 and had been hospitalized for several days.
It's very difficult to find a capstone of her astonishing career, her remarkable record of service and commitment. Some would say it was her innovative program for children with developmental disabilities and mental illnesses. Others might suggest it was her appointment as a psychiatrist to the Medical Review Board of the New York State Commission on Corrections where she served with distinction. And when an award is named in your honor that may top it all.
This quest for excellence began in Michigan at Albion College, which she started at age 14 and received her Bachelor of Science degree in 1956. Three years later, at age 21, she earned her medical degree from Wayne State University of Medicine. From 1964-1966 she completed her fellowship at the Albert Einstein College of Medicine. She began her medical career as a pediatrician in Harlem and went on trained hundreds of physicians and become a mentor to many.
In 1968, because of her pioneering work in rehabilitative and therapeutic programs that enabled children with severe physical, emotional and developmental disabilities to be mainstreamed into public schools, Gov. Nelson Rockefeller appointed her to the NYS Fleischmann Commission to study Quality, Cost and Financing of Primary and Secondary Education with a concentration on programs for children with special educational needs.
From the inception of the Metropolitan Hospital Community Mental Health Center in 1973 to 1998, Harrison-Ross was at the helm as its director and chief of Psychiatry. Concurrent with this responsibility, by 1975 she was a co-founder of the New York City Federation of Mental Health, Mental Retardation and Alcoholism Services. Throughout the 1970s she was a tireless consultant and adviser with a number of trips to the South, including her work with the National Institute of Mental Health regarding Community Disaster Assessment and Treatment following the murders of Black children in Atlanta. In 1987, she was among three nationwide finalists recommended to President Reagan to be the director of the National Institute of Mental Health.
Had she been successful in that endeavor it would have curtailed her service to New York City as director of Psychiatry in Municipal Hospitals; chairperson of the Minority Advisory Committee as well as a member of Directors of NYS Alliance for the Mentally Ill. Her long tenure on the New York State Commission on Corrections was the result of appointments by governor after governor, all of whom recognized her insight and brilliance on health issues of inmates in the state's prisons, jails and juvenile facilities.
To list her affiliations would be exhausting, but we should note she was one of the founding members of Black Psychiatrist of America and its second president. She was the founder of Black Psychiatrists of Greater New York and she served as a nationally elected member of the Governing Council of the American Hospital Association until 1998. She was also a board member of the Fieldston School. She began advocating for telemedicine in the late 1990s, well before in was popular. She was the recipient of countless awards and citations, including being inducted as a Life Fellow of the American Psychiatric Association.
---
Phyllis Harrison-Ross, Mental Health Pioneer, Dies at 80
Dr. Phyllis Harrison-Ross, a pioneering black pediatrician, psychiatrist, prison monitor and mental health administrator, died on Jan. 16 in Manhattan. She was 80.
The cause was lung cancer, Elinor Tatum, her goddaughter and the publisher of The New York Amsterdam News, said.
Dr. Harrison-Ross was a ubiquitous presence in the mental health field in New York and nationally for more than 35 years. She was an early leader in designing rehabilitation and therapy for children with a combination of severe developmental, emotional and physical disabilities.
She was also at the forefront of promoting teleconferencing to bridge gaps between doctors and patients, and what is known as televisiting, to link inmates in prisons in rural parts of upstate New York to their families in New York City and other urban areas.
From 1973 to 1999, Dr. Harrison-Ross directed the Community Mental Health Center at Metropolitan Hospital in East Harlem and was the hospital's chief of psychiatry.
She helped form the New York City Federation of Mental Health, Mental Retardation and Alcoholism Services in 1975; was president of the Black Psychiatrists of America from 1976 to 1978; and was chairwoman of the New York City Directors of Psychiatry in Municipal Hospitals in the late 1980s. In 2000, she founded the Black Psychiatrists of Greater New York & Associates.
Dr. Harrison-Ross served on President Richard M. Nixon's National Advisory Council for Drug Abuse Prevention and the New York State Commission of Correction and was chairwoman of the commission's Medical Review Board. She recently said that since 1976, she had reviewed the deaths of thousands of people in state and local custody.
After the attack on the World Trade Center in 2001 and Hurricane Katrina in 2005, she mustered her colleagues to provide interfaith disaster services and became the volunteer president of All Healers Mental Health Alliance, which seeks to organize long-term responses to mental health needs that arise from natural and man-made disasters.
Dr. Harrison-Ross was also an emeritus professor of psychiatry and behavioral health services at the New York Medical College. She wrote numerous articles and two books: "Getting It Together," a textbook for junior and senior high school students, and, with Barbara Wyden, "The Black Child: A Parents' Guide." Of "The Black Child," The New York Times Book Review said, "Everyone can learn something from this book."
Phyllis Anne Harrison was born on Aug. 14, 1936, in Detroit to Harold Jerome Harrison, a teacher who became deputy superintendent of the Detroit public school system, and the former Edna Smith, a social worker and professor at Wayne State University.
She was accepted to Albion College in Michigan when she was 15 and graduated with a bachelor of science degree in 1956. Three years later, she was the only black woman in the graduating class of Wayne State University's College of Medicine.
Her husband, Edgar Lee Ross, died in 1996. No immediate family members survive.
Last July, she was featured in an article in The Times about issues facing older people when they move to smaller living quarters. She had lived in the same large apartment on the Upper West Side of Manhattan for 48 years.
Dr. Harrison-Ross trained as a pediatrician and as a psychiatrist, interning at Bronx Municipal Hospital and Albert Einstein College of Medicine. There she helped develop therapeutic programs for multiply handicapped preschool children at what is now known as the Rose F. Kennedy University Center for Excellence in Developmental Disabilities. New York officials replicated the programs statewide.
In 2004, she received the American Psychiatric Association's Solomon Carter Fuller Award for African-American Pioneers.
A version of this article appears in print on January 26, 2017, on Page A23 of the New York edition with the headline: Phyllis Harrison-Ross, 80, Mental Health Pioneer.