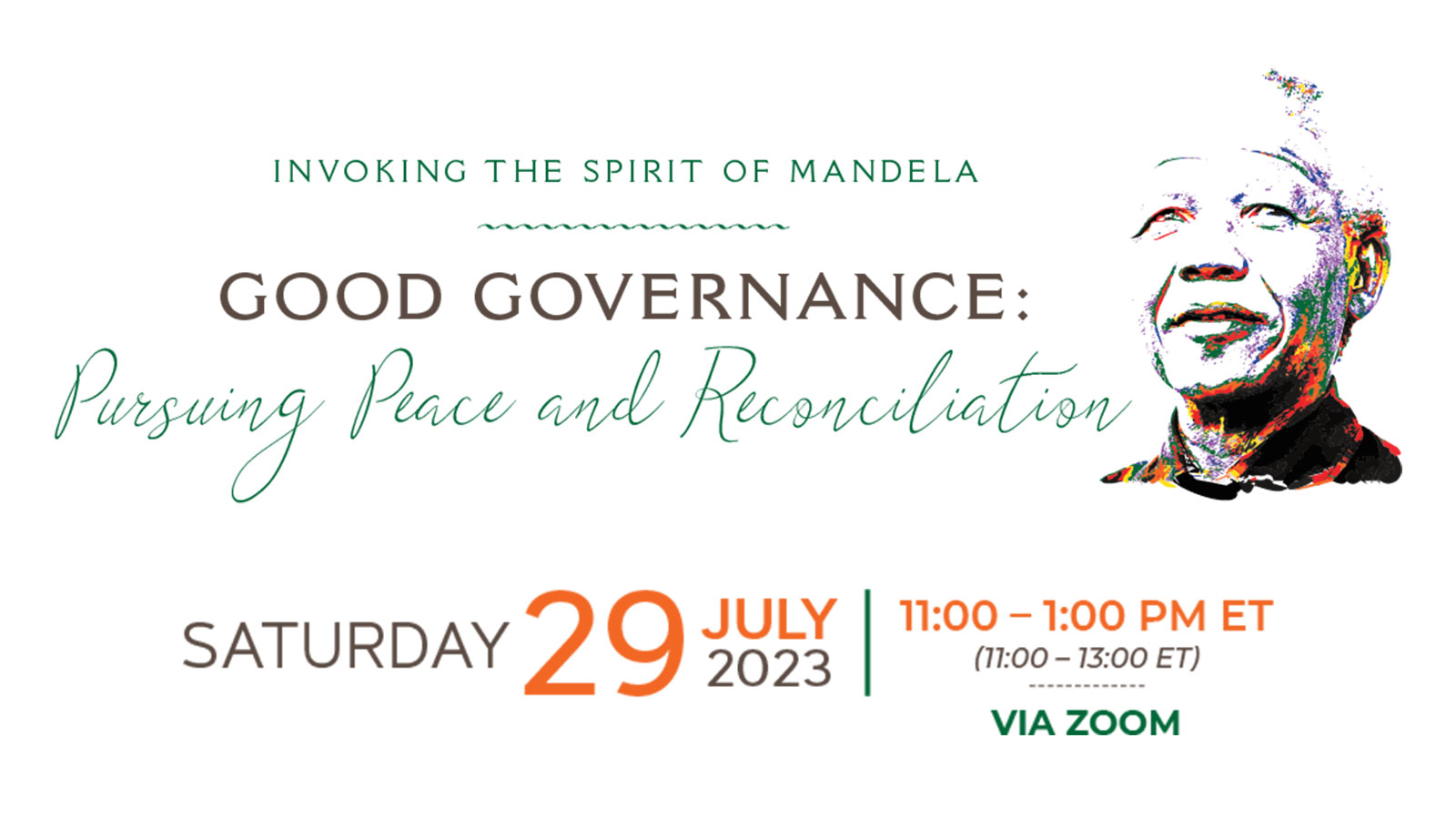 Registration Closed
In November 2009 the United Nations declared 18 July to be celebrated as Nelson Mandela International Day (aka Mandela Day) to honor the legacy of the great man, and also as a call to action for all individuals to take action to change their communities and the world for the better.
We, Give Them a Hand Foundation, the International Association of Applied Psychology, World Citizens Network Foundation, and United African Congress, all not-for-profit organizations, along with our media partners and sponsors Black Star News, NextMedia.tv, Branding Ovation, and The Pan African Unity Dialogue (PAUD) have decided to follow the lead of South Africa and observe the entire month of July as Mandela Month.
We believe that Mandela by his actions and statements has shown that while one must oppose injustice, one must also pursue peace and reconciliation.
It is fitting that we come together during Mandela Month to reflect upon and join the war on poverty and to promote peace with activism for good governance, justice and reconciliation. This includes renouncing aggression within and between countries.
Our organizations will jointly host an online event on Saturday, 29 July, 2023 as we meet with activists and problem solvers from academia, governments, and civil society organizations to discuss the erosion of democracy and lack of good governance in different corners of the world, which lead to internal divisions and aggression, and wars, low level and otherwise, currently taking place.
We'll focus on how we can work together to take action to reverse this destructive course which impedes the positive development of the affected nations and their citizens.
Moderator
Gordon Tapper, Founder, Give Them a Hand Foundation; President, United African Congress
Speakers Include
Dr. Mohammed Nurhussein, Chairman, United African Congress
Milton Allimadi, Publisher of Black Star News; Adjunct Professor, Africana Studies at John Jay College; Adjunct Professor, Journalism, at Graduate School of Journalism, Columbia University
Mamadou Niang, Journalist, Television Producer, and Founder, NextMedia.tv
H.E. Ambassador Sidque Abou-Bakarr Wai, Ambassador of the Republic of Sierra Leone to the United States
Dr. Judy Kuriansky, Professor, Columbia University Teachers College / ECOSOC-accredited NGO representative, International Association of Applied Psychology
Youth Representatives
Lyzianah Emakoua, MA International Affairs, The George Washington University; Executive Director, U.S. Branch, Hallmark International Youth Club


Registration Closed