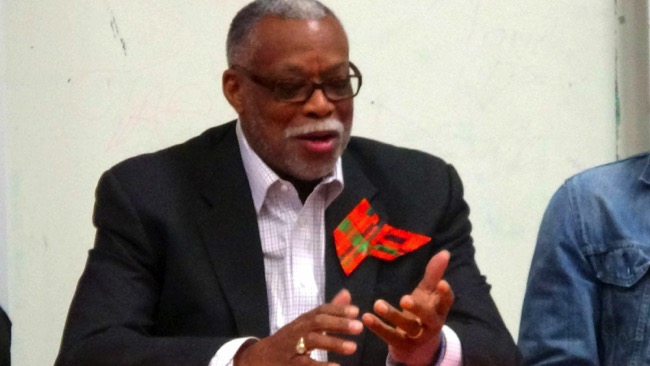 PRESS RELEASE
Contact: Don Rojas
Email: donjbrojas@gmail.com
Tel: 410-844-1031
IBW Launches Police Reform and Accountability Task Force
Retired Police Officer Ron Hampton to Chair
Washington, DC, March 13, 2015….The Institute of the Black World 21st Century (IBW) announced today the launch of its Police Reform and Accountability Task Force to be led by Ron Hampton, a retired DC police officer and former executive director of the National Black Police Association.
It will seek to identify evidence-based practices and develop recommendations related to the restructuring of law enforcement as well as criminal justice policies and practices designed to address the mistrust and extra-legal behavior exhibited by police personnel in communities of color throughout the United States.
The Task Force will examine and critique existing models of community policing as well as models for Police Civilian Complaint Review Boards across the country. It will also study best practices in diversity and racial sensitivity training programs for police departments.
In addition, the Task Force will review efforts at consciousness-raising and sensitivity training for black and people-of-color police officers with the objective of developing cops who are both competent law-enforcement personnel and individuals who truly "serve and protect" the communities in which they work.
"To be meaningful, police reform must mean 'police restructuring' based on a community-centered model of creating safe, secure and wholesome communities," said Ron Hampton. "In the past, reform has simply meant cosmetic changes that papered over structural and systemic problems as a way of continuing to conduct 'business as usual'."
Hampton is a highly respected national leader of police reform initiatives who has advised police departments and public officials across the United States and in several foreign countries.  He is also Co-Coordinator of IBW's Washington, D.C. Justice Collaborative and the point person for IBW's effort to adapt the Law Enforcement Assisted Diversion Program (LEAD) in Seattle, Washington to other cities across the country.
Ron Hampton will be joined on the Task Force by Dr. Sylvia Hill, professor of criminal justice, University of the District of Columbia; Dr. Jimmy Bell, professor of criminal justice, Jackson State University; Dr. Marsha Coleman-Adebayo, author, founder of the NoFearCoalition.org; Damon K. Jones, Blacks in Law Enforcement of America, Westchester County, New York; Reddick Hudson, former police officer, St. Louis, MO, ACLU of Missouri; Clarence Edward, retired chief of police, Montgomery County, MD; and Johnny Barnes Esq, former executive director, ACLU-NCA.
The IBW Task Force will also review the quantity and quality of "Know your Rights" training for community-based organizations and will work to further develop community-based police monitoring and accountability programs.
Special considerations will be given to analyzing policing styles, customs, patterns and practices inherent in policing communities of color in America. Recommendations will be based on verified transformative approaches to models for success.
"We simply cannot ignore the fact that the persistence of police harassment and killing of Black men and women is a direct consequence of the so-called War on Drugs", said Dr. Ron Daniels, Founder and President of IBW. "Therefore, it is imperative that we advance a paradigm of policing which includes ending the War on Drugs and all of its destructive policies and practices. The Task Force will serve as a resource to facilitate promoting this kind of transformational change.