---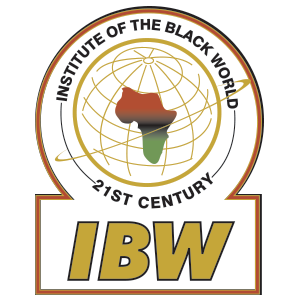 The Institute of the Black World 21st Century (IBW)
Stands with Colin Kaepernick
IBW Calls on Baltimore Ravens fans to urge team to hire him
Baltimore, Aug. 3 — The Institute of the Black World 21st Century (IBW) is standing with Colin Kaepernick and is calling on Baltimore Ravens fans, professional athletes across the country and civil and human rights organizations to also stand with Kaepernick and to urge the owners and management of the Baltimore Ravens football team to offer him a contract.
Kaepernick has been a free agent since March 9. But among the 32 NFL teams only two, the Seattle Seahawks and the Baltimore Ravens, have expressed an interest in possibly hiring Kaepernick. Since then, quarterbacks of lesser abilities and talents as well as several other free agents have been signed.
"It is clear that Kaepernick is being punished by the NFL for taking a knee during the national anthem, and for speaking out against institutional racism and police brutality against black men and women", said Dr. Ron Daniels, President of IBW. "Despite his talent, he is being blackballed for taking a principled and courageous stand on issues of social and racial justice. He should be given an opportunity to play and, I believe, that if hired by the Ravens, he will make a valuable contribution to the City of Baltimore both on and off the field."
John Harbaugh, the Baltimore Ravens head coach, said recently he has been talking to Kaepernick this summer. "I wouldn't rule it out at all," Harbaugh said. "He's a really good football player and I believe he's a really good person. It all depends on a lot of things." Raven's General Manager Ozzie Newsome has also expressed support for hiring Kaepernick, but, billionaire owner Steve Bisciotti is resisting the idea, fearful that negative fan reaction will affect the team's bottom line.
"Baltimore Ravens fans and people of good will from all races should call and write to the Ravens management in support of Kaerpenick," added Dr. Daniels. "Too often in the past, the NFL has been quick to forgive and rehabilitate players who have been involved in domestic violence and other types of misconduct. Kaepernick's only 'crime' was to speak truth to power, to stand on principle and to condemn injustice. He is the victim of the hypocrisies and double standards that are rampant in the NFL."
IBW commends prominent athletes like Kareem Abdul Jabar and Richard Sherman for standing with Kaepernick and calls on professional athletes, especially those in the NFL, to support his right to continue with his career as a professional football player.
"In the years following the 1968 Olympic Games in Mexico City when Olympians Tommy Smith and John Carlos raised their fists in a Black Power salute while receiving their medals, these star athletes were blackballed and victimized and their athletic careers took a huge hit", noted Dr. Daniels. "Not enough people of conscience and good will at the time voiced support for their courageous and principled stand. Let's hope that this will not be repeated in the case of Colin Kaepernick."
IBW is asking Ravens fans and the general public to call 410-701-4000, email the Ravens at contact.us@ravens.nfl.net and join the conversation on Twitter — #Istandwithkaepernick.