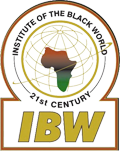 IBW Intensifies Attack on "War on Drugs"
Series of Town Hall Meetings to Discuss Alternatives to Racially-Biased Strategy
Group Calls for Dialogue on Legalization of Drugs to Stop Violence in Black Communities 
Press Release
Dr. Ron Daniels, President of the New York based Institute of the Black World 21st Century (IBW), announced today that the organization is intensifying its efforts to end what he describes as a "racially- biased" War on Drugs by holding Town Hall Meetings in Washington, D.C., Pittsburgh, PA and Baltimore, MD in the next few weeks.  President Richard M. Nixon launched the War on Drugs 41 years ago to halt the trafficking of illegal drugs in the U.S. But, Dr. Daniels and many drug policy reform advocates believe it has had a destructive impact on Black communities across the nation. Dr. Daniels states, "Black communities have been the primary target for selective policing practices that have resulted in the mass incarceration of millions of Black people. Families have been disrupted and communities devastated by a racist strategy. A major goal of the Town Hall Meetings is to increase public awareness of what our young brothers and sisters call a 'War on Us'."  IBW is among a growing number of organizations demanding that drug abuse and addiction be treated as a health crisis rather than criminal justice matter. IBW has also called for a National Dialogue on whether drugs should be legalized to stop the violence and killing associated with the illicit trafficking in Black communities.
The background/history and impact of the War on Drugs on Black communities will be addressed by Keynote Presenters at each of the Town Hall Meetings.  Rev. Jesse L. Jackson, President/Founder, Rainbow/PUSH Coalition, will serve as Keynote Presenter at the first session in Washington, D.C., Thursday, May 3, 6:00 PM at the Mount Carmel Baptist Church. George Curry, noted journalist, former Editor of Emerge Magazine and Executive Director, National Newspaper Publishers Association, will Keynote the session in  Pittsburgh, Friday, May 11, 6:00 PM at the Obama School; Warren Ballentine, Esq.,  nationally syndicated Radio Talk Show Host, will speak at the Baltimore session, Friday, May 18, 6:00 PM at Sojourner-Douglass College.   IBW has assembled a team of policy experts who will address issues related to the War on Drugs and offer safe, just and humane alternatives:  Deborah Small Esq., Executive Director, Break the Chains: Communities of Color and the War on Drugs; Neill Franklin, Executive Director, Law Enforcement Against Prohibition; Jasmine Tyler, Deputy Director, National Affairs, Drug Policy Alliance. Local criminal Justice/drug policy reform advocates will round out the Panels in each city. Atty. Nkechi Taifa, Senior Policy Analyst, Open Society Foundations, will moderate/facilitate the panel discussions. Dr. Daniels indicates that a major goal of the Town Hall Meeting is to encourage policy advocates and concerned citizens to work more closely together to end the War on Drugs and racially biased criminal justice policies. To that end, IBW will propose the formation of criminal justice /drug policy reform collaboratives in each locale to more effectively advance local/state agendas for positive change.
For further information or to arrange interviews call: 917.686.0854.