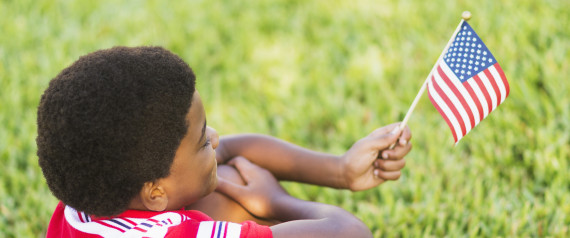 Immigration may seem an odd topic to discuss during Black History Month, I would challenge that there is no part of our history that is not shaped by migration, be it the forced migration of continental Africans to the Americas through the transatlantic slave trade or the Great Migration of free Blacks from the South after Reconstruction. Our lives, language, culture, traditions and identities are constantly being shaped and created in a Diaspora context. Whether we are the distant descendants of displaced people, first- and second-generation children of immigrants or recent arrivals, we are connected to one another and inextricably linked by our shared kinship as African descended peoples and standing in the legacy of Black liberation struggles. Recognizing and embracing this reality will bring unity and lead us to a vision that celebrates our diversity and complexity.
Immigration is a hotly contested topic, with rhetoric and media focus on Latino immigrants and conflict along the U.S.-Mexico border. Often ignored are the stories of over 3 million Black immigrants from countries in the Caribbean, Africa, Europe and Canada who live in the United States, comprising 10% of the U.S. foreign-born population. According to a recent Census report, the population of African immigrants is rapidly increasing, nearly doubling each decade. "Model minority" myths and exported stereotypes of African Americans would seek to divide Black immigrants from Black Americans when in fact, being Nigerian or Jamaican has not protected these communities from bearing the brunt of disproportionately high rates of deportation, unemployment, and economic exploitation, many living with the additional risk of undocumented status. The Black Immigration Network is dedicated to connecting these communities for action and raising our collective voices for social, political and economic justice.
As we celebrate Black History Month, I challenge us to dig deeper and recognize that some of our most honored and courageous trailblazers in the movement were immigrants:
Shirley Chisholm, the first Black woman to serve in the United States Congress and the both the first woman and the first Black American to seek the Presidential nomination of the Democratic Party was born in Brooklyn, NY to Caribbean parents.
Marcus Garvey, noted Pan Africanist and mass movement organizer and Founder of the United Negro Improvement Association (UNIA) was born in Jamaica, migrating to the U.S. in 1916.
Kwame Toure (formerly known asStokely Carmichael) political organizer and activist leader with Student Nonviolent Coordinating Committee (SNCC) and later the Black Panther Party for Self Defense was born in Port of Spain, Trinidad and Tobago.
I remind us of this, because it is the sacrifice and struggle for Black liberation, from Abolition to Civil Rights, that has paved the way for the opportunities and success enjoyed by thriving immigrant communities today.
Often we obscure our immigrant backgrounds as we fight for social justice, leading to an oversimplified idea of what it means to be Black and making it seem as if the interests of Black Americans and immigrants are not connected. This is far from true.
As Hannah Giorgis wrote for the Guardian, "Guinean immigrant Amadou Diallo was not asked about his native language before officers emptied 41 bullets into his body. When Haitian immigrant Abner Louima was brutalized by NYPD officers, none of them paused to inquire if he was the 'right' kind of black to be torturing. Our international flavor of respectability politics will not save us from the sin of our skin."
Giorgis is correct. From Dred Scott to Michael Brown, the fight for full citizenship in the U.S. continues for all people of African descent. So today on the frontlines of the #BlackLivesMatter movement, we fight as brothers and sisters demanding human rights, dignity and respect for ALL Black Lives. We must challenge ourselves and one another to redefine what it means to be Black and proud, with the fullness of our identity. Let us not dismiss and minimize our various backgrounds, cultures and heritage, but uplift and strengthen our movement by building bridges that connect us.
This means that racial justice and migrant rights are not a tradeoff, but equally important fights. We can't accept anti-immigrant rhetoric that lead to laws restricting Black American voter access. Nor should we accept immigration policies that ignore or penalize African and Carribbean migrants. As my organization, the Black Alliance for Just Immigration (BAJI) states, we demand social and economic justice for all. Working together at the intersections of our fights to create a just and equitable society that benefits us all is the only way to fulfill on the potential of a true democracy.
In order for us all to get free, we must embrace our shared origin, history and yes, future. Until we all win.
We'll know black lives matter when we are unified through our Diaspora connections to achieve collective liberation.
This post is part of the "Black Future Month" series produced by The Huffington Post and Black Lives Matter for Black History Month. Each day in February, this series will look at one of 28 different cultural and political issues affecting Black lives, from education to criminal-justice reform. To follow the conversation on Twitter, view #BlackFutureMonth — and to see all the posts as part of our Black History Month coverage, read here.