Watch This Video: Black Teacher Crisis
A new study published by the Institute of Labor Economics finds that black children assigned a black teacher during elementary school performed better on standardized tests, especially those children from poor families. Another recent study finds black students with a black teacher were more interested in college. And a 2016 report by Vanderbilt University finds that black teachers are twice as likely to identify gifted black students.
"These studies suggest that black teachers are powerful role models, particularly for black boys; that they are more likely than white teachers to recognize competence in their black students; and that subjective judgments by teachers play a vital role in determining success at school. All the more reason for public schools across the country to do more to recruit and retain teachers of color." — Where Did All the Black Teachers Go? by Brent Stables, New York Times
Yet quite the opposite is playing out in urban school districts. The Albert Shanker Institute found that mass layoffs and school closures due to poor test scores are actually driving black teachers out of the profession.
In each of the nine cities they studied, a higher percentage of black teachers left than white or Latino. Cities like Chicago, Cleveland, and Los Angeles saw black teacher populations drop by a third. And New Orleans lost 62 percent.
"In all, that means 26,000 African American teachers have disappeared from the nation's public schools—even as the overall teaching workforce has increased by 134,000. Countless black principals, coaches, cafeteria workers, nurses, and counselors have also been displaced—all in the name of raising achievement among black students." — Black Teachers Matter by Kristina Rizga, motherjones.com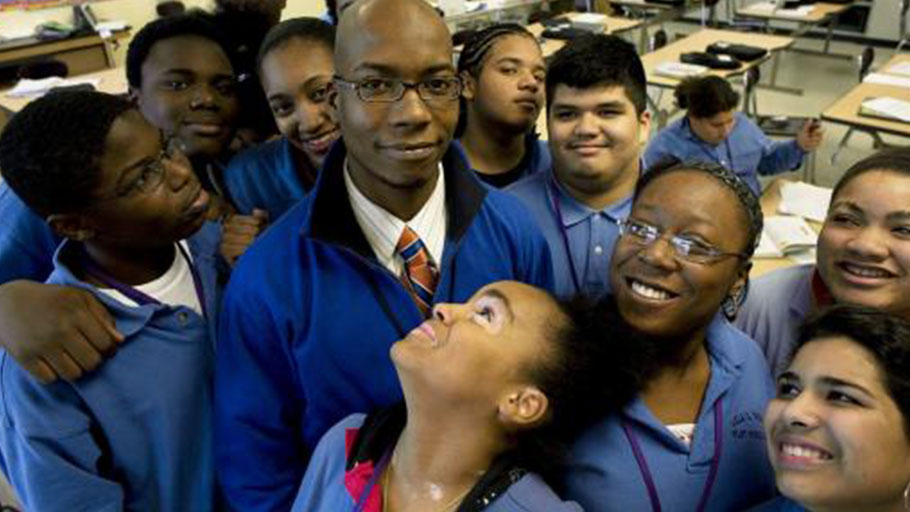 Columbia University's Christopher Emdin told Mother Jones magazine many black educators leave because they're forced to become exactly what they resented growing up.
In his book For White Folks Who Teach in the Hood, he writes, "The time will always come when teachers must ask themselves whether they will follow the mold or blaze a new trail."
The achievement gap isn't going anywhere anytime soon. And it could take a generation to close the teacher racial gap.
Until then, it's up to the teachers who right now are affecting the lives of millions of black students to check our privilege and learn about the struggles our children are facing.