Free Virtual Event! Oct 18, 2021 at 6:00 PM EDT — Discussion will range from the senseless banning of Nkechi Taifa's and other books by a school district this summer, to the environment when her books were first published in 1983 and 1992, and why they are still relevant today. RSVP by clicking here.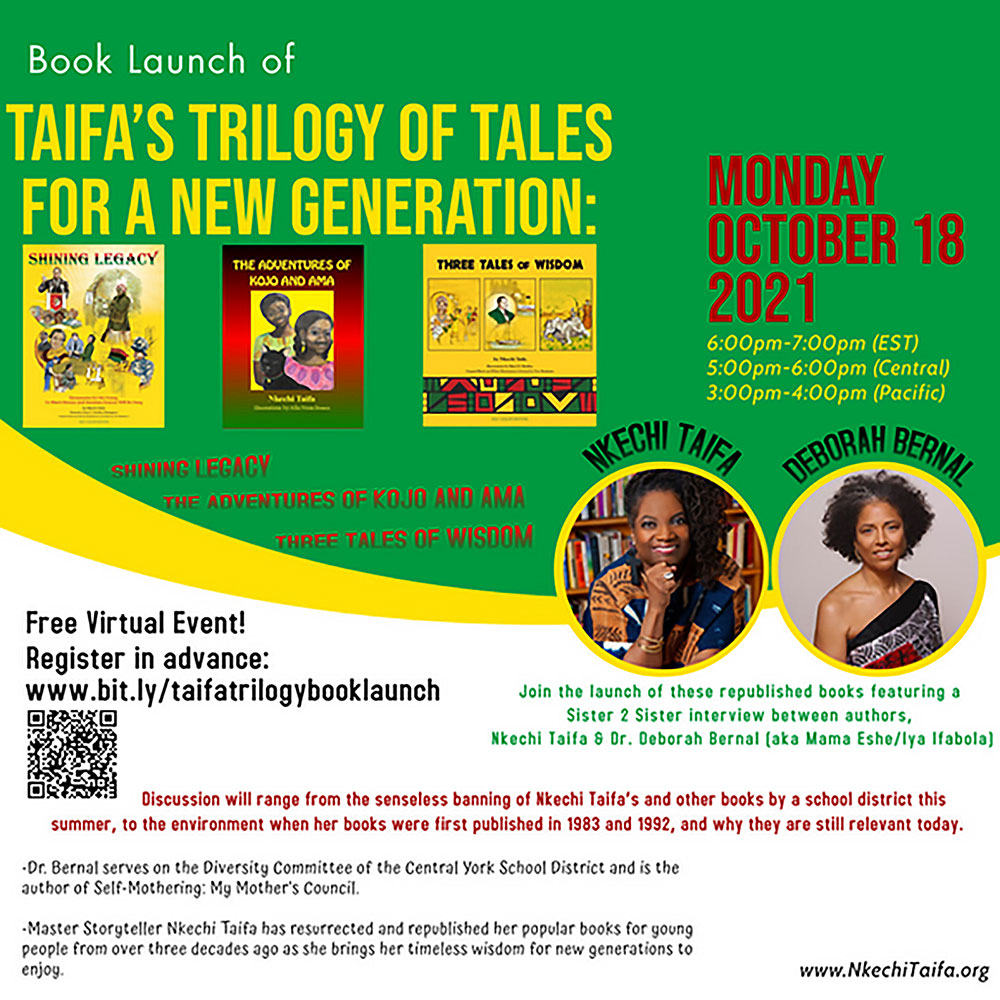 RSVP HERE
---
Also See:
"The Taifa Trilogy," Nkechi Taifa's Three Africentric Children's Classics are Back in Print
Nkechi Taifa, internationally renowned human rights activist and lawyer, founder, principal and CEO of The Taifa Group and the author of her top-selling, acclaimed memoir Black Power, Black Lawyer, announced today that she has reissued three of her popular children's books—Shining Legacy, The Adventures of Kojo and Ama and Three Tales of Wisdom.
READ ARTICLE