Recorded April 5, 2019, Newark, NJ — Panelists from across the country shared their perspectives on the nature of the crisis and offered ideas for countering the devastating assault on Black communities.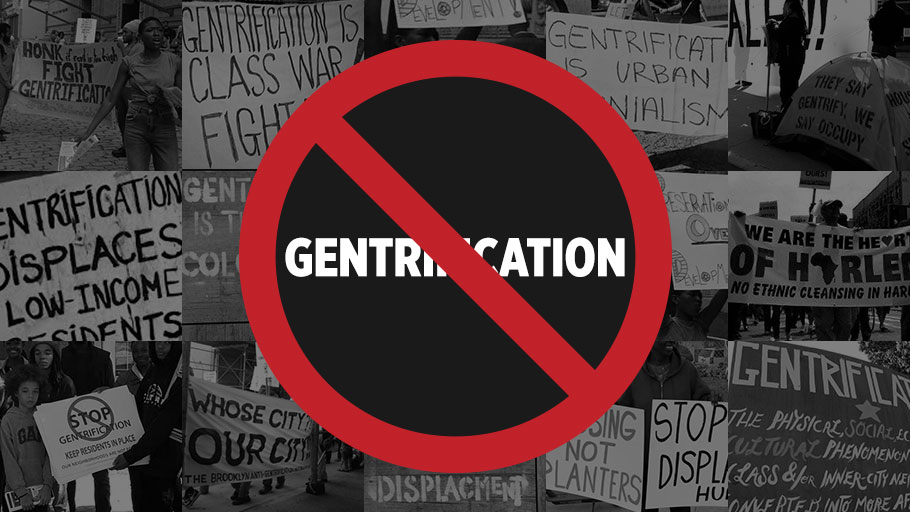 The National Emergency Summit on Gentrification
Participants Emerge Determined to Preserve and Rebuild Black Communities
Organizers Outline Elements of an Action Agenda
Synopsis of the Proceedings
April 4-6, scores of grassroots leaders, community economic development practitioners, urban planners, elected officials, scholars, professional planners, civil rights and faith leaders gathered in Newark, New Jersey for a National Emergency Summit on Gentrification. Convened by the Institute of the Black World 21st Century under the leadership of Dr. Ron Daniels, President and hosted by Ras J. Baraka, Mayor of Newark, the Summit focused on reversing and overcoming the displacement of Black people and Black culture caused by the devastating impact of Gentrification. Organizers termed this phenomenon "the Negro Removal Program of the 21st Century…
Read Full Report
See Program
National Town Hall Meeting
Gentrification "The Negro Removal Program" of the 21st Century
Where Do We Go from Here?
Date: Friday, April 5, 2019
Place: New Jersey Institute of Technology (NJIT), Newark New Jersey
Host: Mayor Ras J. Baraka, Mayor of Newark, NJ
Convener: Dr. Ron Daniels, President, Institute of the Black World 21st Century
Moderator: Host, Make It Plain, SIRIUSXM
Invocation
Rev. Louise Scott-Rountree, Clergy Affairs Manager, City of Newark, NJ
Imam Aqeel Mateen, Imam of Masjid Ash Shifaa, President of United Muslim Inc., Newark, NJ
The Black National Anthem
All Together in Unison
Welcome
Carmelo Garcia, Chief Development Officer, Department of Housing and Economic Development, City of Newark
The Occasion and Introduction of Moderator and Panelists
Dr. Ron Daniels, President, Institute of the Black World 21st Century
Panel Discussion
Moderator, Mark Thompson, Host, Make It Plain, SIRIUSXM
Panelists
Dr. Julianne Malveaux, Political Economist, President Emeritus, Bennett College for Women, Washington, DC
Dr. Jeffrey Lowe, Associate Professor, Department of Urban Planning and Environmental Policy, Texas Southern University, Houston, TX
Larry Hamm, Chairman, People's Organization for Progress (POP), Newark, NJ
Bishop Reginald Jackson, President, Council of Bishops, AME Church, Atlanta, GA
Ellen M. Lee, Director of Community Economic Development, New Orleans, LA
Charles Barron, New York State Assemblyman, East New York, NY
Samantha Master, Black Youth 100 Project, Baltimore, MD
Willie Barney, President & Facilitator, African American Empowerment Network, Omaha, NE
Dr. Safiya Omari, Chief of Staff, Mayor Chokwe Antar Lumumba,
Jackson, MS
Rev. Dr. Sheridan "Todd" Yeary, Vice-President/ Chief Strategist Engagement and Programs, Rainbow/PUSH Coalition, Chicago, IL
Rev. Dr. Jonathan Weaver, Founding President, Collective Empowerment Group, Baltimore, MD
Fredrica Bey, New Jersey Coalition for Due Process, Newark, NJ
Q&A with Audience via Index Cards time permitting
Combating the Crisis of Gentrification in Black America
Concluding Remarks
See Flyer