On this page we are sharing information on ways to help those affected by Hurricane Dorian. IBW is not collecting donations for this purpose but we are assisting the relief and rebuilding efforts by providing our IBW community to the resources listed below.
On this Page:
---
1.
Bahamas Hurricane Restoration Fund
Bahamas Hurricane Restoration Fund of the Caribbean American Political Action Fund provides an opportunity to assist people affected by Hurricane Dorian by making a financial contribution to an organization or church of your choice in the Bahamas through the Bahamas Chamber of Commerce.
See detailed information below:
The Caribbean-American Political Action Committee Recommends Bahamas Hurricane Restoration Fund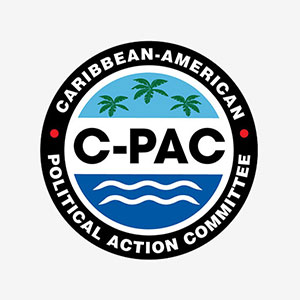 September 6, 2019, Washington, D.C. — On behalf of C-PAC, co-founder Chris Gardiner accompanied the Bahamas Counsel General, Mr. Theo Neilly, to a meeting with the DC Chamber of Commerce today. The meeting was attended by the Chairman and President (former DC counsel member Vincent Orange) of the Chamber, and a number of prominent DC businessmen. The purpose of the meeting was to discuss the situation in the Bahamas, and how the Chamber could best provide assistance.
A number of avenues are to be pursued in the next few days. The public will be informed. We have attached here information for the Bahamas Chamber of Commerce Bahamas Hurricane Restoration Fund for those of you who may wish to make a financial contribution.
The Bahamas Chamber is one of a limited number of organizations approved by the Bahamian government for this purpose. However, it is not a government operated or controlled fund. It is a US registered 501C (3) organization. Consequently, all contributions are tax deductible. C- PAC recommends this organization to our members and friends, and those in the wider Caribbean community, who may wish to make a financial contribution.
If you have an organization or church in the Bahamas you would like to direct your contribution to you can note that on your check. And we would appreciate your sharing this information with your social network. The need is great. The suffering is extensive. Your help is needed. It will be greatly appreciated.
Established in 2005, the Caribbean-American Political Action Committee (C-PAC) advances the political agenda of Caribbean-Americans currently residing in the Washington, D.C. Metropolitan Area (including Washington, D.C., Baltimore County, Prince George's County, Montgomery County, and Northern Virginia).
BCCEC
Bahamas Chamber of Commerce (BCCEC)
Account Name: Restore Bahamas Account# 05625-2885465
Bahamas Hurricane Restoration Fund This is a 501c3 and is not affiliated with the government of the Bahamas. It is registered in Washington, DC and provides US entities with tax deductions associated with their donation.
Address:
1629 K St NW Ste 300 Washington, DC 20006-1631
Bank of America SWIFT
BOFAUS3N Account Number: 483066581180 Routing Number: 026009593 (Wire Transfer)
021000322 (Paper & Electronic)
*For US Tax purposes, Deltec Bank will need the fill name and address of each donor.
Contact
Melanie Hutcheson of Deltec
Tel: 242 302-4100
---
2.
Hotline Information
Bahamas National Hotline for Crisis Intervention is available 24/7 and operated by the Bahamas Department of Social Services will provide referral to mental health resources upon request.
Phone: 1-242-422-2763
---
3.
Website for locating loved ones affected by Hurricane Dorian
Find/Provide info on persons displaced by Hurricane Dorian in the Bahamas
Website: www.DorianPeopleSearch.com
---
4.
Hurricane Dorian Volunteer Registration Forms
Bahama.gov site: Volunteer forms for individuals in the medical field and allied health professions.
Website: www.bahamas.gov.bs/health (see top right of the webpage)
---
5.
Medical Logistics
HealthcareReady is in the Bahamas now supporting medical logistics.
Website: www.HealthcareReady.org
For response-related requests, please email alerts@healthcareready.org.
For general inquiries, please email contactus@healthcareready.org or call 866-247-2694.
For media requests, please email news@healthcareready.org.
For pharmacy operating status, please check RxOpen.org.
Please continue to check HealthcareReady.org, HealthcareReady.org/Dorian and RxOpen.org for updates during the response, and consider supporting our work!
---
6.
List of needed resources and locations to receive donations
AME Church has identified list of needed resources and locations to receive donations.
The AMEC International Health Commission is working with the 11th Episcopal District of the AME Church who is:
1) receiving financial contributions at the Eleventh Episcopal District Office (101 E Union St., Suite 301, Jacksonville, FL 32202) and electronically using Givelify (11th Episcopal District AME Church).
2) receiving supplies at Greater St. Paul AME Church located at 3680 Thomas Ave, Coconut Grove, Florida 33133. The church telephone number is (305) 448-2742.
3) distributing the donated supplies at:
a) Robinson-Morris AME Church located at #3 Anthol Road, Ridgeland Park West, P.O. Box SS-6973, Nassau, Bahamas. The church telephone number is 242-356-2347.
b) Cousin-McPhee AME Church located at Carmichael Rd., P.O. Box CR-56028, Nassau, New Providence, Bahamas. The church telephone number is 242-361-0809.
c) Cummings-Young AME Church located at Settler's Way P.O. Box F-60145, Freeport, Grand Bahamas. The telephone number is 242-352-4156.
d) I.B.G. International Bodyguards Security Company Limited Warehouse located at E. Bay St., Nassau, Bahamas
Requested items include:
Generators, tarps, flashlights, batteries, blankets, first aid kits, dry towels, meals ready to eat (MREs), fresh water, baby formula, baby food, sanitary items, mosquito repellent and mosquito nets, hand crank can openers, can foods, cleaning supplies, gloves, portable solar panels, and eye protective wear (goggles).
Disaster preparedness and response supplies may also be ordered at http://amechealth.org/Store and shipped directly to Greater St. Paul AME Church, at the address noted in #2, for transport to the distribution sites.
Additionally, medical support is being sought out by many including the AME International Health Commission. Information about medical mission trips in partnership with other agencies is forthcoming.
---
7.
Carnival Corporation Partners with Tropical Shipping to Collect and Ship Donations to The Bahamas
Carnival Corporation & plc, the world's largest leisure travel company, announced a partnership with Tropical Shipping and The Bahamas National Emergency Management Agency (NEMA) to collect and deliver NEMA-approved food and supplies donated in Broward, Miami-Dade and Palm Beach counties for the people of The Bahamas.
Food and Supplies Donation List
Ready-To-Eat Meals
 Tents
Cots: Adult Size
Hygiene Kits: Pampers (all sizes), baby wipes, sanitary napkins, deodorant, toothbrushes, toothpaste, soap, toilet paper, adult diapers, hand sanitizer
Bottled Water: Cases
Non-Perishable Food Items: Canned fish, canned meats, canned pureed veg, peanut butter, jars of baby food, powdered milk, baby formula
Disposable Cutlery: Pre-packed cutlery, cups, plates
Water Bladders: Size 2,500 gallons
Reusable Water Containers: Size 3 gallons
First Aid Items: Sterile bandages/gauze (all sizes), tape
Portable Generators: 15KW – 25KW
Chainsaws
Plastic Tarpaulin
Debris Removal Tools: Shovels, rakes, axes, wheel barrows
Portable Single and Double Burner Stoves
Portable Outdoor Lamps/Lights: Battery operated
Water Purification Kits: Brita water filters and purification tablets
Flashlights: Wind-up and battery operated
Blankets and Towels
Insect Repellents: Spray, bracelets
Portable Radios: Wind-up and battery operated
Batteries: D Cell, AA
Portable Bathroom
Cleaning Supplies: Bleach, brooms, mops, Pinesol, garbage bags
Life Jackets and Ponchos: Adult and child size
Drop-Off Locations for Food and Supplies for the Bahamas
Tropical Shipping Cargo Receiving Location – Palm Beach County
Hours: M – F, 8:00 a.m. – 4:00 p.m.
1489 Martin Luther King Jr. Blvd.
Riviera Beach, Florida 33404
(561) 881-3999
(561) 881-3951
hurricanecentral@tropical.com
Miami-Dade County Main Library – Miami Dade
Hours: Accepting donations Monday – Saturday from 8:00 a.m. – 5:00 p.m.
101 W. Flagler St.
Miami, FL 33130
(305) 375-2665
Stephen P. Clark Center – Miami Dade
Hours: Accepting donations Monday – Saturday from 8:00 a.m. – 5:00 p.m.
111 NW First St., Miami.
Miami, FL 33128
Joseph Caleb Center – Miami Dade
Hours: Accepting donations Monday – Saturday from 8:00 a.m. – 5:00 p.m.
5400 NW 22 Ave.
Miami, FL 33142
Office of Emergency Management Warehouse – Miami Dade
Hours: Accepting donations Monday – Saturday from 8:00 a.m. – 5:00 p.m.
8008 NW 14 St.
Doral, FL 33126
Tropical Shipping Cargo Receiving Location – Miami
Tropical Shipping
Hours: M – F, 8:00 a.m. – 4:00 p.m.
9505 NW 108th Avenue
Medley, FL 33178
(561) 881-3999
(561) 881-3951
hurricanecentral@tropical.com
Website (Carnival Corporation): www. carnival-news.com/2019/09/04/carnival-corporation-partners-with-tropical..
Website (Tropical Shipping): www.tropical.com/news/2019/carnival-corporation-partners-with-tropical-shipping