Editors Note: Below is a sampling of statements of condemnation from black organizations and individuals in Africa, the Caribbean and Black America
---
1/4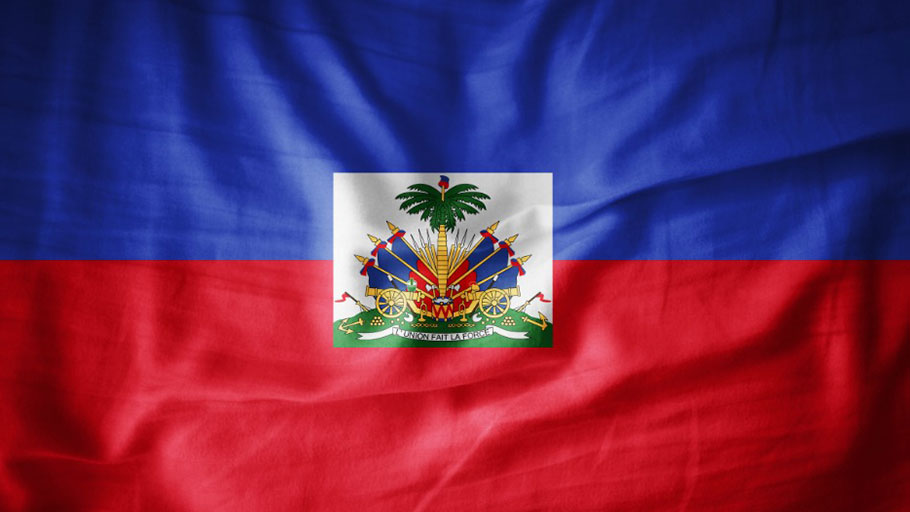 HAITI: Caribbean Dignity Unbowed.
Regional Headquarters, Kingston, Jamaica, January 13, 2018 – The following statement is issued by the Vice-Chancellor of The University of the West Indies, Professor Sir Hilary Beckles.
The democratic, nation-building debt the American nation owes the Caribbean, and the Haitian nation in particular that resides at its core, is not expected to be repaid but must be respected. Any nation without a nominal notion of its own making can never comprehend the forces that fashion it origins.
Haiti's Caribbean vision illuminated America's way out of its colonial darkness. This is the debt President Trump's America owes Toussaint L'Ouverture's Haiti. It's a debt of philosophical clarity and political maturity. It's a debt of how to rise to its best human potential. It's a debt of exposure to higher standards. Haiti is really America's Statue of Liberty.
The President's truth making troops might not know, and probably care little for the fact that Haitian people were first in this modern world to build a nation completely free of the human scourge of slavery and native genocide. It might be worthless in their world view that Haiti's leadership made the Caribbean the first civilization in modernity to criminalize and constitutionally uproot such crimes against humanity and to proceed with sustainability to build a nation upon the basis of universal freedom.
The tale of their two constitutions tells this truth. The American Independence Declaration of 2nd July, 1776, reinforced slavery as the national development model for the future. The Haitian Independence Declaration, 1st January, 1804, defined slavery a crime and banished it from its borders. Haiti, then, became the first nation in the world to enforce a provision of personal democratic freedom for all, and did so at a time when America was deepening its slavery roots.
The USA, therefore should daily bow before Haiti and thank it for the lessons it taught in how to conceptualize and create a democratic political and social order. Having built their nation on the pillars of property rights in humans, and realizing a century later that slavery and freedom could not coexist in the same nation, Americans returned to the battlefield to litigate the century's bloodiest defining and deciding civil war.
Haiti was and will remain this hemisphere's mother of modern democracy; and the Caribbean, the cradle of the first ethical civilization. For President Trump, therefore, to define the Caribbean's noble heroes of human freedom, whose sacrifice empowered and enlightened his nation in its darkest days, as a site of human degradation is beyond comprehension. It is a brutal bashing of basic truths that are in need, not of violation, but celebration.
Haiti, then, is mankind's monument to its triumphant rise from the demonic descent into despair to the forging of its first democratic dispensation. It is home to humanity's most resilient people who are the persistent proof of the unrelenting intent of the species to let freedom rain and reign.
Thankfully, many fine souls dedicated to social justice have risen to 'write this wrong' into the public record. Let's take comfort in recalling one such line drawn on the highway of history. In this 2018 White House attempt to diminish Caribbean Civilization let's read aloud a part of William Wordsworth's 1802 celebratory sonnet to Toussaint L'Ouverture of Haiti, the greatest democracy mind of modernity:
"…though fallen thyself, never to rise again,
Live and take comfort. Thou have left behind
Powers that will work for thee,
Air, earth, and skies;
There's not a breathing of the common wind
that will forget thee; thou have great allies;
thy friends are exultation, agonies, and love,
and man's unconquerable mind."
Professor Sir Hilary Beckles
Vice-Chancellor, The University of the West Indies
---
2/4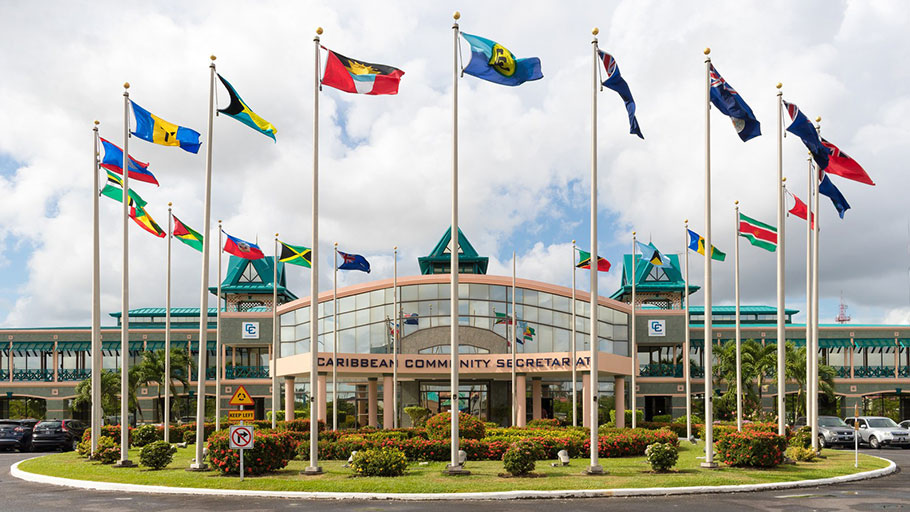 Statement by the Caribbean Community (CARICOM) on Comment Made by the President of the United States of America
The Caribbean Community (CARICOM) is deeply disturbed by reports about the use of derogatory and repulsive language by the President of the United States in respect of our Member State, Haiti, and other developing countries. CARICOM condemns in the strongest terms, the unenlightened views reportedly expressed.
Of additional concern, is this pattern of denigrating Haiti and its citizens in what seems to be a concerted attempt to perpetuate a negative narrative of the country.
We are especially saddened that such narrative emerged around the time of the anniversary of the devastating 2010 earthquake which took so many lives of citizens in that country.
The Caribbean Community expresses its full support for the dignified statement of the Government of the Republic of Haiti in reaction to this highly offensive reference. It should be recalled that Haiti is the second democracy in the Western Hemisphere after the United States and that Haitians continue to contribute significantly in many spheres to the global community and particularly to the United States of America.
CARICOM therefore views this insult to the character of the countries named and their citizens as totally unacceptable.
---
3/4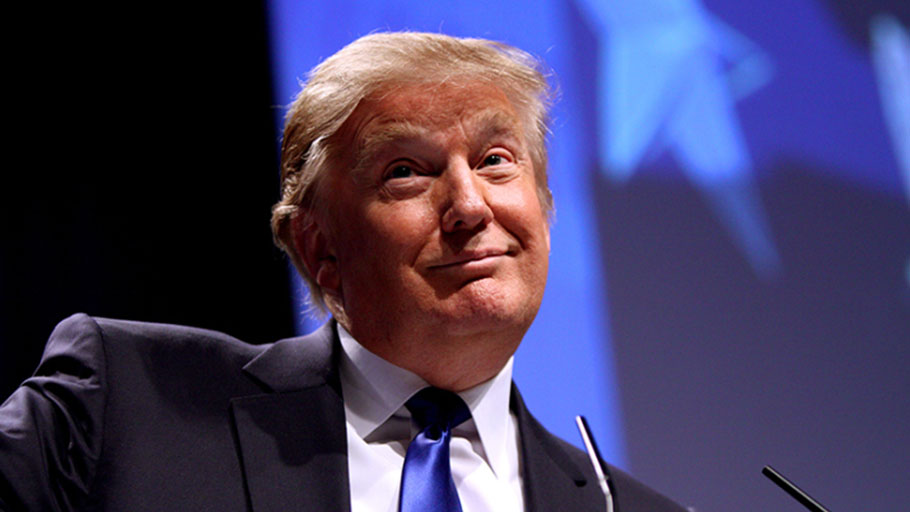 Civil Rights Groups, U.S. Lawmakers Condemn Trump's "sh—hole countries" Remarks
By Freddie Allen
Editor-In-Chief, BlackPressUSA.com/NNPA Newswire
Trump made the comments during a meeting with Republican and Democratic congressmen about immigration reform and President Obama's Deferred Action for Childhood Arrivals (DACA) program.
The New York Times reported: "When Mr. Trump heard that Haitians were among those who would benefit from the proposed deal, he asked whether they could be left out of the plan, asking, 'Why do we want people from Haiti here?'"
Congressional Black Caucus Chairman Cedric Richmond said that the Diversity Visa Program "greatly benefits immigrants from African countries and provides an opportunity for them to achieve the American Dream."
Civil rights groups and lawmakers on Capitol Hill condemned racially hostile comments that President Donald Trump made during a recent meeting about immigration reform with Democrats and Republicans at the White House.
The New York Times reported: "President Trump on Thursday balked at an immigration deal that would include protections for people from Haiti and some nations in Africa, demanding to know at a White House meeting why he should accept immigrants from 'sh–hole countries' rather than from places like Norway, according to people with direct knowledge of the conversation."
The U.S. congressmen that attended the meeting, according to The New York Times, included: Senator Lindsey Graham (R-S.C.); Senator Richard J. Durbin (D-Ill.); Rep. Kevin McCarthy (R-Calif.); Senator David Perdue (R-Ga.); Senator Tom Cotton (R-Ark.); Representative Robert W. Goodlatte (R-Va.).
Trump's disparaging comments received quick condemnation in the civil rights community and across the political spectrum.
Dr. Benjamin F. Chavis, Jr., the president and CEO of the National Newspaper Publishers Association tweeted: "It is a glaring contradiction that as the US is preparing to celebrate the birthday of Dr. Martin Luther King Jr as a national holiday, President Trump utters racist statements against Africa and people of color."
In a statement about the President's comments posted to her Twitter account, Rep. Mia Love (R-Utah), the only Republican serving in the U.S. House of Representatives of Haitian descent, said that his "behavior is unacceptable from the leader of our nation."
Love continued: "My parents came from one of those countries but proudly took the oath of allegiance to the Unites States and took on the responsibilities of everything that being a citizen comes with. They never took a thing from our federal government. They worked hard, paid taxes, and rose from nothing to take care of and provide opportunities for their children. They taught their children to do the same. That's the American Dream."
Love added that Trump must apologize to "the American people and the nations he so wantonly maligned."
Rep. Cedric Richmond (D-La.), the chairman of the Congressional Black Caucus, said that President Trump's comments are yet another confirmation of his racially insensitive and ignorant views.
"It also reinforces the concerns that we hear every day, that the President's slogan Make America Great Again is really code for Make America White Again," said Richmond.
Richmond continued: "All of the reservations we have had about negotiating with him on immigration are well-founded. President Trump is clearly more concerned with ending the future flow of immigrants from Africa and the African diaspora than providing relief to Dreamers who came here through no fault of their own. Unfortunately, there is no reason to believe that we can negotiate in good faith with a person who holds such vile and reprehensible beliefs."
Marc Morial, the president and CEO of the National Urban League, said Trump's crude statement regarding immigration from Haiti and African nations is appalling for its lack of compassion, and stunning for its ignorance about the contributions of Haitian and African immigrants.
"Even more troubling was the fact that his slur was coupled with a desire for more immigration from overwhelmingly White countries like Norway," said Morial. "Congress must reject this divisive and racially-discriminatory approach to immigration policy."
Rev. Al Sharpton, the president and founder of National Action Network (NAN), said that Trump's deplorable statements while meeting with a bipartisan group of lawmakers at the White House regarding an immigration deal go beyond racial insensitivity.
"For the President to make these remarks just after he was quoted as saying all Haitians have AIDS and Nigerians live in huts, demonstrates a consistent pattern of racism and bigotry. It is further concerning that he is doing it in policy meetings that will impact laws in this country and abroad," said Sharpton. "Trump uses White nationalist rhetoric to continue to explicitly defile, disrespect, and destroy communities of color. His lack of presidential decorum is a disgrace to our country's highest office."
Sharpton continued: "We must challenge the Senate and Congress to repudiate President Trump's comments and every Senator that was in that meeting should publicly denounce him. They should also explain why they didn't say anything in the meeting—and if they fail to answer they should be targeted by the civil rights community as accomplices."
Sharpton said that Trump's comments were the ultimate disrespect to hundreds of communities who believe in the American Dream—the same dream of equality and justice that Dr. King had.
"We will not let Trump or his Administration forget these words when we vote this year or in 2020," Sharpton said.
---
4/4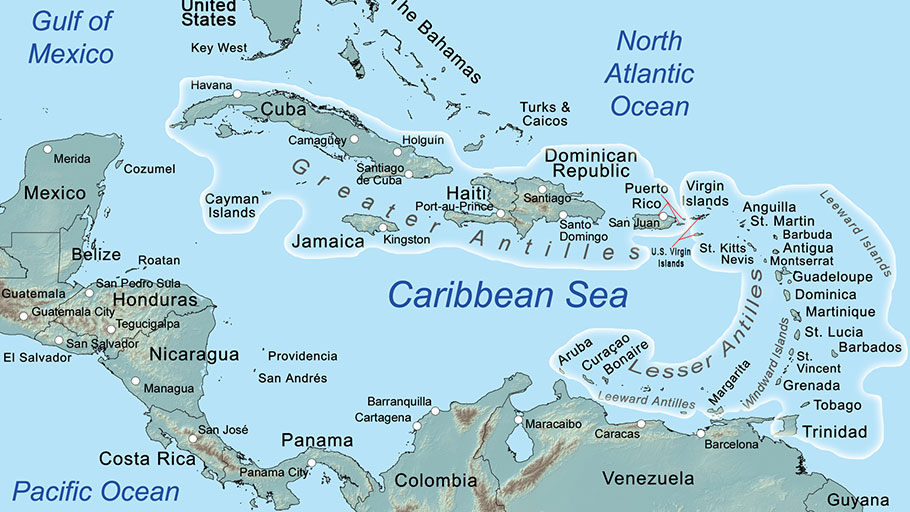 Declaration of the People of the Caribbean
A Declaration that was authored by the Pan-Africanist and Socialist popular forces of the Caribbean nation of Barbados at Bridgetown, Barbados on Saturday 13th January 2018, and submitted to the people and civil society organizations of the Caribbean for their endorsement and adoption.
U S President Donald Trump Has Been Declared "Persona Non Grata" in the Caribbean
We, the under-signed representatives of the sovereign people of the Caribbean, hereby declare that President Donald Trump of the United States of America is "Persona Non Grata" in our Caribbean region !
We further declare that as a "Persona Non Grata" President Donald Trump is NOT welcome in any territory of the Caribbean, and we hereby confirm that we – the Caribbean people – will petition our Governments, vehemently protest against any Trump visit, and engage in popular demonstrations designed to prevent President Donald Trump's entry into any portion of the sovereign territory of our Caribbean region.
As sons and daughters of the Caribbean, we hereby affirm that the continent of Africa is the revered Motherland of a sizable majority of our people and that the Republic of Haiti — the seminal architect of the destruction of the system of chattel slavery that held our ancestors in bondage — is the foundational cornerstone of our Caribbean Civilization, and we therefore consider that any insult or attack that is directed at the African continent or at the Republic of Haiti is intrinsically an insult and attack that is directed at us as well.
We further affirm that we Caribbean people — in light of our history of experiencing, resisting, and surviving the most horrendous forms of enslavement and colonialism — consciously regard ourselves as champions and defenders of the dignity and fundamental human rights of all Black or African people, and that we are guided by an over-arching and non-negotiable principle of zero tolerance of any manifestation of anti-Black or anti-African racism or discrimination.
It is against this background that we, the sovereign people of the Caribbean, have determined that by describing the nations of Africa, the Republic of Haiti and the Central American nation of El Salvador as "shithole" countries, U S President Donald Trump has committed a despicable and unpardonable act of anti-Black, anti-African, anti-Brown racism that has served to further energize and fortify the vile White supremacy system that the said President Trump has self-consciously sought to champion and lead.
We — the sovereign people of the Caribbean– hereby declare to the entire world that we vehemently and unreservedly denounce President Donald Trump and the evil and inhuman White supremacy value system that he represents !
Endorsed and Supported by the Following Organizations and Individuals :
Clement Payne Movement of Barbados
Pan-African Coalition of Organizations (PACO)
Israel Lovell Foundation of Barbados.
Caribbean Movement for Peace and Integration (CMPI)
Caribbean Chapter of the International Network in Defense of Humanity
Global Afrikan Congress
Caribbean Pan-African Network (CPAN)
Peoples Empowerment Party (Barbados)
Bobby Clarke (Barbados)
Trevor Prescod, Member of Parliament (Barbados)
David Denny (Barbados)
John Howell (Barbados)
Lalu Hanuman (Barbados / Guyana)
Onkphra Wells (Barbados)
Rahmat Jean-Pierre (Barbados)
Philip Springer (Barbados)
Ivana Cardinale (Venezuela)
David Comissiong (Barbados)
Organization for the Victory of the People (Guyana)
Gerald Perreira (Guyana)
Black Consciousness Movement of Guyana
Dorbrene O'Marde (Antigua and Barbuda)
Thelma Gill-Barnett (Barbados)
Anthony "Gabby" Carter (Barbados)
Cuban /Barbadian Friendship Association
Friends of Venezuela Solidarity Committee (Barbados)
Maxi Baldeo (Barbados)
Dr. Nancy Fergusson Jacobs (Barbados)
Ayo Moore (Barbados)
NswtMwt Chenzira Davis Kahina (Ay Ay Virgin Islands-US)
Anthony Reid (Barbados)
Cheryl Hunte (Barbados)
Hamilton Lashley (former Barbados Minister of Government)
Erica Williams (Guyana)
Kilanji Bangarah (Namibia / Jamaica)
Conscious Lyrics Foundation (the Island of St Martin)
Alex Sujah Reiph (St Martin)
Cikiah Thomas (Jamaica / Canada)
Khafra Kambon (Trinidad and Tobago)
Margaret Harris (Barbados)
International movement for Reparations (Martinique)
Garcin Malsa (Martinique)
National Committee for Reparations (Martinique)
Emancipation Support Committee (Trinidad and Tobago)
Jamaica Peace Council
Ingrid Blackwood (Jamaica)
Glenroy Watson (President, RMT's London Transport Regional Council / Jamaica)
Paul Works (Jamaica)
Abu Akil (United Kingdom / Jamaica)
Myrtha Desulme (Haiti-Jamaica Society)
Ian Marshall (Barbados)
Michael Heslop (Jamaica)
Andrea King (Barbados)
Cikiah Thomas (Canada / Jamaica)