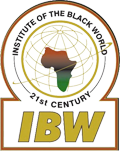 September 4, 2014
Press Release
Town Hall Meeting on Ferguson and Beyond
IBW Calls for Domestic Marshall Plan, Kerner Commission Type Study
Encourages Young Leaders to Take the Lead
On Wednesday, August 27th at Bus Boys and Poets Restaurant in Washington, D.C., a focal point for progressive artistic expression and political thought, hundreds gathered for a powerful discussion of the police killing of Michael Brown in Ferguson, Missouri and the epidemic of police misconduct, violence and killings in Black communities across the nation.
Prior to the presentations of a panel of leading civil rights/human rights advocates and organizers, the audience heard moving testimony from Ericka Totten, a young activist, who was part of a contingent of young people from Washington, D.C. that had traveled to Ferguson to support the protests. She recounted numerous instances where peaceful protesters and innocent bystanders were assaulted by the police and reported that the killing of Michael Brown had galvanized young people in Ferguson and around the country to resist police repression and to fight for change.
Don Rojas, Director of Communications for the Institute of the Black World 21st Century (IBW), applauded Ms. Totten's courage and connected the rise of today's young leadership to the critical leadership role young people played in organizations like SNCC, CORE and the Black Panther Party during the era of civil rights and Black Power.
Dr. Ron Daniels, President of IBW, framed the discussion by reiterating that there is a "State of Emergency" in Black America, particularly in marginalized inner-city communities which he called "America's "dark ghettos." Dr. Daniels emphasized that the killing of Michael Brown and scores of other young Black men must be seen within the context of massive disinvestment in urban neighborhoods and unconscionable levels of joblessness and economic underdevelopment. He suggested that in the minds of political leaders and much of the White public, Black people live in "dangerous communities with dangerous Black men" who must be heavily policed and incarcerated in order to have peace, safety and stability. These fears and machinations were the genesis of the War on Drugs and other racially biased criminal justice policies and practices targeting the Black community.
While expressing support for the Unity Agenda of several major civil rights organizations, Dr. Daniels' reiterated IBW's demand that President Obama end the War on Drugs and outlined a distinctive action-agenda which calls for the convening of a National Summit on Police Misconduct to examine best practices for community-oriented policing; the enactment of a Domestic Marshall Plan to invest massive resources to repair the damages of the War on Drugs and racially-biased criminal justice policies; and, a Kerner Commission-type Study to examine 1
the root causes of persistent joblessness, economic underdevelopment, recurring police killings, violence, fratricide/murders and mass incarceration in Black communities.
The Panel of civil rights/human rights advocates presented a series of proposals for addressing the crisis. Hilary Shelton, Vice-President for Advocacy and Director of the Washington Office of NAACP, focused on the need for legislative action to curtail police misconduct, citing specific bills that require support. He also called for a federal re-definition of the appropriate use of deadly force as a guide for allocation of Justice Department funds to local police departments.
Barbara Arnwine, President/CEO, Lawyers Committee for Civil Rights Under the Law, noted that Black women are being killed by police also and that there should not be an exclusive focus on violence against Black men. Jasiri X, artist, Hip Hop Activist and Director of One Hood Media Center, reiterated Erika Totten's assessment of the unwarranted assault against peaceful protesters in Ferguson. He informed the audience that very capable young people are actively engaged and organizing on the ground in Ferguson. He appealed to elder civil rights/human rights leaders to respect and support young leaders.
Ron Hampton, former Executive Director, National Black Police Association, said that "Community Policing" has never really been emphasized as a strategy in Black communities. He suggested that Black people rely less on the police and develop effective self-policing methods. Atty. Nkechi Tiafa, Senior Policy Analyst, Open Society Foundations, appealed to lawyers and advocates to "think out of the box" by utilizing international law and appeals to international bodies like the United Nations to shed a light on police killings and racially biased criminal justice policies in the U.S.
In his concluding remarks, Jasiri X reiterated his appeal that young leaders be supported in their mobilizing/organizing around Ferguson and the killing of Black people. Concurring with Jasiri X on this point, in the closing Charge Dr. Ron Daniels made an impassioned demand that "Young Leaders Take the Lead" on the issue of police killings and misconduct in Black communities.
Dr. Daniels said, "I believe in the principle that those who are most affected by police violence and killings should be at the center and in the lead of mobilizing/organizing and advocating for change." Noting that Rev. Al Sharpton may be planning another March on Washington to protest Ferguson, he called on traditional civil rights/human rights organizations to "step aside, move over" so that young leaders can take the lead.
"I have the utmost respect for our civil rights leaders and organizations," Dr. Daniels said, "so, I am not suggesting that they are irrelevant. However, on this issue, I absolutely believe that young leaders must take the lead. IBW will support, provide counsel and advice if asked. The mainstream civil rights organizations should do the same. Young leaders must take the lead."
IBW's Priority Action Agenda and the key recommendations from the Panelists and Respondents are posted on IBW's website www.ibw21.org as a resource for organizations and leaders who are seeking suggestions for supporting Ferguson and the broader struggle for change. The Town Hall Meeting was Co-Sponsored by Bus Boys and Poets and the Institute for Policy Studies (IPS). WPFW Radio served as the principal Media Partner.
Contact: Don Rojas donjrojas@gmail.com – 410.844.1031 2