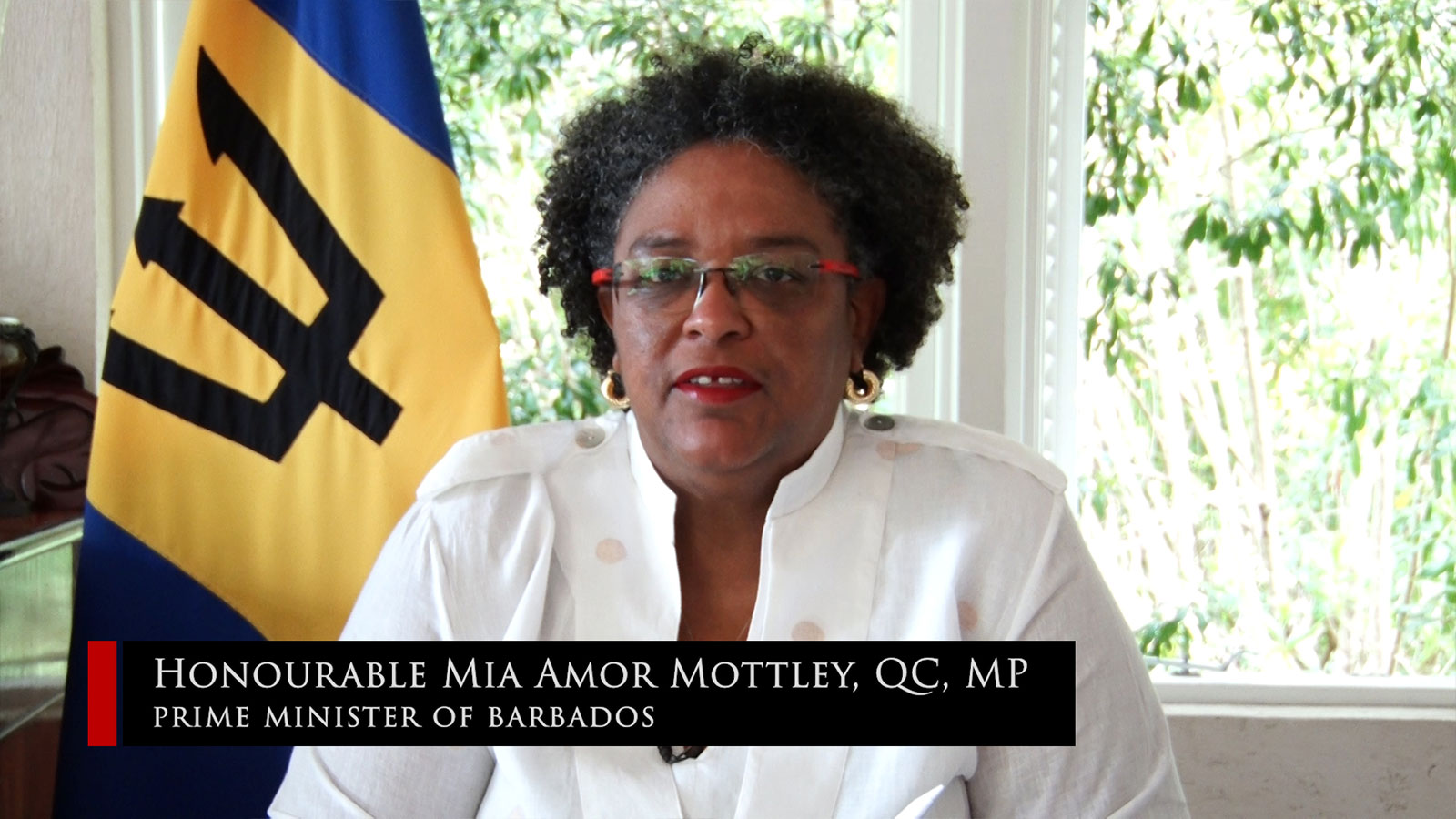 Barbados Prime Minister, the Honorable Mia Amor Mottley to Deliver Major Address on Reparations
Don Rojas, Director of Communications and International Relations for the Institute of the Black World 21st Century (IBW) received confirmation today that the Honorable Mia Amor Mottley has confirmed to attend State of the Black World Conference V as a Special Guest to deliver a Keynote Address on reparations.  She will join His Excellency Nana Addo Dankwa Akufo-Addo, President of Ghana in addressing the Conference which is organized around the theme: Global Africans Rising, Empowerment Reparations and Healing.
Prime Minister Mottley has emerged as a major figure in the Caribbean advocating for stronger ties with the African Union and a global emphasis on reparatory justice with Africa playing a more active role. She has called for a global summit on reparations in collaboration with the CARICOM Reparations Commission, the African Union, National African American Reparations Commission and reparations commissions from various regions of the Global Black Diaspora.
"We are honored and delighted that Prime Minister Mia Mottley has accepted our invitation to play a major role in State of the Black World Conference V," Dr. Ron Daniels, President of IBW stated. "She has shown an eagerness to work with President Addo of Ghana in expanding and strengthening the global reparations movement. Once Vice-President Francia Marquez from Colombia confirms, we will have a formidable trio of leaders embracing the cause of reparatory justice as the 'human rights issue of the 21st Century' as proclaimed by Professor Hilary Beckles."
Mia Mottley will be presented the IBW Legacy Award at the Global Women's Leadership Summit at the Conference for her historic role as the first woman Prime Minister of Barbados. Firsts are no stranger to this woman of distinction as noted in her bio. "Mia Amor Mottley has lived a public life of firsts – first female leader of the Barbados Labour Party and the Opposition; first female Attorney General, a post she held for five years; and youngest ever Queen's Counsel in Barbados. On 25 May 2018, Mottley became the eighth Prime Minister of Barbados and the first woman to hold the post."
---
SOBWC-V Info & Registration