15
VIDEO: Revitalizing the Reparations Movement (Provided by Nation of Islam)
IBW Presents The House of I Live In: A Pre-Mother's Day Benefit Film Screening
Free Her Rally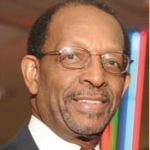 Vantage Point by Dr. Ron Daniels
In Memory of Dr. Martin Luther King: Can We Make It to the "Promised Land?"
April 4th will be forty-six years since Dr. Martin Luther King Jr. was gunned down on a balcony in Memphis. Black America and people of goodwill in the nation and the world were stricken by grief, frustration and anger at the murder of this great man of justice and peace. Indeed, rebellions erupted in urban centers across the nation by people who could not fathom how an apostle of non-violence could be struck down so viciously and violently. It was clear that America was at yet another cross-road in the quest to achieve racial, economic and social justice.
Read More
Latest Commentary

By Basil Wilson
The Budget Debate for 2014-2015 has begun. The Governor General has given his throne speech and the Minister of Finance and Planning, Dr. Peter Phillips, has presented his "Stay the Course" budget.
Read More
&nbsp
Latest News
The conference is held at a key point in history. The reparations movement has floundered here, but it is growing in the Caribbean.
Read More
&nbsp
Featured Posts
Search
Connect With IBW
The War On Drugs Is A War On Us
Symposium
Boycott Florida Campaign
Join Newsletter
Martin Luther King/Malcolm X Community Revitalization Initiative
Pan African Unity Dialogue
Black Family Summit
Research Consortium
Haiti Support Project