15
What are the odds that you're going to prison?
Class, Race, and War. | Resistance Report One-Hour Pilot
Education or Incarceration
Stop the Violence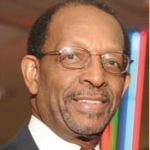 Vantage Point by Dr. Ron Daniels
Remembering Malcolm: Fifty Years Since the "Ballot or the Bullet"
February 21st marks the 49th anniversary of the assassination of El Hajj Malik El Shabazz, Omawale, "our Black Shining Prince," Malcolm X. This year is also fifty years since Malcolm delivered The Ballot or the Bullet speech. Brother Malcolm made numerous speeches, and it is hard to imagine one that was not inspirational, informational and powerful.
Read More
Latest Commentary
On March 5, 2014, the government of Venezuela and millions of Venezuelan citizens, joined by many thousands around the world, including heads of state, commemorated the first anniversary of the death of Hugo Chávez Frías.
Read More
&nbsp
Latest News
WASHINGTON, Mar 5 2014 (IPS) – U.S. President Barack Obama released a 3.9-trillion-dollar budget proposal for the coming fiscal year, shaping an ideological battle over the role of government in reducing poverty that will likely define the coming election year.
Read More
&nbsp
Featured Posts
Search
Connect With IBW
The War On Drugs Is A War On Us
Symposium
Boycott Florida Campaign
Join Newsletter
Martin Luther King/Malcolm X Community Revitalization Initiative
Pan African Unity Dialogue
Black Family Summit
Research Consortium
Haiti Support Project