15
Is the US Turning Into A Police State?
Free Her Rally
Has Civil Rights Activism Been Replaced by Endless Panels?
IBW Presents The House of I Live In: A Pre-Mother's Day Benefit Film Screening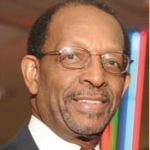 Vantage Point by Dr. Ron Daniels
In Memory of Dr. Martin Luther King: Can We Make It to the "Promised Land?"
April 4th will be forty-six years since Dr. Martin Luther King Jr. was gunned down on a balcony in Memphis. Black America and people of goodwill in the nation and the world were stricken by grief, frustration and anger at the murder of this great man of justice and peace. Indeed, rebellions erupted in urban centers across the nation by people who could not fathom how an apostle of non-violence could be struck down so viciously and violently. It was clear that America was at yet another cross-road in the quest to achieve racial, economic and social justice.
Read More
Latest Commentary
On a recent Friday afternoon, with budget negotiations winding down, Arizona state representative John Kavanagh was racing against the clock.
Read More
&nbsp
Latest News
Black males are in the news. For a constituency that is a mere six percent of the population, they occupy a position that is unique in its visibility and vulnerability. On any given Sunday, like modern gladiators, they display their athletic prowess before audiences composed largely of wealthy white ticketholders at basketball and football arenas throughout the country. They are similarly ubiquitous among the talent in the music industry, supplying a steady stream of singers and producers, from Quincy Jones and Berry Gordy to Jay-Z and Pharrell Williams.
Read More
&nbsp
Featured Posts
Search
Connect With IBW
The War On Drugs Is A War On Us
Symposium
Boycott Florida Campaign
Join Newsletter
Martin Luther King/Malcolm X Community Revitalization Initiative
Pan African Unity Dialogue
Black Family Summit
Research Consortium
Haiti Support Project