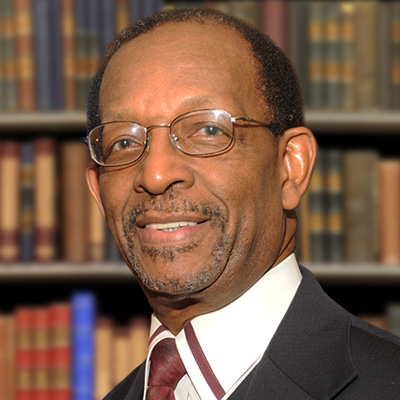 Dr. Ron Daniels
President, Institute of the Black World 21st Century
Danny Glover, Samia Nkrumah to Participate in Milestone Events
New Orleans, October 27th … As the issue of reparations for the historical crimes of African enslavement in the United States and the rest of the Americas continues to gather momentum, the National African American Reparations Commission (NAARC) will convene two major events in New Orleans, a Benefit Reception, November 30th and an Area/Regional Town Hall meeting Dec. 2nd.
Among the national and international dignitaries scheduled to participate in the New Orleans gathering are Actor/Activist Humanitarian Danny Glover; Professor Sir Hilary Beckles, Chairman of the CARICOM Reparations Commission and Vice Chancellor/President of the University of the West Indies from Jamaica; Ms. Mireille Fanon, daughter of Frantz Fanon, Paris, France; and, Ms. Samia Nkrumah, the daughter of Kwame Nkrumah, first President of Ghana. Ms. Nkrumah has become a vocal advocate for reparations, particularly focusing on engaging Africans from the continent in the movement.
"Reparations is an issue whose time has come," said Dr. Ron Daniels President of the Institute of the Black World 21st Century and Convener of NAARC. "In November all roads will lead to New Orleans which for a few days will become the epicenter for the growing U.S. and global reparations movement. This gathering will build on recent developments in this global movement including the recent launch of the Center for Reparation Research at the University of the West Indies in Jamaica."
Established by the Institute of the Black World 21st Century in April of 2015, NAARC is comprised of a group of distinguished professionals and activists from across the U.S. with outstanding accomplishments in the fields of law, medicine, journalism, academia, history, civil rights and social justice advocacy.  Several Commissioners will participate in this milestone gathering including:
Kamm Howard, National Co-Chairperson of the National Coalition for Reparations for Blacks in America (NCOBRA), Chicago; Atty. Nkechi Taifa, veteran reparations activist and human rights lawyer, Washington, D.C.; Dr. Julianne Malveaux,  Black America's leading political-economist and President Emeritus, Bennett College for Women, Washington, DC.; Dr. Iva Carruthers, General Secretary, Samuel DeWitt Proctor Conference, Chicago; Nana Dr. Patricia Newton, CEO of the Black Psychiatrists of America, Baltimore; Rev. Jo-Ann Watson, former Detroit City Council Member; Yvette Modestin, Founder and Executive Director of Encuentro Diaspora and an IBW board member, Boston; and, Dr. V.P Franklin, Historian and Editor of the Journal of African-American History (JAAH), New Orleans.
A delegation of Afro-descendants from Colombia will also participate in this historic gathering and will present a report on racist attacks and human rights atrocities being suffered by the large Black population in that South American country.  A number of Afro-Descendant leaders and organizations from Colombia have expressed an interest in forming a National Reparations Commission to seek compensation and repair for enslavement and generations of crimes perpetrated against their communities.
The New Orleans events will kick off with a Benefit Fundraising Reception Thursday, November 30, 7:00 PM at the Conference Center of Southern University at New Orleans (SUNO), featuring presentations by Danny Glover, Samia Nkrumah, Mireille Fanon Mendes France and Dr. Julianne Malveaux and cultural performances by Sullivan Dabney, Jr. & Muzik Jazz Band, Chief Shaka Zulu of the Yellow Pocahontas and Mr. Michael "Quess" Moore. Susan Henry, General Manager of WBOK Radio, will serve as the Master of Ceremony.  The Reception is being hosted by Dr. Clyde Robinson, Director of the Center for African and American Studies.
Saturday, December 2nd is the main event: an Area/Regional Town Hall Meeting from 11:00 AM -3:00 PM in the Auditorium of the Administration Building on the campus of Xavier University.  The Town Hall Meeting will feature a Keynote Address by Professor Sir Hilary Beckles, who has emerged as the voice of the global reparations movement, and Remarks by Samia Nkrumah. Congressman John Conyers, Dean of the Congressional Black Caucus and Sponsor of HR-40, the Congressional bill to assess reparations proposals, has also been invited to address the gathering.
The Keynote Address and Remarks will be followed by a Listening Session where the audience will have an opportunity to voice their opinions on reparations and provide suggestions and recommendations to the Commissioners on NAARC's preliminary 10-Point Program for Reparations for African Americans.  The Listening Session is considered the most important part of the program.  The Town Hall Meeting is being hosted by Dr. Cirecie A. West-Olatunji. The Commissioners will also be hosted for a meeting at the Ashe Cultural Center by Carol Bebelle.
The Benefit Reception and Town Hall Meeting are free and open to the public, but participants are encouraged to come prepared to make tax-deductible donations to support the work of NAARC. For further information call 504-363-1106 or visit www.ibw21.org and the NAARC Facebook page.
Contact: Don Rojas –Email: donrojas636@gmail.com