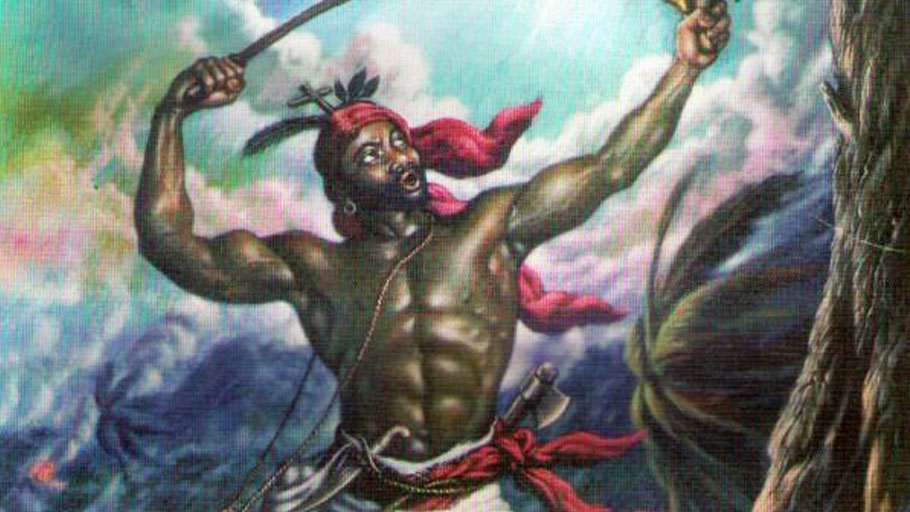 Illustration of Dutty Boukman, Haitian Spiritual Leader.
Vantage Point Radio
Recorded January 6, 2020 — On this edition of Vantage Point, host Dr. Ron Daniels aka The Professor talks with guests Dr. Patrick Delices,  Dr. Leonard Jeffries, Earl Ofari Hutchinson, Bill Fletcher and callers.
Topics
The Role of Religion/Spirituality and Women in the Haitian Revolution
The Future of Pan Africanism
Status of the 2020 Presidential Election
Guests
Dr. Patrick Delices, Scholar/Activist, Bronx, NY
Dr. Leonard Jeffries, President,World African Diaspora Union, Teaneck, NJ
Earl Ofari Hutchinson, Editor, the Hutchinson Report, Los Angeles, CA
Bill Fletcher, Veteran Labor and Social Justice Activist, Washington, D.C.
Also
Dr. Ron Daniels Commentary and audience call-in.
Listen Live Mon. 3-5PM
---
Ways to listen
---
About the show
The Vantage Point Radio Show is a weekly current affairs program hosted by Dr. Ron Daniels, President of the Institute of the Black World 21st Century and Distinguished Lecturer Emeritus at York College City University of New York. The show is broadcast each Monday from 3-5PM on Pacifica Radio WBAI (99.5 FM) in collaboration with York College Radio.
The program covers a wide range of social, political, economic and cultural topics featuring interviews and discussions with a diversity of civil and human rights leaders, scholars, activists and community organizers.
Feedback and show suggestions can be emailed to info@ibw21.org