Special Edition of Vantage Point Radio
Focus:
A Tribute to Don Rojas
On this special edition of Vantage Point Radio host Dr. Ron Daniels and guests pay tribute to Don Rojas.
Guests:
---
Don Rojas is in the Fight of his Life…
Please help us, help Don!
Family, friends and colleagues of highly- respected, progressive journalist and activist Don Rojas have launched an international GoFundme campaign to assist Don in raising the resources required to fight a rare and aggressive form of bone cancer. He and his family need our help. Please support this campaign.
https://www.gofundme.com/help-don-rojas-in-the-fight-of-his-life
---
Visionary Freedom Fighter Don Rojas Recounts a Life of Service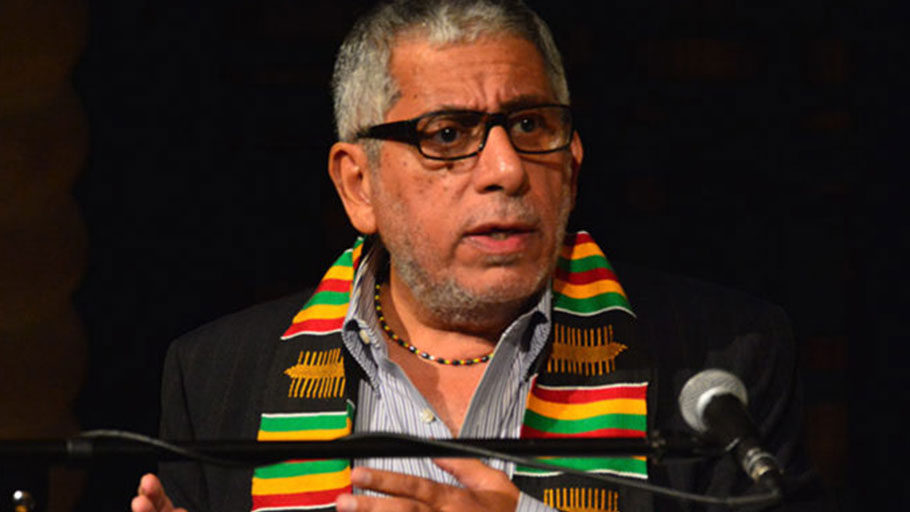 Despite Cancer Battle, Rojas Continues to Fight Injustice.
A phone conversation with Don Rojas can easily begin with the subtlest of greetings – a friendly "hello," and good to hear from you. But any conversation of length undoubtedly leads to a lively discussion about the Transatlantic Slave Trade, reparations, journalism, and of course Rojas' celebrated activism and the fight for freedom, justice and equality. For Rojas, that fight began at an early age and he waged war against injustice mostly with a pen. "Since I was a young man, I always had an interest in… Read More
To support the GoFundMe campaign click here.
---
About the show
The Vantage Point Radio Show is a weekly current affairs program hosted by Dr. Ron Daniels, President of the Institute of the Black World 21st Century and Distinguished Lecturer emeritus at York College City University of New York. The show is broadcast each Monday from 4-5PM on Pacifica Radio WBAI (99.5 FM) in collaboration with York College Radio.
The program covers a wide range of social, political, economic and cultural topics featuring interviews and discussions with a diversity of civil and human rights leaders, scholars, activists and community organizers.
Feedback and show suggestions can be emailed to info@ibw21.org
---
Ways to listen
Vantage Point Radio with Dr. Ron Daniels, AKA "The Professor" — Monday's 4:00 PM – 5:00 PM