September 26, 2020, 12pm Noon EST — Join us for the virtual book release party of, Black Power, Black Lawyer: My Audacious Quest for Justice by Nkechi Taifa. Taifa's memoir tells the story of the rebellious journey of a young sister growing up during the Black Power era and the social justice lawyer she becomes.
Special Interview: Matsimela Mapfumo (Mark Thompson), Host of Make It Plain with Nkechi Taifa. Special Guest: Sonia Sanchez; Performing Artists: Ayanna Gregory, Ka' Ba Akintunde and Afi Soul. Book Excerpts, Video Clips, Testimonials & Shout-outs: Dr. Greg Carr, Dr. Ron Daniels and Rukia Lumumba.
Get Your Free Ticket
---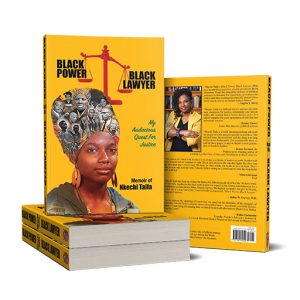 Black Power, Black Lawyer: My Audacious Quest for Justice
By Nkechi Taifa
My story is both solemn and salacious. It is part memoir, part textbook, part study guide, part expose! Black Power Black Lawyer teaches, preaches, rhapsodizes and tantalizes. It stitches suspense, calamity, humor and wit into a tapestry of history, politics, law, culture and romance.
Whether serious or scandalous, my audacious quest for justice is a gripping commentary on life; the perennial nature of human resistance against oppression; and my earnest embrace of what is fair and correct. Although sometimes raw, sometimes abrasive, sometimes passionate, I offer you my truth, unapologetically, and unfiltered, with honesty and authenticity.
I want my quest for justice as a Black Power advocate and a Black Movement Lawyer to awaken, inform, provoke, move and, at its best, fire you up to either join, or continue, "The Struggle."
More Info / Pre-Order
---
See Flyer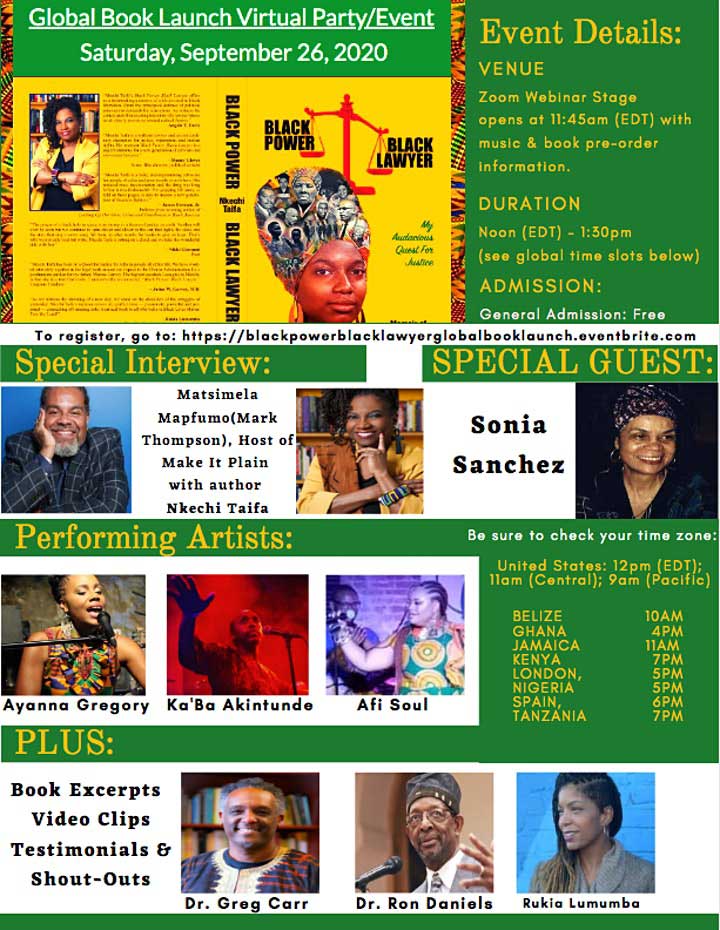 Get Your Free Ticket