Thursday, February 20, 2020, 6:00 PM — On the eve of the 54th Commemoration of the Martyrdom of "Our Black Shining Prince" to celebrate the life and legacy of Malcolm X: From Prison to Prophetic Voice for Liberation, Dr. Ron Daniels will present a reading from his latest book "Still on This Journey: The Vision and Mission of Dr. Ron Daniels" followed by a book signing with books available for purchase.
See Flyer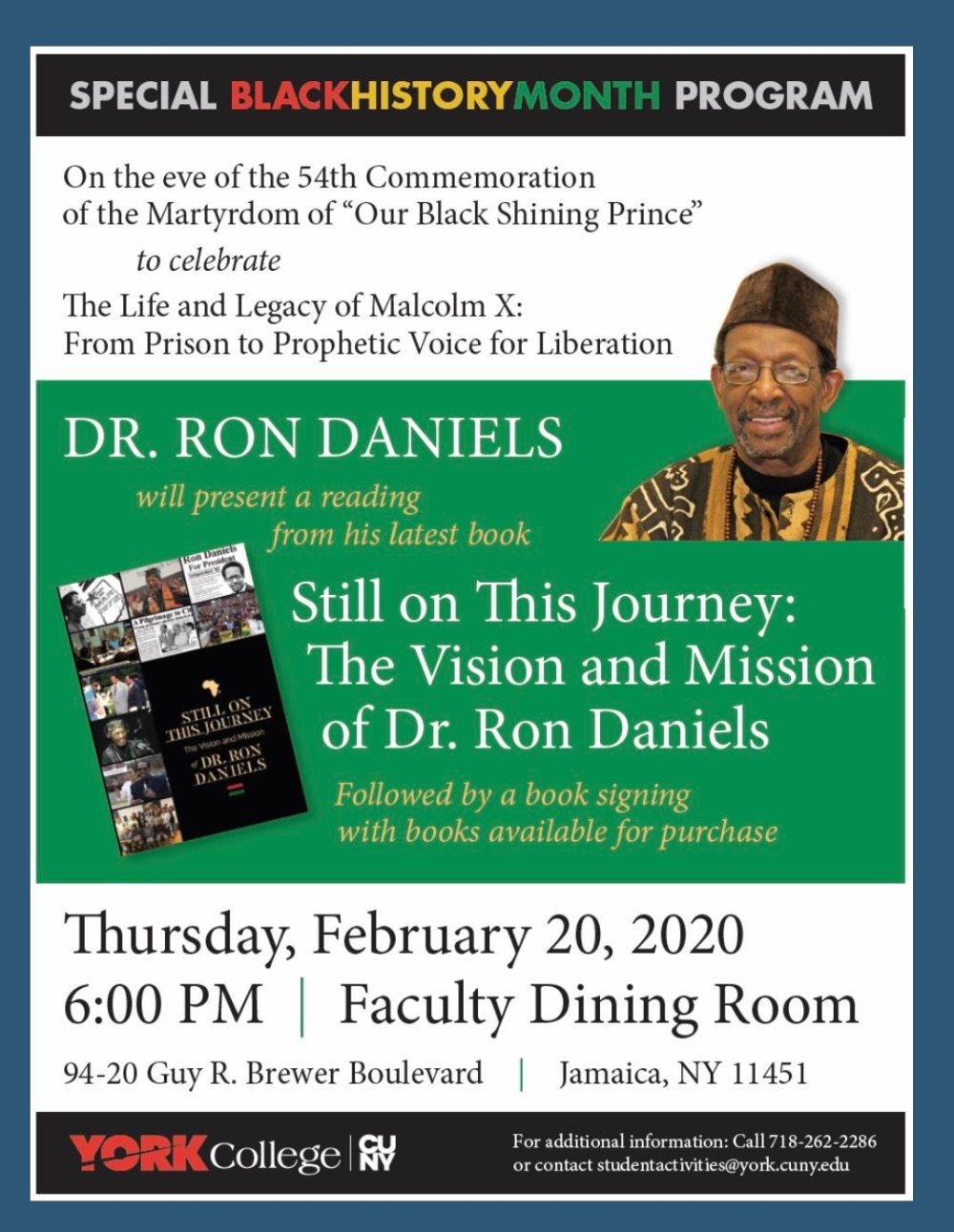 ---
About Book
This book is available in bookstores and will be available for purchase at the book signing event. A percentage of the proceeds will go to support the work of the Institute of the Institute of Black World 21st Century.
Still On this Journey: The Vision and Mission of Dr. Ron Daniels
By Dr. Ron Daniels
This book focuses on the vision, mission, values and philosophy which have served as the driving force behind my near lifelong journey for justice and provides perspectives on the Institute of the Black World 21st Century (IBW) as the culminating project, my legacy endeavor. The medium for accomplishing this is through selected Vantage Point articles and essays published in Black and progressive newspapers over these many years. And, of course there is a concluding section on IBW.
More Info / Buy Now