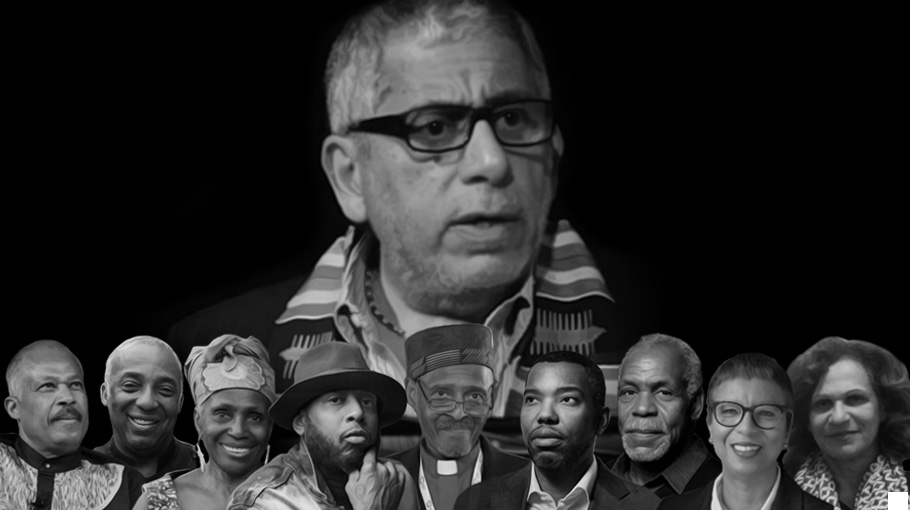 On Saturday, May 11, 2019 at the House of the Lord Church in Brooklyn, NY, a special gathering was held to pay tribute to Don Rojas, one of the great progressives and freedom fighters of our time and to provide financial support for him and family during his courageous fight against bone cancer.
Quick Links
"Don Rojas has given so very much to the community. Now is time for the community to step up to the plate and give to him in his time of need."

Atty. Nkechi Taifa
"It is our Revolutionary Duty to Support Revolutionaries who have spent their lives supporting the struggle for African liberation and the quest for justice for all oppressed people."

Dr. Ron Daniels

President, IBW21
"There is no aspect of the movement untouched by his work as a communicator, journalist or advocate."

Derrick Johnson

President & CEO, NAACP
"Don is a warrior in the effort to promote international social justice!"

Melvin Foote
"I donated because this brother has given his life in the fight for human justice."

Rollie Kimbrough
"Thanks for your tremendous love and sacrifice dear brother! Get well soon."

Kamm Howard

N'COBRA
"Don is a revolutionary, a visionary, a committed journalist and a true gentleman who always carried himself with the greatest dignity. I always felt elevated just being in his presence. Get well Don!"

John Tarleton
"Brother Don is the among the most compassionate, committed brothers fighting for justice and liberation from the Caribbean to the States, to Africa and the entire world. His track record with the New Jewel Movement, the NAACP, The Amsterdam News, The Black World Today to CARICOM to the Institute of the Black World 21st Century is unparalleled."

Rick Adams

Chairman, IBW21
"I remember once mentioning his name to Gil Noble, a man who interviewed most of our leaders over decades, and he immediately said, "A GIANT of a man."

Todd S. Burroughs
"Don Rojas has helped so many with his advocacy over these many years. Grateful to give to help him in this moment of need. Please donate!"

Barbara Arnwine
"Don has great record as a progressive activist and as a Secretary of the International Organization of Journalists during its heyday in the late 1980s."

Kaarle Nordenstreng
"I support those who have dedicated their lives for the betterment of Black and Brown people."

Wanda Sinclair
"I donated to this cause because of the service that Don had given in support of the Grenada community."

Theophilus Henry
"Don Rojas has been a central part of the movement for human rights and racial justice for many years. I respect him and honor him. I hold his healing in my heart. I say thank you!"

Adjoa Aiyetoro
"Donated because Don's work has been instrumental to helping the pan African community connect in an actionable productive way, moving the needle forward"

Cherron Perry-Thomas
"Brother, hoping you recover soon are able to continue your important contribution."

Sundiata Cha-Jua
"I have great respect for the works and life of Don Rojas and want to support continuation of that by any means possible."

Michelle Thomas
"I know that Don was one of the people who made a difference in the struggle of the Grenadian people for social justice progress and against poverty and ignorance. I hope I can give again."

Shaka Belfon
"Don has fought for justice his whole life (I remember his name from years ago). Now, it's time for Don to receive some justice for his contributions and a whole lot of love!"

Susan Farquhar
"I am donating to contribute to the effort to help Don in his fight against this dreadful illness. Don is a good man who has done good work to help improve our collective lives in our fight for justice!"

Jennifer Clay
May 11, 2019 — Don Rojas speaks at benefit tribute held for him by family, friends and colleagues.
May 11, 2019 — Karen Rojas speaks at a special gathering to pay tribute to her husband Don Rojas.
May 11, 2019 — Prof. Sir Hilary Beckles delivers the keynote remarks at benefit tribute for Don Rojas.
More videos to be uploaded
Donations Online
Family, friends and colleagues of highly- respected, progressive journalist and activist Don Rojas have launched an international GoFundme campaign to assist Don in raising the resources required to fight a rare and aggressive form of bone cancer. He and his family need our help. Please support this campaign. Use the button above or the following URL: https://www.gofundme.com/help-don-rojas-in-the-fight-of-his-life
Donations by Mail
Please make check payable to: The Don Rojas Medical Fund, 51 Millstone Road, Baltimore, MD 21133
Freedom fighter now fighting for his life
By Herb Boyd — From far and wide, comrades of Don Rojas came with passages of praise for the ailing journalist, who was defined by many as a freedom fighter. Rojas, diagnosed with bone cancer…
Read Article
Tribute to Don Rojas on Vantage Point Radio with Dr. Ron Daniels
On this special edition of Vantage Point Radio host Dr. Ron Daniels and guests Herb Boyd, Atty. Nkechi Taifa, Carlotta Scott, Rick Adams and callers pay tribute to Don Rojas.
Listen Here
Visionary Freedom Fighter Don Rojas Recounts a Life of Service
By Stacy M. Brown, NNPA — Despite Cancer Battle, Rojas Continues to Fight Injustice. A phone conversation with Don Rojas can easily begin with the subtlest of greetings – a friendly "hello,"…
Read Article