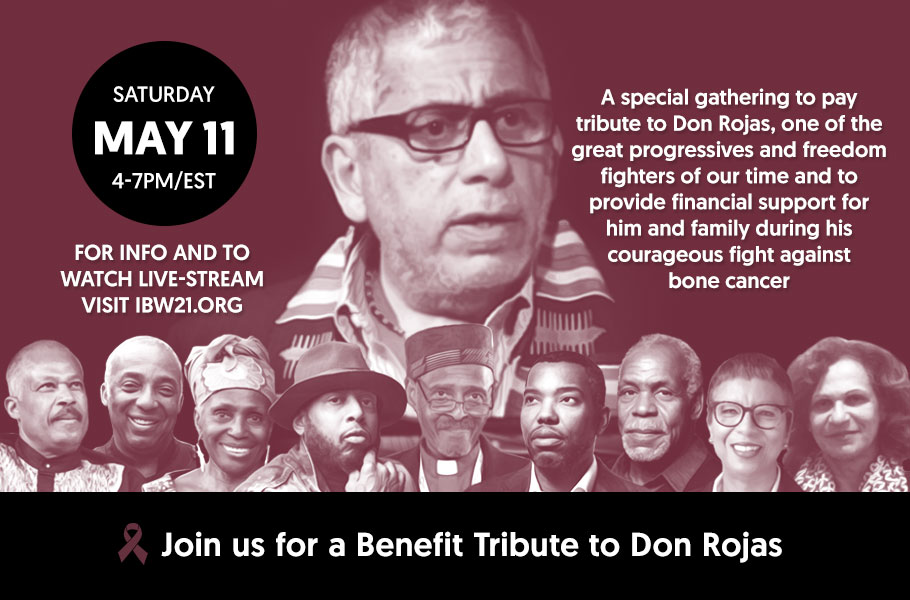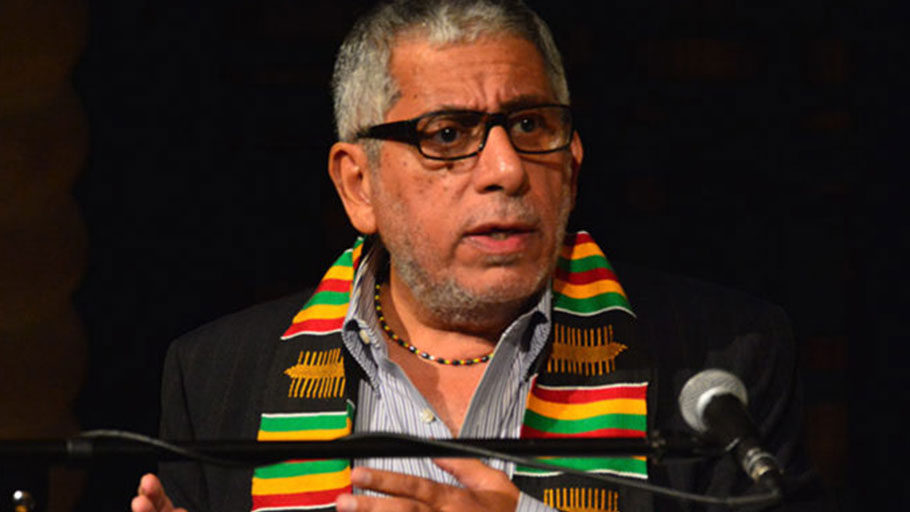 "It is our Revolutionary Duty to Support Revolutionaries who have
spent their lives supporting the struggle for African liberation and the
quest for justice for all oppressed people."
May 11, 2019, Brooklyn, NY — Sir Hilary Beckles delivers the keynote remarks at a special gathering to pay tribute to Don Rojas, one of the great progressives and freedom fighters of our time and to provide financial support for him and family during his courageous fight against bone cancer.
More photos, video and recap of event to come.
Donations Online
Family, friends and colleagues of highly- respected, progressive journalist and activist Don Rojas have launched an international GoFundme campaign to assist Don in raising the resources required to fight a rare and aggressive form of bone cancer. He and his family need our help. Please support this campaign. Use the button above or the following URL: https://www.gofundme.com/help-don-rojas-in-the-fight-of-his-life
Donations by Mail
Please make check payable to: The Don Rojas Medical Fund, 51 Millstone Road, Baltimore, MD 21133
Freedom fighter now fighting for his life
By Herb Boyd — From far and wide, comrades of Don Rojas came with passages of praise for the ailing journalist, who was defined by many as a freedom fighter. Rojas, diagnosed with bone cancer…
Read Article
Tribute to Don Rojas on Vantage Point Radio with Dr. Ron Daniels
On this special edition of Vantage Point Radio host Dr. Ron Daniels and guests Herb Boyd, Atty. Nkechi Taifa, Carlotta Scott, Rick Adams and callers pay tribute to Don Rojas.
Listen Here
Visionary Freedom Fighter Don Rojas Recounts a Life of Service
By Stacy M. Brown, NNPA — Despite Cancer Battle, Rojas Continues to Fight Injustice. A phone conversation with Don Rojas can easily begin with the subtlest of greetings – a friendly "hello,"…
Read Article